BBC Books has made a rather exciting double-celebratory announcement. They will expand the Doctor Who novelisation range via Target, with five new titles coming for the Summer 2023 season. All five will be published on 13th July, each with newly commissioned cover artwork by Anthony Dry. The new titles celebrate Target's publishing of Doctor Who books since 1973 – a half-century! In the years since, Target Books published novelisations of almost every Doctor Who serial aired between 1963 and 1989, with only a few notable exceptions. Additionally, they also expanded into other stories, including novelising K9 & Company.
This initial publishing run ended in 1994 – but to the delight of fans, BBC Books began reissuing these classic paperbacks starting in July of 2011. And in 2018 – they expanded the Target range to include all-new novelisations of modern-era/'NuWho' Doctor Who episodes & prints of the remaining Classic stories that had not been previously released as Target novelisations.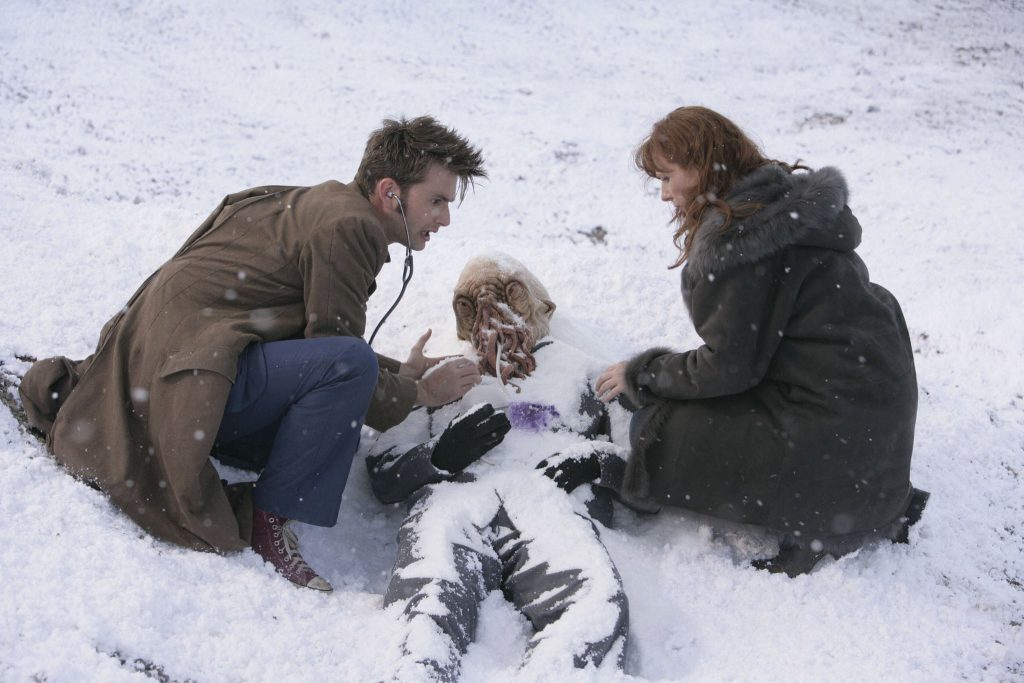 60th Anniversary Fixtures
This 2023 collection also celebrates the dramatic return of David Tennant and showrunner Russell T Davies to the programme. Both The Waters of Mars by Phil Ford and Planet of the Ood by Keith Temple serve that well. Being iconic Doctor Who episodes from the Tenth Doctor era, it'll be nice to see them given new life. (Of particular interest, no doubt, is the question of how The Waters of Mars might set up a lead-in for the Time Lord Victorious novels in its closing moments…)
Fans will also be able to add a Twelfth Doctor (as played by Peter Capaldi) adventure to their collection with The Zygon Invasion by Peter Harness. Initially intended for last year, the novelisation has been kept for the 2023 season and makes for an excellent fit. Osgood's attire, the Zygon doppelgangers – and that memorable speech delivered by the Doctor at the end.
Rounding off this year's collection representation of 'NuWho' is a Thirteenth Doctor novelisation with Kerblam! by Pete McTighe. A story that has provoked plenty of fan discussions and has been one that many have wanted to see expanded. Finally, the 'Classic Who' era is represented by Stephen Gallagher's Warriors' Gate and Other Stories, featuring the Fourth Doctor.
Target Doctor Who – the 2023 Collection Synopsis'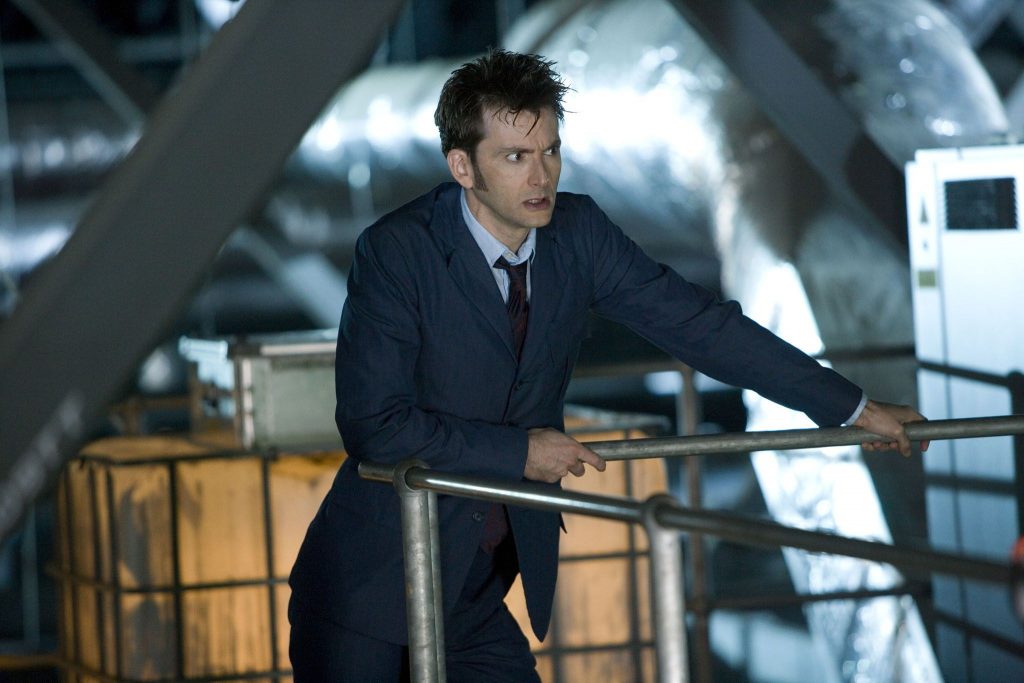 Target Doctor Who – the Writers
Pete McTighe is a British screenwriter, producer, and lifetime Doctor Who fan. As well as writing episodes of Doctor Who – he has written two series of hit BBC drama The Pact, alongside writer and showrunner duties on A Discovery Of Witches, The Rising, and Wentworth (for which he received five Australian Writers Guild nominations). He also writes and directs the acclaimed short films to promote Doctor Who – The Collection Blu-Ray releases.
Keith Temple is a British screenwriter whose credits include Doctor Who, Doc Martin and original BBC comedy drama, Angel Cake (starring Sarah Lancashire, who some Whovians will remember…). He has also written extensively for Continuing Dramas including EastEnders, Emmerdale, River City and Casualty. Most recently, he wrote the screenplay for the horror feature film, Wyvern Hill. He has also written for the stage & lectures widely on screenwriting and filmmaking.
Phil Ford has written scripts for Doctor Who, Torchwood and The Sarah Jane Adventures for BBC Television. He also wrote the animated Doctor Who adventure Dreamland & four of the Doctor Who – The Adventure Games stories. His extensive screenwriting credits include Taggart, Bad Girls, New Captain Scarlet and Coronation Street episodes. He also co-created Wizards vs Aliens with Russell T Davies.
Peter Harness is an English playwright, screenwriter and actor. He has contributed to programmes such as McMafia, City of Vice and Case Histories, and he wrote a new miniseries adaptation of The War of the Worlds for BBC One.
Stephen Gallagher is an English screenwriter and novelist from Manchester. He wrote two stories for Doctor Who, as well as writing for Rosemary & Thyme and Bugs. He also created & wrote Eleventh Hour, a science-based series for ITV.
---
More From Nerdgazm
🚨 – Everything We Know About Damon Lindelof's Star Wars Film
🔥 – HALO Series Season 2 Filming With New Cast
📝 – Star Wars: The bad Batch Season 2 Returns With Premiere Episodes