'The Princess and the Scoundrel' picks up almost immediately after the events of Star Wars: Return of the Jedi. Emperor Palpatine is dead, and his Galactic Empire has begun to fracture. The Rebel Alliance celebrates the destruction of the second Death Star, and their plan to restore the Galactic Republic begins. The story covers the events of Leia and Han's wedding and honeymoon. It is very much a romance story with a Star Wars twist. You won't find many action scenes or shootouts here. There are, of course, some, but not many.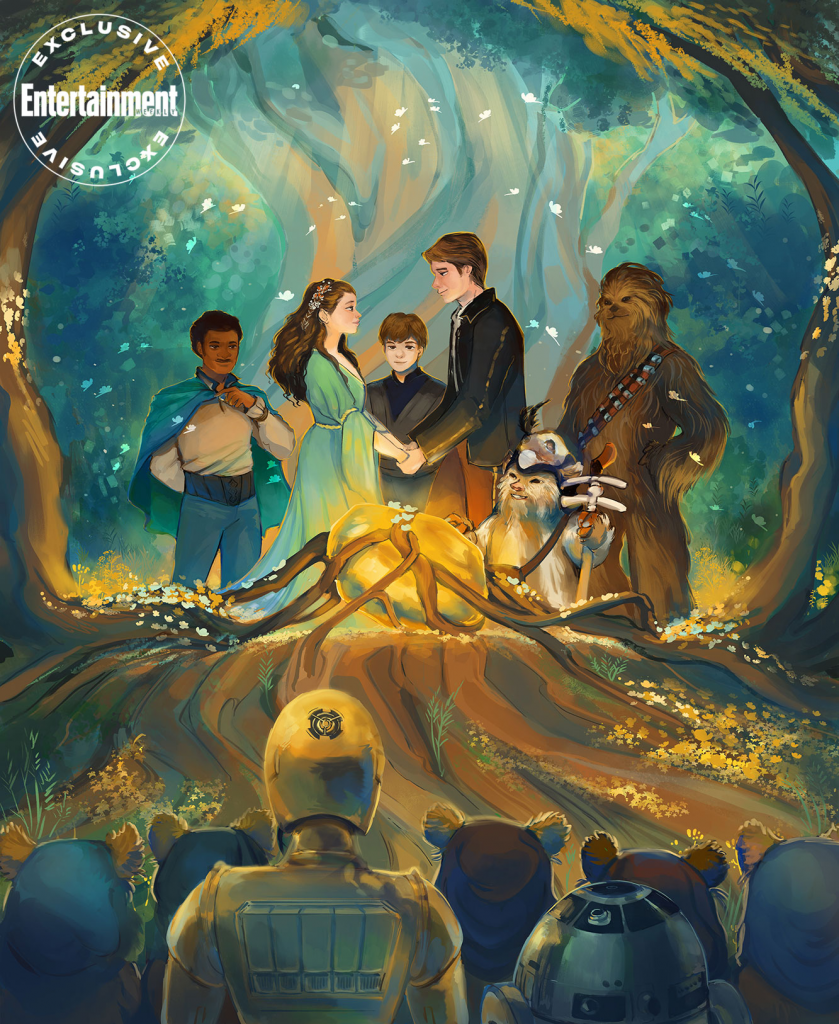 The Story of The Princess and the Scoundrel
The book is paced tremendously well. I never got bored or wanted to move on from what was happening. I was fully immersed in the events and never found myself lost or confused about what was happening or even how it was happening. The Princess and the Scoundrel gripped me from the first page to the last. Revis has great use of description that makes the book feel almost cinematic. It felt very much like watching a four-episode arc of The Clone Wars
The Princess and the Scoundrel is a character-focused story. Exploring Leia and Han's lives immediately after Return of the Jedi. The events of the story do well to serve the character's headspaces and vice versa. The plot is fairly simple and low stakes compared to some Star Wars novels, but that's no bad thing.
There are plenty of fun callbacks and references. Not only to the three original trilogy films but a variety of other Star Wars content. Most notably Lost Stars and Shattered Empire.
Princess Leia
Leia Organa is the highlight of this book. She has some amazing moments throughout. None of which I'll spoil here, of course. I will say Chapter Six is a particular standout and a defining Leia moment. I find Leia to be the most complex character of the original trilogy trio, which has led to her having some 'half-baked' depictions in the past. Thankfully, that is not the case here. Beth Revis understands Leia. I would go so far as to say that her work on the character here rivals that of Claudia Gray's in both 'Bloodline' (my personal favourite Star Wars novel) and 'Leia: Princess of Alderaan'.
Han Solo
While this is presented as a story of two protagonists, it can sometimes feel that Han is more of the 'love interest' of Leia's protagonist. That's not to say he doesn't have some great character moments. A standout to me was his fallout in dealing with his year-long absence from being frozen in carbonite. Additionally, how that affects him and his relationship with Leia.
While the film does deal with the physical ramifications of carbon freezing, it did little to explore the mental side of it, and it's nice to explore that in more detail here. However, Revis's depiction of Han is completely in character and even has some great nods to Solo: A Star Wars Story.
The Characters of The Princess and the Scoundrel
Luke Skywalker, Chewbacca and some other Original Trilogy era characters show up in this book in the first few chapters, but never too in-depth. Additionally, we also explore a bit of Luke and Leia's sibling dynamic and Lando and Han's past. There are some fun little tidbits of information. However, for the most part, they're all focused on Leia or Han, which makes sense as this is their story first and foremost. There is an assortment of new characters throughout the story, but they never take centre stage.
One of my favourite inclusions in this story was the dynamic between Leia and Rebel Leader Mon Mothma. Outside of Star Wars: Rebels and soon-to-be Andor, this is the most in-depth exploration we have had of Mon Mothma to date that I am aware of (in canon, at least). Mothma is a character I have always been intrigued by but rarely had the chance to learn more about her.
This story provides great context on what kind of person she is and her dynamic with Leia. I enjoyed how their bond was explored. Described as an older sister-like character to Leia. I hope to see more of the two of them together.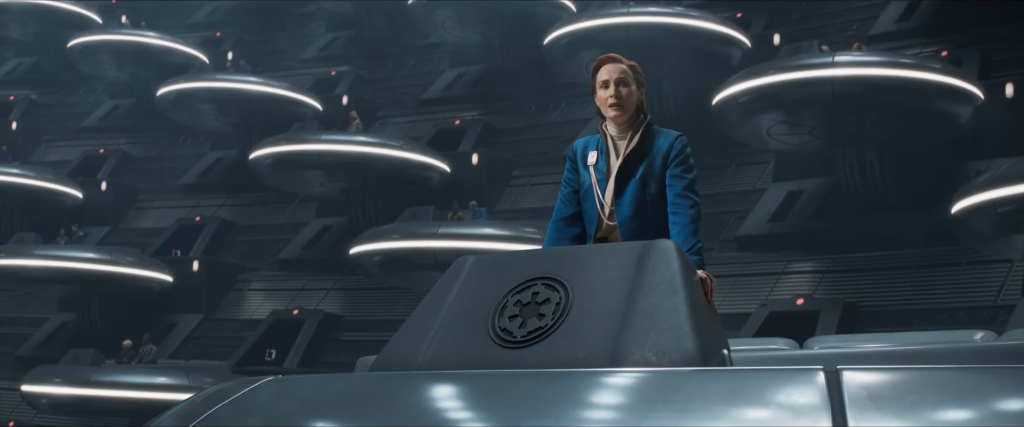 The Halcyon Legacy
One of the biggest aspects of this book that many were wary about was the inclusion of 'The Halcyon Legacy'. The in-universe designation of the Disney World Resort Hotel experience. It had prominently featured in the book's advertising that many felt the book would just be an advert for the hotel experience. However, this is not the case. While the ship is featured heavily in the story's second act. It is done so in a way that feels organic.
Many questions about the ship's inclusion in the story were addressed, such as why Leia would even want to go on her honeymoon on a fancy starliner so soon after the events of Return of the Jedi. To put it shortly and as spoiler-free as possible, the answer is that she doesn't want to. Why not? You'll have to read for yourself to find out!
The Princess and the Scoundrel is now available wherever books are sold. If you're looking for a fun, emotional, but relatively easy-going Star Wars Adventure with a focus on character over action, this is the book for you!
---
More From Nerdgazm
? – Follow Nerdgazm on Twitter
? – Follow Nerdgazm on Facebook
?- Follow Nerdgazm on Instagram