Our team has scoured the web for news about the Doctor Who 60th Anniversary and found loads of interesting production leaks over the last couple of days. While the format of the 60th anniversary is not officially confirmed, these leaks suggest that it will consist of 3 specials, each with a different Director and Director of Photography. So, what Doctor Who 60th Anniversary Production Updates do we have?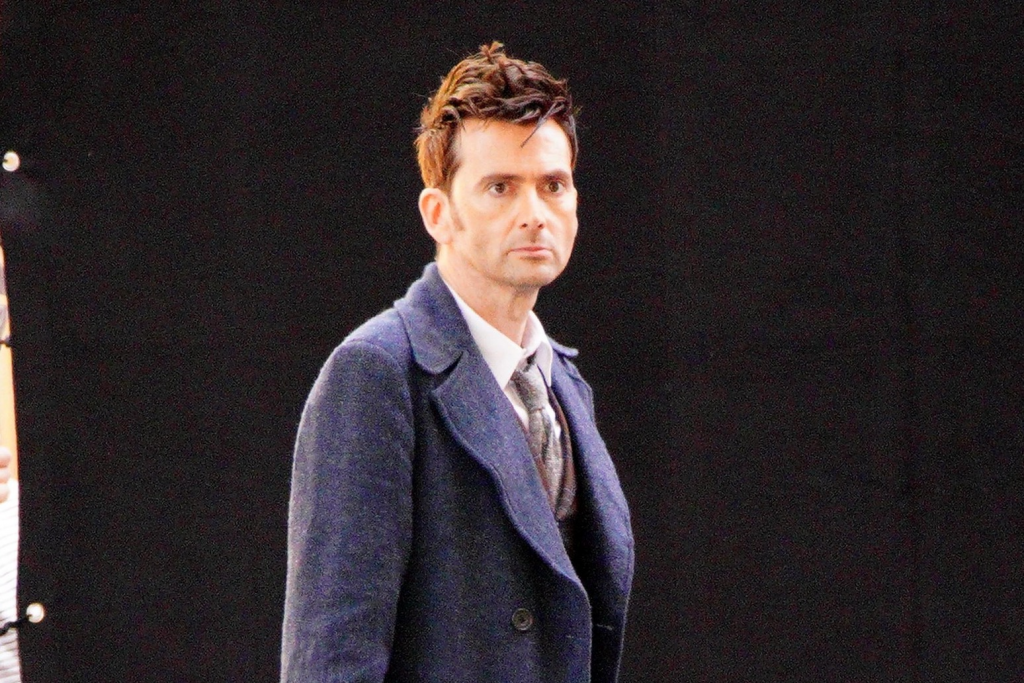 Directors & Directors of Photography
According to her Instagram, Rachel Talalay has directed the 1st special, with Matt Gray as her Director of Photography for the episode. Keen fans will recognise Talalay's work on some of the most iconic 12th doctor episodes, including 'Twice Upon a Time,' 'Heaven Sent/Hell Bent', and 'Death in Heaven/ Dark Water.' Matt Gray has worked on various shows such as Gentleman Jack, Broadchurch, and Sherlock.
We've found evidence that Tom Kingsley is the Director of the 2nd 60th-anniversary special. Kingsley has directed for some of Britain's top tv shows, including This is Going to Hurt, Ghosts, and Stath Lets Flats. He's also revealed himself to be a bit of a jokester. His post confirmed location filming for the episode. But it also included a picture of Matt Smith's 11th Doctor photoshopped into the Tardis. Considering that the top minds of our team couldn't find the source image for his photo, some of our followers suggested that it could be a double bluff.
Nick Dance is the Director of Photography for the episode. Dance has previously worked for shows such as Gentleman Jack, Poldark, and Call the Midwife.
The 3rd Special
Chanya Button has directed the 3rd of the 60th-anniversary specials. She has previously worked on 'The Spanish Princess', 'World on Fire,' and the independent feature film 'Vita and Virginia.' Her on-set photo also revealed that Mika Orasmaa would be the DOP for the episode. Orasmaa has worked on a wide range of tv shows and films, such as 'Didn't They Ask Evans', and collaborated with Button on 'World on Fire.' Interestingly, most of his credits are for Finnish productions.
With two women and a foreign Director of Photography, this roster of talent is encouraging for fans who've hoped RTD would continue to hire a more diverse range of talent behind the scenes. With Russell's team being more transparent, we can expect a few more Doctor Who 60th Anniversary Production Updates.
Doctor Who's New Brand Manager
James Page will act as Doctor Who's new Brand Manager from the 60th anniversary onwards. Page currently works for top-end Agency Raw London. He has worked in production and Brand Management for over six years and freelanced for PinkNews. James shared a tweet celebrating the move, stating that his brain revolves around Doctor Who. It's safe to think that the brand is in good hands going into 2023 and beyond.
Hair & Makeup Designer
Finally, Stevie Smith will be the hair and makeup designer for the 60th anniversary. He's previously worked for shows like Secret Diary of a London Call Girl and Cucumber. He has also been working alongside David Tennant on Good Omens series 2.
Conclusion
There is no release date for the 60th Anniversary Doctor Who Specials. However, we know David Tennant and Catherine Tate are returning and will be featured heavily. Filming for the specials started in May 2022 and was concluded by July 2022, according to sources close to the production. Series 14 of Doctor Who, starring Ncuti Gatwa, will commence filming in November.
---
More From Nerdgazm
? – Follow Nerdgazm on Twitter
? – Follow Nerdgazm on Facebook
?- Follow Nerdgazm on Instagram