The cracks in House Targaryen are starting to form. House of The Dragon Episode 2 shows that Westeros's peace is falling apart. However, it is not just externally with pirates but internal with Prince Daemon Targaryen (Matt Smith). The fires are building, and we've got our first taste of the intro to the series, which shares similarities with Game of Thrones.
Looking at the second episode, I'm rather impressed. We're seeing the tension build but still being teased with upcoming fighting. You just know from watching it that things will kick off sometime soon. I love House of the Dragon Episode 2 because we see each character's motivations coming to light. Especially with Lord Corlys Velaryon (Steve Toussaint).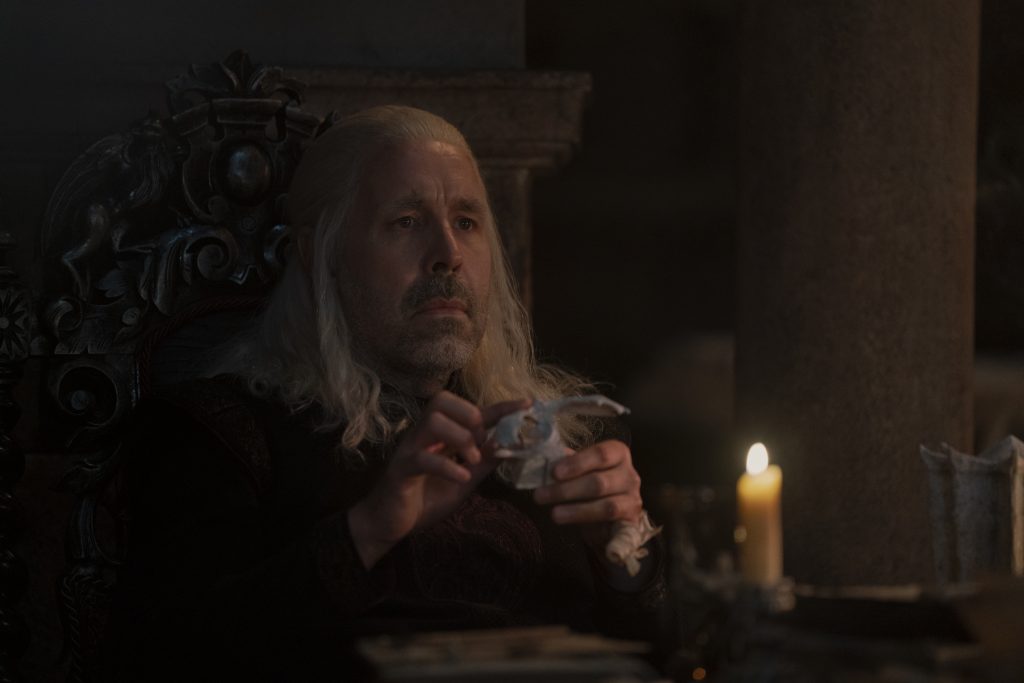 Rogue Daemon
Let's be honest. If you were heir to the Iron Throne, you'd be pissed if someone else took your place. That'#s what has happened with Matt Smith's Daemon Targaryen. He's been replaced with his brother's daughter. Rightly so, he is a little upset about this. However, he's taken the drastic approach of seizing Dragonstone, an important location for his house. It's, of course, the seat for House Targaryen.
Episode 2 sees him face off with both Hand of the King, Otto Hightower (Rhys Ifan), and Princess Rhaenyra Targaryen (Milly Alcock). However, we're still not sure of Daemon's real intentions. Is he going to make a power play for the Iron Throne, or perhaps he is up to something else? Who knows. Matt Smith is bringing an exciting look at the character and his motivations.
Then comes the end of the episode. It's very Game of Thrones esk when characters are starting to plot things against the wishes of their king. However, I am still not sure which side Daemon sits on right now. Will we see him go against his brother or perhaps side with another aspect of the family?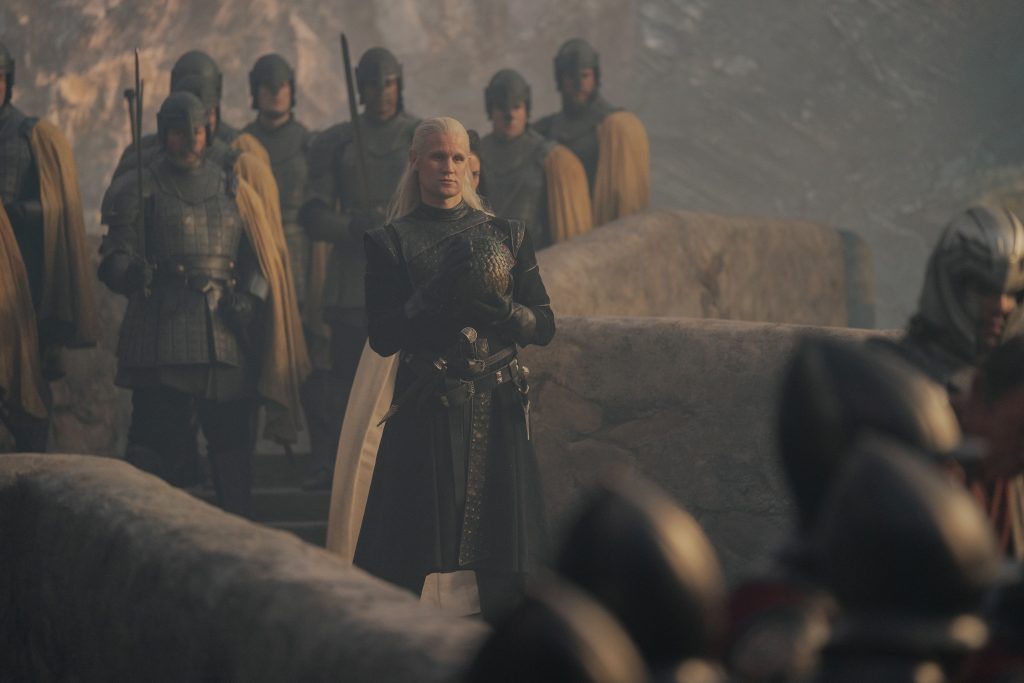 Rhaenyra's Hand
House of The Dragon Episode 2 allows Rhaenyra Targaryen to develop even more. Milly Alcock brings a new sense of life to her character. This is likely due to the time jump from episodes one to two. However, seeing her decide to take matters into her own hands is rather interesting. Seeing her ride in on her dragon and shut down Daemon Targaryen and the game he is playing was fantastic, even if it surprised Otto Hightower.
We're already getting a look at what type of warrior and leader Rhaenyra will be. This commanding presence she has will only carry on in her role. It will be interesting to see how Emma D'Arcy plays the older Rhaenyra Targaryen. We've not reached that part yet, but we all know it is coming up in this season, so we've got that to look forward to.
Rhaenyra is also becoming wary of her position as Heir. He's reminded of this by Princess Rhaenys Velaryon (Eve Best). Rhaenys was in line for the Iron Throne herself. However, no female has ever sat on the Iron Throne in House of The Dragon's time. I am looking forward to getting more Rhaenys action in the series. She's been kept to the sidelines, but we got our first taste of her quick wit in House of The Dragon Episode 2.
The Hand VS The Snake!
My favourite character so far is Otto Hightower. Rhys Ifan brings such an interesting perspective to the character. However, it is clear that he also has his interests. He may be serving King Viserys, but he wants power. To do so, he's positioned his daughter as the king's new wife. Thus making his ties to the Iron Throne even stronger.
Though his rival also seems to be doing the same. Lord Corlys Velaryon tried and failed in House of The Dragon Episode 2 to connect his house with the royal one. That backfired, and thus Otto got what he wanted. However, Corlys has now positioned himself with Daemon Targaryen. Will he see his wife rise to the Iron Throne eventually? Only time will tell.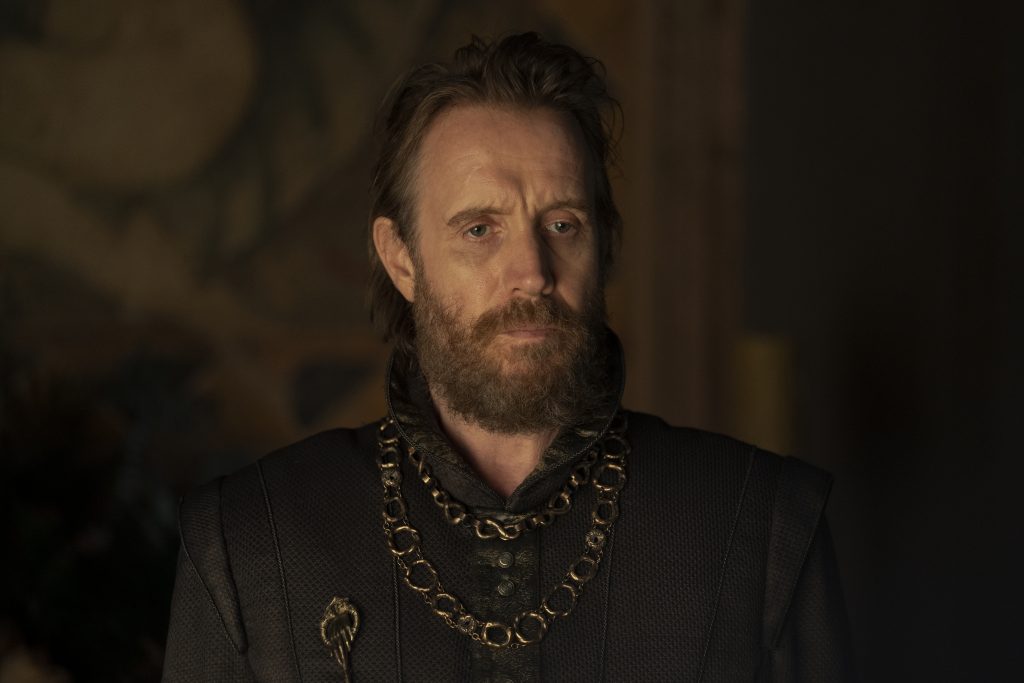 Conclusion
There is a time jump between Episode One and House of The Dragon Episode 2. This isn't a massive change, as the world is still the same as we left it in Episode One. Not must has changed around the Red Keep. However, events outside Westeros have been changing. Such as what has been mentioned with Daemon Targaryen and the crab situation.
House of The Dragon Episode 2 maintains the hype of the first episode well. We're pulled into this world of growing political struggle. Everyone is out for power, and we're starting to see what games people have been playing. Do we trust people like Otto Hightower? He is the Hand of the King, but he has put his daughter in a position to be queen. Little weird?
---
More From Nerdgazm
? – Follow Nerdgazm on Twitter
? – Follow Nerdgazm on Facebook
?- Follow Nerdgazm on Instagram