On March 14th 2022, it was reported by Jeff Sneider via The Ankler, a Hollywood insider newsletter, that Damon Lindelof could be working on a Star Wars film. Since then, we hadn't heard anything until last week blew the roof wide open. We now know who the director might be when the film could be set and who might be writing it. So, here is everything we know about Damon Lindelof's Star Wars Film!
It's been a strange time for Star Wars films over the last decade. The Sequel Trilogy didn't live up to expectations for many. Several films have been announced, but very little progress seems to have happened with any of them. And of those films, some of fallen to the wayside. I'm missing big-screen Star Wars, but I hope it will return with success soon. We're currently full of Star Wars Disney+ series. Yesterday The Acolyte, the next series, officially began production. However, Andor keeps our focus while we await The Mandalorian Season 3.
What Could The Star Wars Film Be About?
An exclusive report by The Hollywood Reporter says that the story will take place after the events of Star Wars: The Rise of Skywalker. Although it's said to happen after the film, it's not a continuation of the Skywalker Saga. Despite that, THR says that the film could feature existing characters from the sequel trilogy, like Poe Dameron (Oscar Isaac).
If we are to see a familiar face, Poe Dameron seems the most likely. Oscar Issac said he would do Star Wars again if there were an interesting opportunity. Whereas John Boyega seems keen to stay away from the franchise and Daisy Ridley also lacks interest. Damon Lindelof's Star Wars Film could also bring back minor characters from this era and expand them. Something Star Wars can excel at.
If Poe Dameron returns to the big screen, perhaps we'll see him rebuilding a Republic. Whilst I don't see him as a politician, I'm sure he'd be keen to lead the military. As for Rey and Finn, I'd love to see Rey train Finn in the Jedi ways. It's the biggest missing piece from the sequels for me, and Rey could even rebuild the Jedi Order.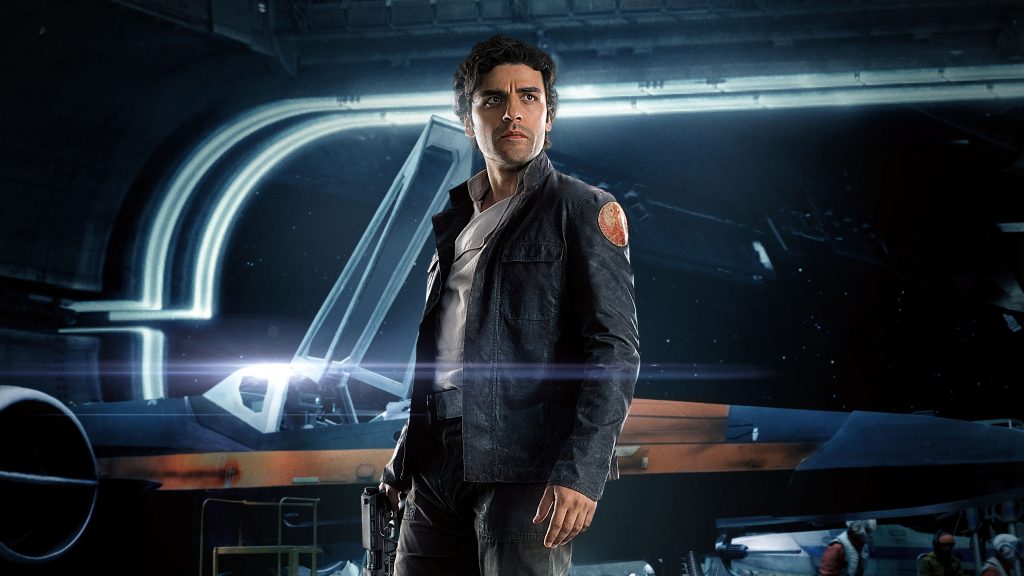 Who Is Working On Damon Lindelof's Star Wars Film
Deadline was the one to break the news about Damon Lindelof's Star Wars Film on October 23rd. In their article, they said that Sharmeen Obaid-Chinoy would direct the project. It was also said that she was brought in whilst the script is being written so that her vision gets included during the process. Lucasfilm wants to improve its film productions, so this seems like a great idea.
Following the Deadline report, THR released an exclusive of their own regarding the writers. THR says a writer's room was held shortly after Star Wars Celebration Anaheim 2022. In the writer's room, you had the likes of Patrick Somerville (Leftovers), Rayna McClendon (Obi-Wan Kenobi, Willow), and Andy Greenwald (Briarpatch). Despite those names, young writer Justin Britt-Gibson (The Strain, The Counterpart) landed the job and is now co-writing the film with Damon Lindelof.
Summary
All the information about Damon Lindelof's Star Wars Film has come from reputable sites. However, it is worth taking everything with a pinch of salt. We know that Damon Lindelof will be co-writing a Star Wars film with Justin Britt-Gibson and directed by Sharmeen Obaid-Chinoy. The film will be set after Star Wars: The Rise of Skywalker and is likely to release in 2025.
I'm looking forward to seeing what Star Wars is like after Star Wars: The Rise of Skywalker, so I have high hopes and expectations for this film.
The Thumbnail concept art is by
Kevin Jenkins
.
---
More From Nerdgazm
? – Follow Nerdgazm on Twitter
? – Follow Nerdgazm on Facebook
?- Follow Nerdgazm on Instagram