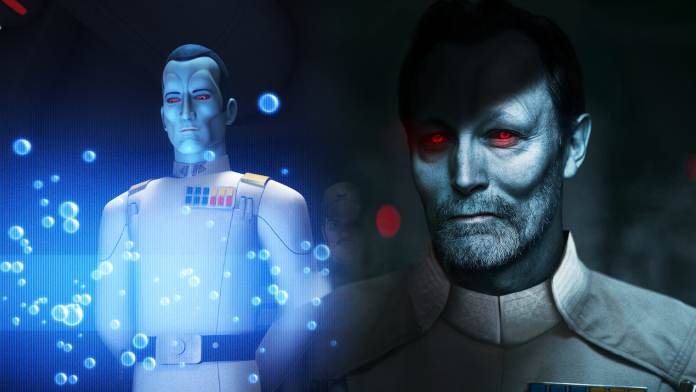 D23 Expo is currently taking place. Therefore we're expecting new Star Wars news and casting announcements. While many are focused on information about The Mandalorian, many are now looking at the upcoming Star Wars: Ahsoka. However, yesterday brought the news that Eman Esfandi will play Ezra Bridger. Therefore Is Lars Mikkelsen Grand Admiral Thrawn?
Initially reported by Cinelinx, The Hollywood Reporter has confirmed that Eman Esfandi will be playing Ezra Bridger. Actor Lars Mikkelsen voiced Thrawn in the animated Star Wars Rebels series. However, rumours since the announcement of Star Wars: Ahsoka has suggested he will portray the live-action version of his character. Additionally, Cinelinx, who broke the Ezra news, have suggested Mikkelsen is playing Thrawn.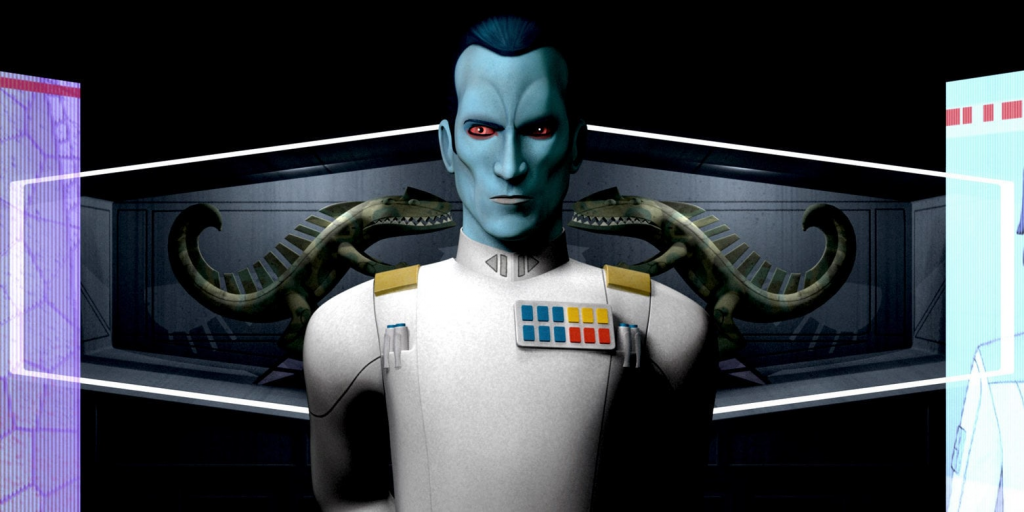 Thrawn Or Not?
Lars Mikkelsen as Grand Admiral Thrawn in live-action has been a debate for some time. However, there has been conflicting information since the announcement about the Ahsoka Star Wars series. For example, some claimed for a while that Mikkelsen would be playing the Chiss Grand Admiral. Therefore many expected an announcement at the Star Wars Celebration event earlier this year.
In April 2022, Jordan Maison, Editor-in-chief of Cinelinx, stated that he had heard Lars Mikkelsen was not Thrawn. However, as of yesterday, Cinelinx is now stating that Mikkelsen will play the Grand Admiral in the upcoming series. This follows the confirmation that Eman Esfandi will play the live-action Ezra Bridger.
With the D23 Expo taking place this weekend, many expect Star Wars: Ahsoka casting news. Sources have suggested that we should be expecting casting news for Ahsoka. Twitter use "ThwipT" has suggested that Star Wars: Ahsoka casting news will happen at today's D23 presentation. The user has had some confirmed reports from the Disney expo this weekend. Therefore we'll be watching closely.
How Thrawn Returns!
The last we saw of Grand Admiral Thrawn was him with Ezra Bridger vanishing into the unknown at the end of Star Wars: Rebels. However, since then, the pair have not been heard of. Even with the end of the Galactic Civil War and the fall of the Galactic Empire. The end of Star Wars: Rebels saw Ahsoka Tano and Sabine Wren setting off to find the lost Ezra Bridger.
The Mandalorian Season 2 introduced Rosario Dawson as not only the live-action Ahsoka Tano but also her mission. She was searching for Thrawn, who appeared to be returning to the Star Wars galaxy. Tano confronted Morgan Elsbeth, who had a connection to Thrawn. Her security droids even bore the symbol of Thrawn's Seventh Fleet.
Star Wars: Ahsoka takes place around 9 ABY and will follow Ahsoka Tano as she searches for the long-lost Ezra Bridger. Plot lines for The Mandalorian and its related shows have suggested the Imperial Remnant is up to something. Giancarlo Esposito, who plays Moff Gideon, has stated he thinks Gideon is answering someone higher up in previous interviews.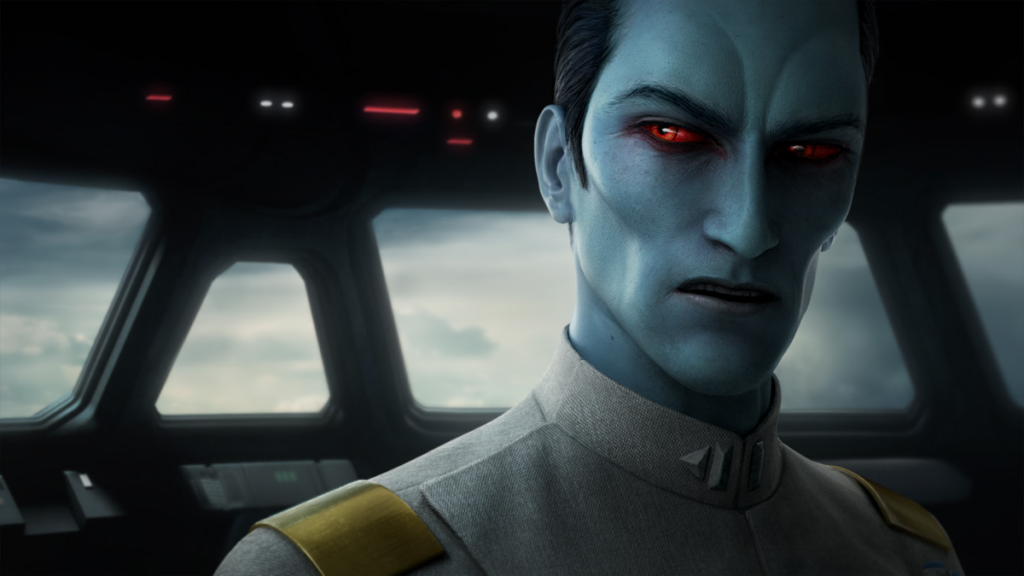 Conclusion
Thrawn is a legendary Star Wars character. Therefore whoever is playing him is taking on a large task. So Is Lars Mikkelsen Grand Admiral Thrawn? Many are hoping the actor is. However, we should be learning more soon. Especially as Star Wars: Ahsoka is currently filming. Therefore, these casting announcements are made to avoid spoilers and such.
Thumbnail artwork by Mizuri, via ArtStation.
---
More From Nerdgazm
? – Follow Nerdgazm on Twitter
? – Follow Nerdgazm on Facebook
?- Follow Nerdgazm on Instagram