In an unexpected move, the official Star Wars social media accounts have made a stand against racism. This comes in light of actress Moses Ingram receiving hateful messages on her social media accounts. Ingram stars as "Reva" in the currently airing Disney+ Obi-Wan Kenobi series. However, following her casting announcement and character appearing on-screen, she has been the subject of racist abuse directed at her. Many have shared their thanks as finally, Star Wars makes a stand against racism.
Moses Ingram joins the Obi-Wan Kenobi series as Reva otherwise known as The Third Sister. Additionally, she has direct scenes with the series lead, Ewan McGregor which are fantastic. Ingram has also had starring roles in Netflix's "The Queen's Gambit", as well as Joel Coen's Oscar-nominated "The Tragedy of Macbeth".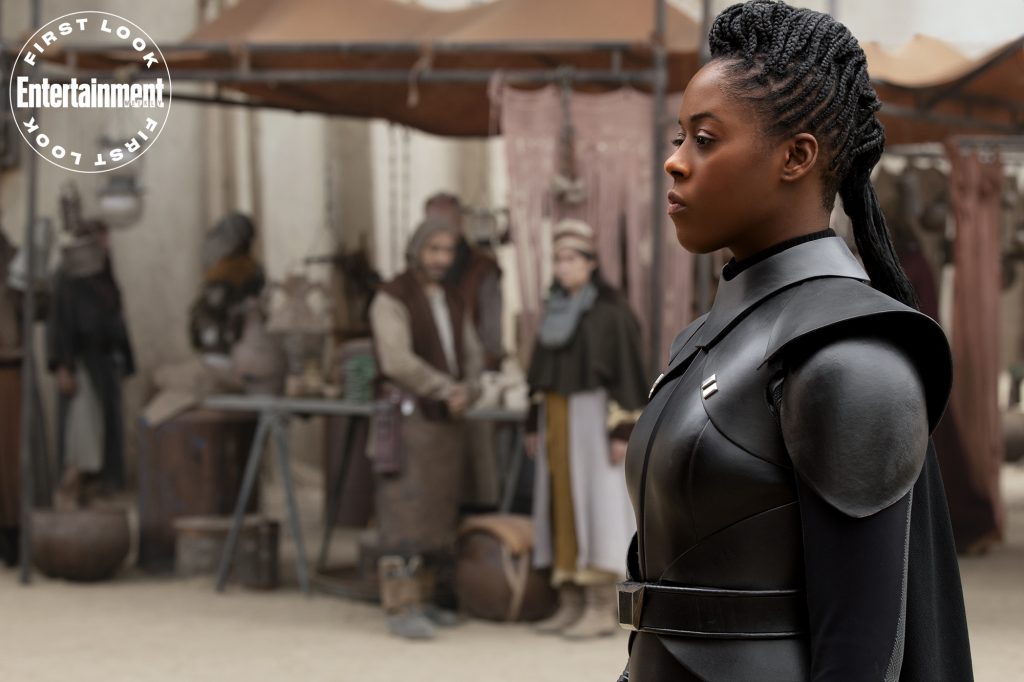 Star Wars Makes A Stand!
Tweeting at 7 am (BST), the official Star Wars social media accounts stood in support of Moses Ingram. Additionally, making the statement that there are more than 20 million sentient species in the Star Wars Galaxy, don't choose to be a racist. This is the first time the official accounts have addressed the issue of racism towards cast members so directly. Previously both actor John Boyega and actress Kelly Marie Tran received racist abuse directed at them. Both appeared in the Star Wars Sequel Trilogy movies alongside the likes of Harrison Ford and the late Carrie Fisher.
After writing to their 5.8 Million Twitter followers, as well as to their 15 Million Instagram followers, the comment sections were filled with massive support for the actress. However, comments against this move from Lucasfilm have reared their head in the discussion. Additionally, many online fan accounts have also tweeted support to Moses Ingram, highlighting their favourite Reva moments so far.
There are more than 20 million sentient species in the Star Wars galaxy, don't choose to be a racist.

— Star Wars (@starwars) May 31, 2022
Lucasfilm's Warning!
Disney already warned Ingram about racism within the Star Wars Fandom. The star revealed during an interview with The Independent that Lucasfilm had forewarned her about the racist harassment she should be likely to expect following her casting announcement.
"It was something that Lucasfilm actually got in front of, and said: 'This is a thing that, unfortunately, likely will happen. But we are here to help you; you can let us know when it happens,'

Moses Ingram via The Independent
Given Star Wars has long faced criticism for its lack of diversity, Ingram has noted the absurdity of it having so few BIPOC characters. The star continued to highlight the diversity that the Kenobi series is introducing.
"Obi-Wan is going to bring the most diversity I think we've ever seen in the galaxy before. To me, it's long overdue. If you've got talking droids and aliens, but no people of colour, it doesn't make any sense. It's 2022, you know. So we're just at the beginning of that change. But I think to start that change is better than never having started it."

Moses Ingram via The Independent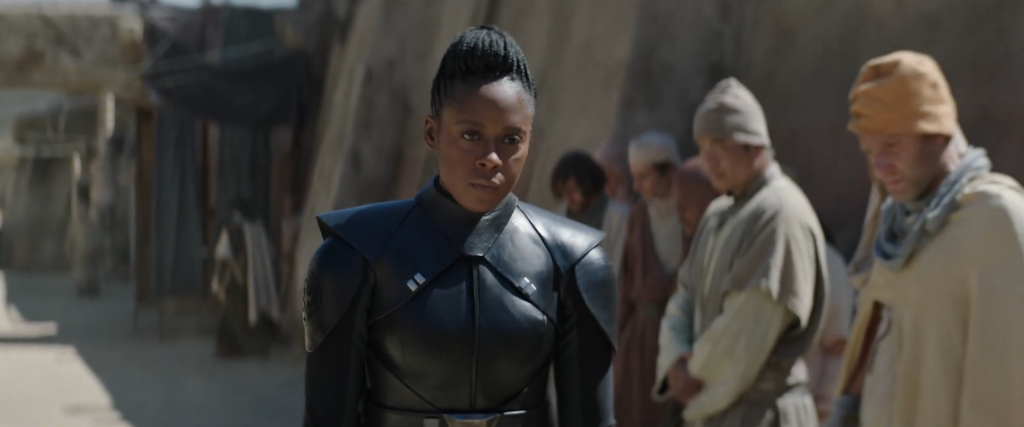 Ingram's Messages
Speaking to her followers via a recorded video, Moses Ingram showed some of the racist backlash she has received on her social accounts. The star shared screenshots of the messages that had been sent to her Instagram inbox since the casting announcement for Obi-Wan Kenobi. Some of the hateful comments included: "Your days are numbered" and "You suck loser. You're a diversity hire and you won't be loved or remembered for this acting role."
Unfortunately, Ingram confirmed via her message that this was just a small portion of what has actually been directed at her. You can watch her video message below, which sheds light on the subject at hand here.
Conclusion
It is refreshing for many to see Official Star Wars accounts making a stand against racism. The toxic behaviour in the fandom needs to be removed. However, it is unfortunate it has taken this long to get to this point. Especially as former stars have received similar treatment for their portrayal of characters.
Ingram stars alongside Star Wars veterans Ewan McGregor and Hayden Christensen in Obi-Wan Kenobi. She also joins newcomers to the franchise Rupert Friend, Sung Kang and Indira Varma. New episodes of Obi-Wan Kenobi air every Wednesday on Disney+. Episode 3 launches on June 1 with the season finale of the six-part series set to air on June 22, 2022.
---
More From Nerdgazm
? – Follow Nerdgazm on Twitter
? – Follow Nerdgazm on Facebook
?- Follow Nerdgazm on Instagram