Where did the time go? We're celebrating Stargate SG-1's 25th Anniversary already. It's hard to argue that Stargate has become a cultural phenomenon, inspiring fans worldwide. While the Stargate film may have kickstarted, SG-1 propelled the franchise further. The first spin-off series, Stargate Atlantis, will celebrate its 20th anniversary in 2024.
While Stargate may seem like a dormant franchise, that is not the case. The brand is still alive via games, comics, re-released audiobooks and more. However, very recently, there might be more light at the end of the tunnel. Hope for a NEW Stargate series has become more active as of late. Mainly because Amazon has acquired MGM, the right holders for the Stargate franchise. Additionally, SG-1 co-creator, Brad Wright, has been writing something recently.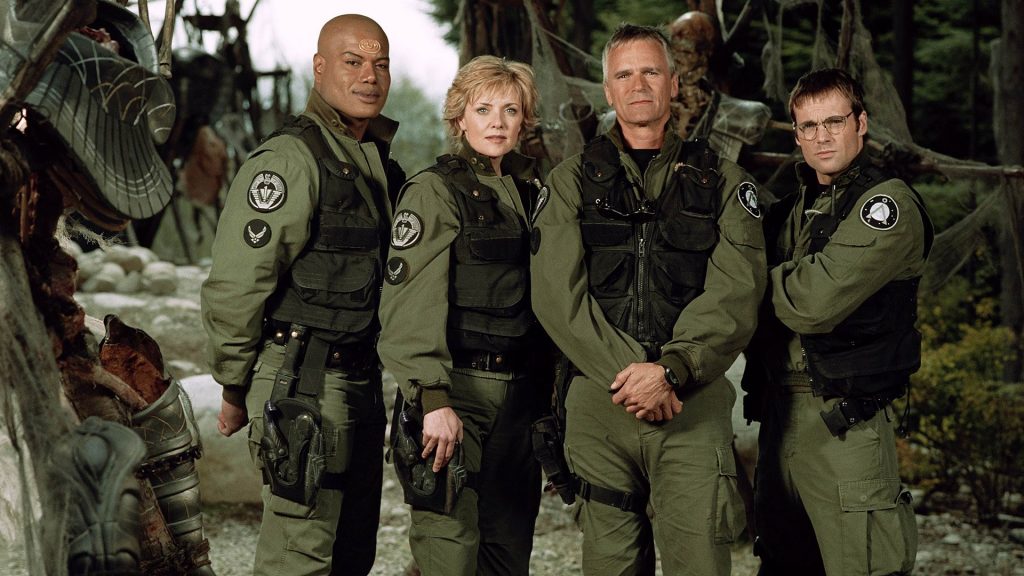 Stargate SG-1's Legacy
Kicking off on Showtime on July 27th, 1997, Stargate SG-1 would run for ten years. Finally ending its run on March 13th, 2007. Therefore making it one of the longest-running Sci-Fi shows to date. To this date, various critics and publications recognize that SG-1 has surpassed the 1994 Stargate film on which it is based.
Amazon Prime Video conducted a user poll in 2019, with Stargate SG-1 landing as the 3rd Greatest Sci-Fi of All Time. Additionally, the show stands as the only US Television Series to have the full support and endorsement of the United States Armed Forces, especially the United States Air Force, of which most main characters are a part. US Air Force Chief of Staff General Michael E. Ryan actually camoed in SG-1 during 2001. Interacting with the series lead, Colonel Jack O'Neill (Richard Dean Anderson).
Many praise Stargate SG-1 for being accessible, comforting and captivating. One of the defending elements of SG-1 is that while it is a Sci-Fi series, it can have a laugh at the same time. Humour is hit or miss in Sci-Fi series. Thankfully via the creative writing and characters like O'Neill, SG-1 pulls this off rather well. As of April 2022, all series in the Stargate franchise has premiered on a dedicated channel via streaming service, Pluto TV.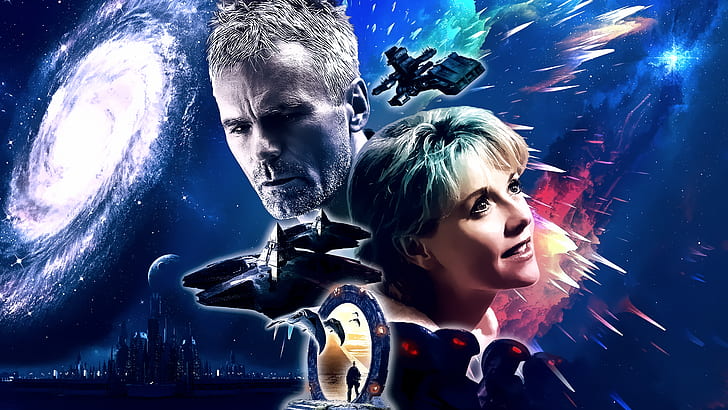 The Characters Of Stargate SG-1
You know, the characters of Stargate SG-1 are some of the best written on television. While we're celebrating Stargate SG-1's 25th Anniversary, it's good to look back at them. Series lead Richard Dean Anderson portrayed Colonel Jack O'Neill, taking over the role from Kurt Russell, who portrayed O'Neill in the movie. Anderson was the champion of the comedic aspect of O'Neill's SG-1 portrayal, only agreeing to be a part of the series if he could do that.
Michael Shanks took on the role of Doctor Daniel Jackson after actor James Spader portrayed the movie version of the character. Shanks originally left the role of Jackson in Season 5, which was when Showtime decided not to renew Stargate SG-1. Thankfully, the series and Doctor Jackson were saved due to fan campaigns. Shanks returned to SG-1 for the seventh season. He would also cameo in both spin-off shows, Stargate: Atlantis and Stargate Universe.
Samantha Carter is perhaps one of the best-written female characters in television. Actress Amanda Tapping brought creativity and style to the role of a strong woman, who the audience would accept as a soldier. Tapping has been nominated for multiple awards for her portrayal of Carter. We, of course, cannot forget Christopher Judge as Teal'c. Judge wrote some of Teal'c story episodes, such as the Season 5 episode "The Warrior".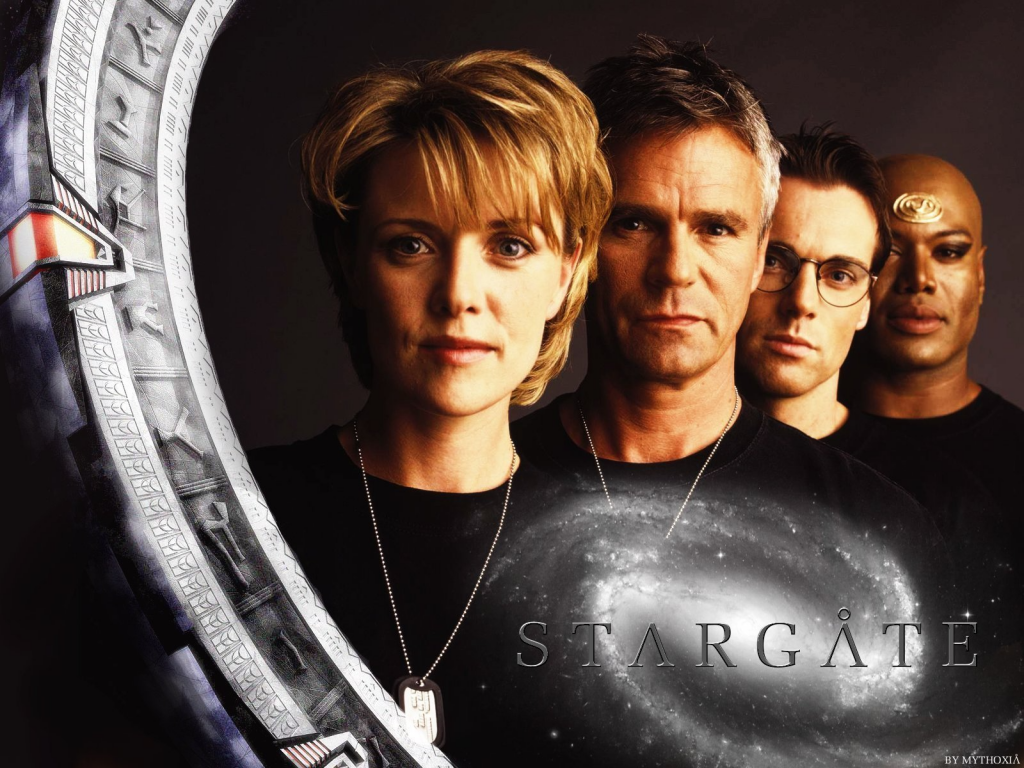 The Ascended Stargast Cast
Stargate SG-1 included many actors and actresses in its 10-year run. Most notable was Don S Davis, who was a part of the main cast as General Hammond, commanding officer of the Stargate Program, from season one until season seven. While Davis would sadly pass away of a heart attack in June 2008, he would be remembered in Stargate's Universe via Colonel Carter's new starship. The USS George Hammond, seen in Stargate Universe (2009).
The late Carmen Argenziano portrayed Sam Carter's in-universe father as General Jacob Carter. He also eventually becomes a recurring character after he blended with an alien species known as the "Tok'ra", making many appearances in SG-1 until the character's eventual death in Season 8.
Ba'al was a villain of Stargate SG-1. Being one of the evil Goa'uld System Lords, he would be one of the most prominent for either trying to foil SG-1 or, on occasion, actually helping them. The late actor Cliff Simon took on the role after extensive discussions with the series creatives, who waited to find the right role for him.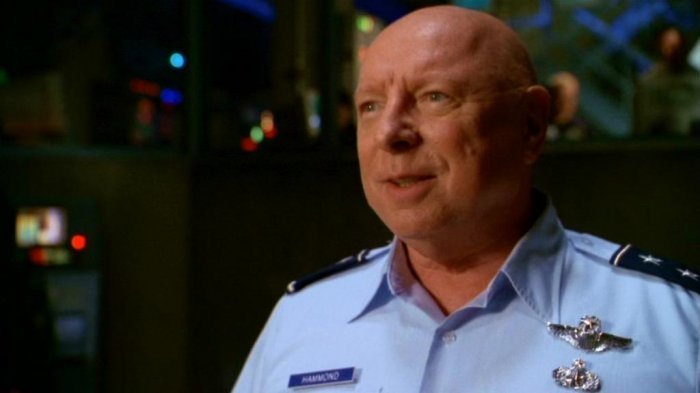 Stargate's Hopes & Future Dreams!
The future of Stargate as a franchise has been in doubt for some time now. With the cancellation of the third spin-off, Stargate Universe, in December 2010, the future started to look bleak. Additionally, multiple movie projects for Stargate started to be halted. However, in May 2014, MGM officially announced a new film that would "reimagine" the original 1994 film. Original Stargate creators Roland Emmerich would direct, and Dean Devlin would produce. On November 17, 2016, Devlin told Empire Online that the plans had stalled.
A fourth Stargate television series might be somewhere in the works. It was reported in 2018 that Brad Wright had been approached by MGM about containing the franchise. Both Amanda Tapping and Richard Dean Anderson further confirmed they had spoken to Wright about returning in some capacity. Wright would confirm in 2019 that conversations with MGM pertained to containing the current Stargate franchise, fully acknowledging the shows that would have come before the new one.
As of November 2020, Wright confirmed he was developing a television series of Stargate with MGM. However, COVID-19 may have slowed this down, but Wright would offer updates in May 2021 that scripts he was creating featured characters such as Daniel Jackson and Samantha Carter. No further updates have been given as of 2022 and with the Amazon Prime MGM acquisition.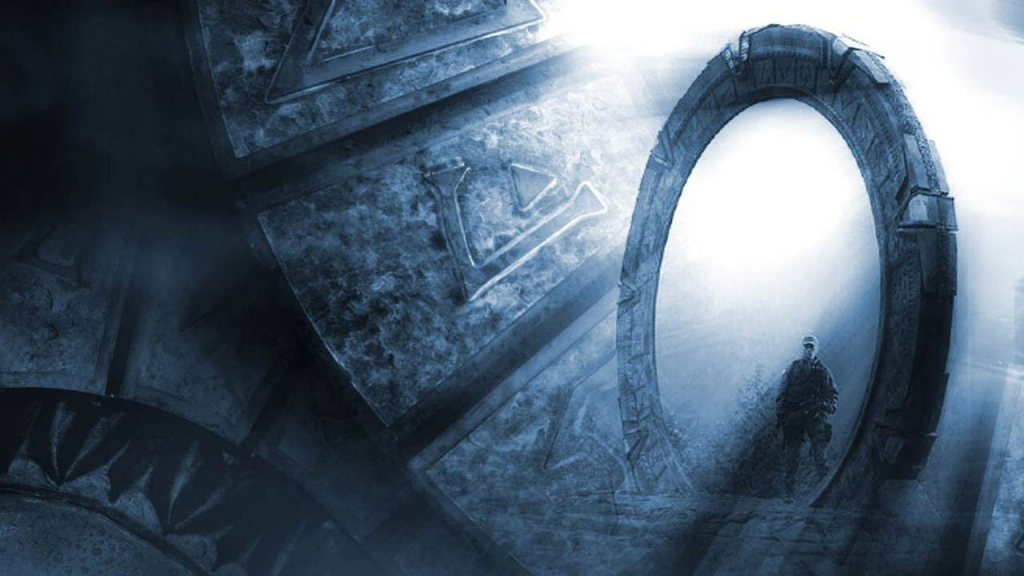 Conclusion
To celebrate Stargate SG-1's 25th Anniversary, The Companion App hosts a live silver anniversary event with Brad Wright and Richard Dean Anderson. On July 27th via The Companion YouTUbe channel on Wednesday, July 27, 2022, at 2 pm Pacific Time, / 5 pm Eastern Time / 10 pm British Summer Time.
---
More From Nerdgazm
? – Follow Nerdgazm on Twitter
? – Follow Nerdgazm on Facebook
?- Follow Nerdgazm on Instagram