The race to the BBC Centenary Doctor Who Special is now in full force. We've been treated to information about the upcoming Doctor Who Special Episode in magazines such as Doctor Who Magazine and SFX Magazine. So we've collected the most interesting news and updates right here. "The Power of The Doctor" will air on October 23rd via BBC One and BBC iPlayer.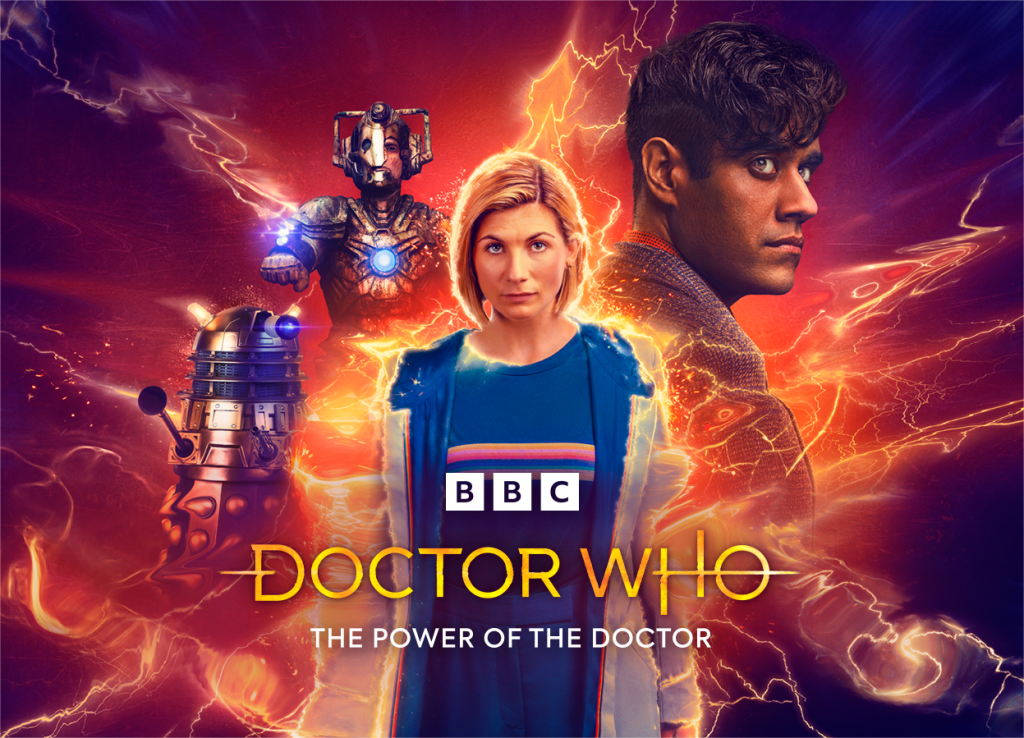 The Confirmed Cast
As well as the central TARDIS team of Jodie Whittaker's 13th doctor, Mandip Gill's Yasmin Khan, and John Bishop's Dan, SFX also released a full cast list. They confirmed that the centenary special would include some returning faces. "Flux's Vinder, UNIT's Kate Stewart, Bradley Walsh's Graham, Lone Cyberman Ashad, the Daleks and Sascha Dhawan's Master," in addition to classic companions Ace Mcshane (played by Sophie Aldred) and Tegan Jovanka (Janet Fielding), who was first announced in the teaser trailer back in April.
Bradley Walsh appears to be returning in the Doctor Who special. "The Power Of The Doctor" will see Walsh reprise his "Graham O'Brien" role. Walsh was a former companion of Jodie Whittaker's 13th Doctor until he departed alongside companion Ryan Sinclair, portrayed by Tosin Cole. Currently, it does not look like Cole will return to Doctor Who.
The return of classic companions
The return of Tegan and Ace has generated nearly non-stop buzz. Thankfully, their actors' have more than implied that the centenary special does them justice. "I came off the phone, and I just burst into tears. I think it's what I've always been waiting for, somehow, weirdly." Janet Fielding said. "Holy moly, it's been at least 35 years since I've had to learn lines or been in front of a camera."
Sophie Aldred's comments are a relief to anyone worried about how much these companions will get in such a packed Doctor Who Special Episode. She said she wouldn't necessarily have taken the role for a "cameo" or "watered down version" and added, "I can honestly say that Chris did Ace proud." The actresses have also commented on the continued development of their characters. Feilding promises that Tegan will still be fiery, saying, "Nobody wants to see a chilled out Tegan! She's there to kick against the pricks…."
"There's an intrinsic part of the character that is Ace, then there may be an initial veneer of something a bit more sophisticated." She also took pains to ensure the character retained her "action hero" status.
"I wanted to show that women of a certain age are visible..that actually we've still got it. I wanted to show that women of my age can still be as feisty and fit and gung-ho as ever."

Sophie Aldred via SFX Magazine
In Doctor Who Magazine, Aldred talked about the process of putting all that action onto the screen.
"When I saw there was a stunt person, I was a bit disappointed.Then, after a day or two, I noticed 'stunt person Ace' was suddenly off the menu. They'd obviously thought, 'Oh yeah, she's mad enough to do all her own stunts.'"

Sophie Aldred via DWM Magazine
Fans are also excited to see the return of Ace's iconic bomber jacket. Aldred confirmed that her original costume returned to the screen with her. She said, "I've still got my jacket…why copy it? We'll just use the jacket."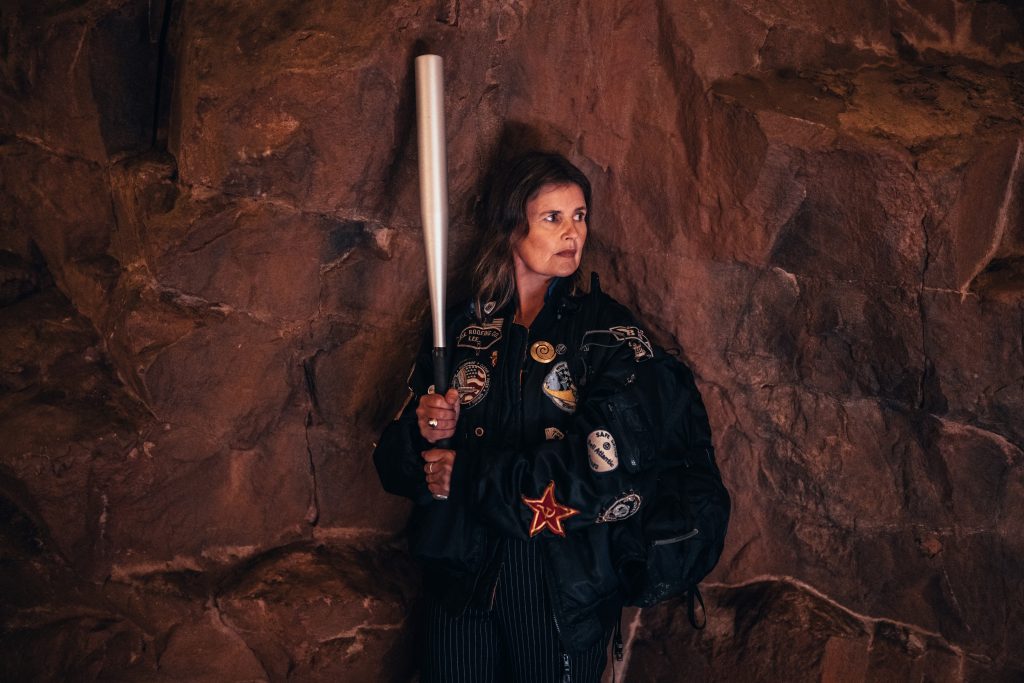 Bringing Back the Master
Sacha Dhawan's comments about playing the Master in the BBC Centenary Doctor Who Special Episode suggest an intriguing approach to the iconic villain. Dhawan said he was mindful of ensuring his performance gave Jodie Whittaker "the justice she deserves in her last episode." He said that he wanted to "offer something different."
"I wanted to reinvent him slightly, because there's still so much to explore there. So you'll see different aspects of him. We want people to be like, 'Wait, what the hell's going on?'"

Sacha Dhawan
The Doctor Who Magazine teased that there's a "pivotal, jaw dropping moment in the episode" which particularly shows off this range. Of the scene, Dhawan said that he "wanted it to be epic and moving, and when I watched the episode myself, I thought I'm so glad we landed that." Aldred also weighed in on his performance, saying, "Watching Sacha work was out of this world. Janet and I had our breath taken away."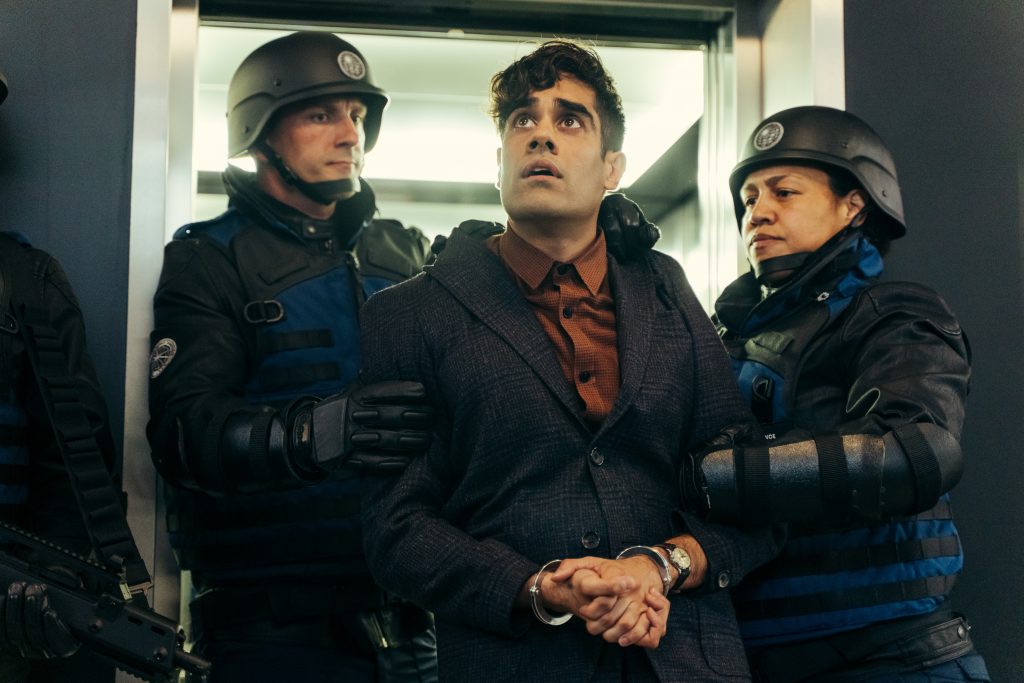 The Adventure Is Almost Here
The BBC Centenary Doctor Who Special Episode, The Power of The Doctor, is less than two weeks away. Airing on October 23rd, fans are waiting to see Jodie Whittaker's final episode as the 13th Doctor. Sadly, this era of popular shows is coming to an end. However, we luckily know there is a future in sight. Fans are waiting to see which Doctor Whittaker's 13th will regenerate into.
---
More From Nerdgazm
? – Follow Nerdgazm on Twitter
? – Follow Nerdgazm on Facebook
?- Follow Nerdgazm on Instagram