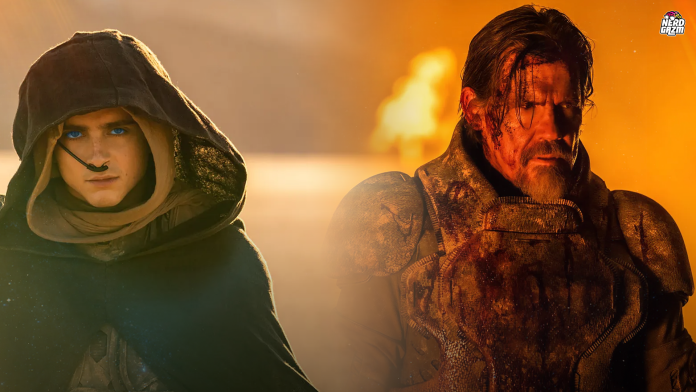 Sursignly, another Dune: Part Two trailer has arrived. This Dune 2 trailer reveals a first look at Christopher Walken's Emperor. The accomplished actor will play Shaddam IV, the Emperor and head of House Corrino. Additionally, the trailer reveals more shots of Timothée Chalamet and Zendaya as both characters fall in love and wage war. However, the big reveal for us is the return of Josh Brolin as Gurney Halleck. Dave Bautista's Glossu Rabban character says he's back from the dead. Dune: Part 2 is in theatres only on November 3rd 2023.
Overall, Warner Bros and Legendary have given Dune fans a good look at other characters. Both Austin Butler as Feyd-Rautha Harkonnen and Florence Pugh as Princess Irulan are featured more in this trailer. Additionally, new shots reveal the movie's plot for those who don't know how the story goes. The war on Arrakis is clearly kicking off. I think Director Denis Villeneuve will have fans glued to their screens with Dune: Part Two.
The Emperor Arrives
We always knew Emperor Shaddam IV would be in Dune: Part Two. However, this is our first look at Christopher Walken's Emperor. I can already tell this will be a fantastic performance from Walken. For example, the trailer alone gives us a good look at the emperor and the fear he commands among his subjects. The sequel to Dune sees Paul Atreides (Chalamet) working with the blue-eyed Fremen natives to exact revenge on the Harkonnens, who destroyed House Atreides and Paul's family and killed his father, Duke Leto (Oscar Isaac).
Dune: Part Two introduces new cast members, including Léa Seydoux as Lady Margot, a Bene Gesserit; Souheila Yacoub as a Fremen warrior; and Tim Blake Nelson. Returning to the cast alongside Chalamet and Zendaya are Rebecca Ferguson, Javier Bardem, Josh Brolin, Stellan Skarsgård, Dave Bautista, Charlotte Rampling and Stephen McKinley Henderson. However, Christopher Walken's Emperor steals this trailer for us. His commanding presence and words are felt throughout the climactic scenes, such as the explosion, which could be confused with Oppenheimer.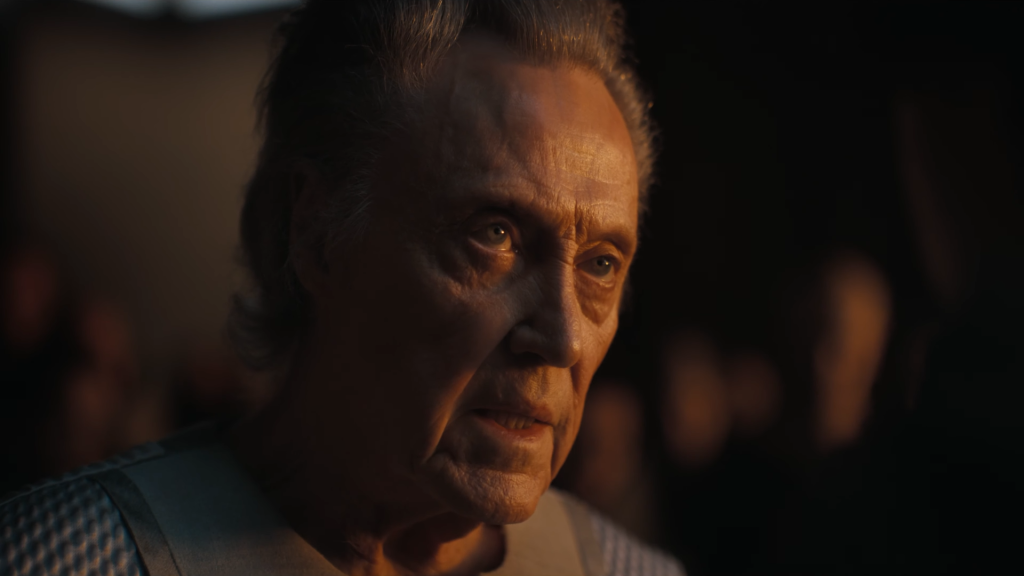 Dune: Part 2 is in theatres only on November 3rd 2023!
---
More From Nerdgazm
🚨 – The new Doctor Who: The Collection release – Season 9!
🔥 – An Exclusive Whoniverse Chat With Short Trips Writers Angus Dunican & Felicia Barker!
👀 – EXCLUSIVE: Doctor Who: Redacted confirmed for a second series!
You can also Follow Nerdgazm on Twitter, Find us on Facebook & Check out our Instagram!