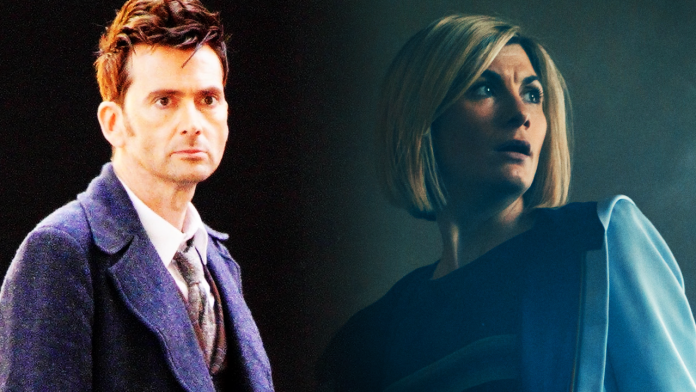 It's finally here! The long-anticipated trailer for Doctor Who: The Power of the Doctor and looks like a lot is going on. This episode is going to have everything. We'll see classic companions, epic space-scapes and a regeneration! There's no doubt this will be the Doctor's biggest battle yet, but there's one question on everyone's mind: How does this link into David Tennant's return for the 60th-anniversary episodes?
Thankfully don't have long to wait until the episode airs. Still, in terms of wondering how it will all tie into what we've seen of David Tennant and Catherine Tate's return, this trailer definitely conjures up a lot of speculation. Well, there's a lot that could happen at the end. In the trailer, a shot of a glowing entity attacking, with two TARDIS' visible. Most interestingly, we spotted a cityscape on a rocky cliff. Could this be the same cliff where it's teased that the regeneration will take place? Could this be in a different universe? So, let's get into the theory.
The Theory:
When Doctor Who: Flux ended, we had no idea how much of the universe had been destroyed. Wasn't Earth the only survivor? We also saw Universe Two mentioned and glimpsed its existence.
In Season 12's Can You Hear Me, we met two gods, Rakaya and Zellin. They were described as: "Two creatures from another realm who descended into the universe where they were worshipped as Gods." In their story, they pit two planets against each other to see which would destroy the other first. The animation of this battle matches what we see happening to the two planets in The Power of the Doctor trailer. Rakaya remained imprisoned between the two planets while Zellin fled.
Like these old gods, Tecteun had been hiding in a place between worlds while the Doctor, the Timeless Child, fled. It feels like a narrative parallel more than coincidence, that Tecteun inhabits the space between Universe One and Universe Two. The Doctor, a literal God and Tecteun, the woman who played God and create the Time-Lords. Furthermore, Tecteun says herself that: "As we near the end of the old universe, Division is moving into the next. The crossing is in progress."
Division, it turns out, isn't just the organisation that the Doctor worked for in their dark, mysterious past…it is the literal place where Tecteun resides in-between universes.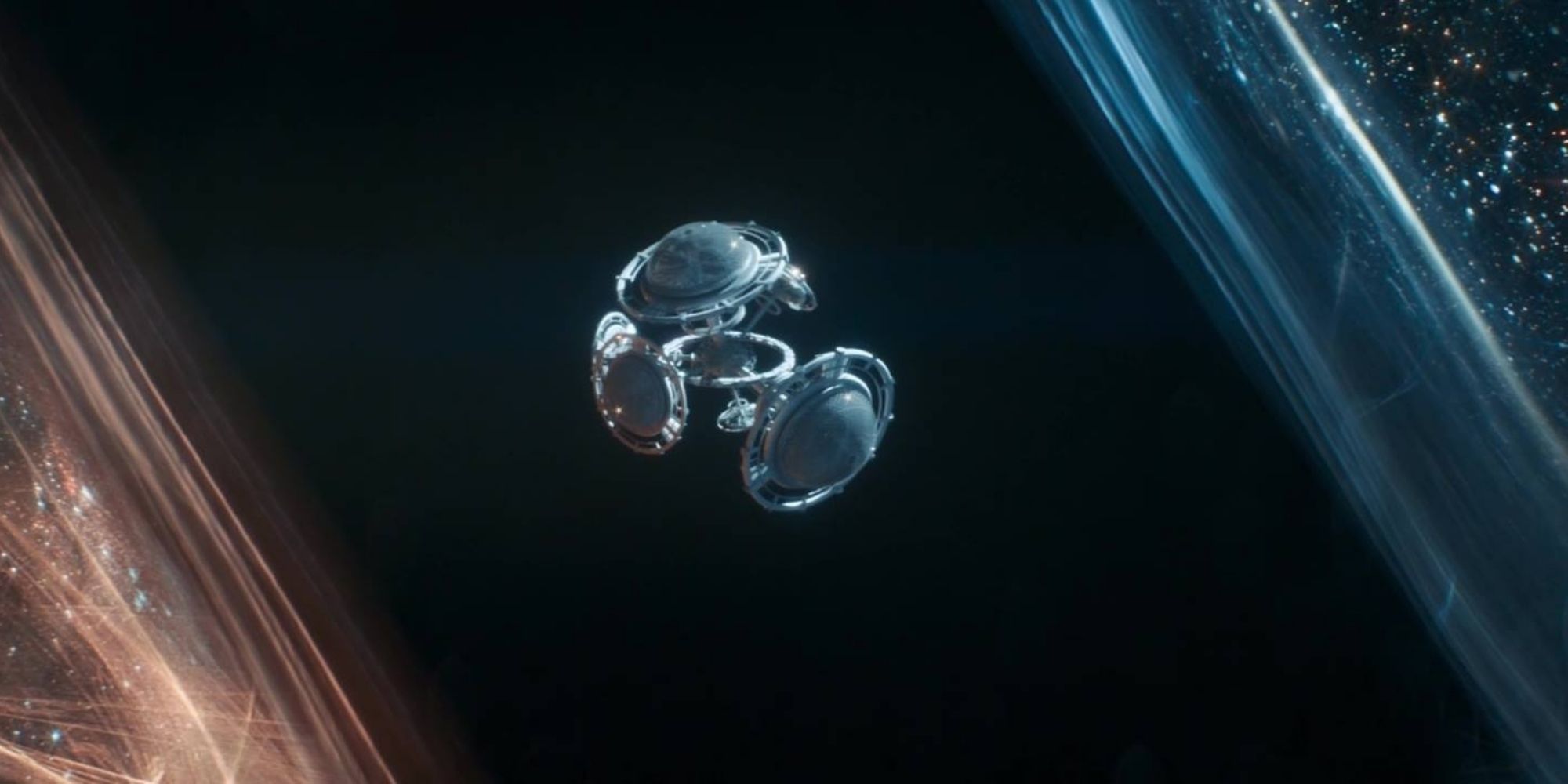 The Power of the Doctor could/should end with the total destruction of Universe One, leaving the Doctor no choice but to flee to Universe Two. Having this twist would finally provide some closure to Flux which still feels unresolved. It would be a grand, epic celebration for one of the BBC's biggest and most important shows to celebrate the corporation's one-hundredth birthday, as well as a thrilling sendoff for Jodie and Chibnall, and leave Russell T Davies with a brand new clean slate for his big comeback.
The Evidence On Doctor Who 60th Anniversary:
On this track, it would make sense if Universe Two's Doctor is David Tennant, and it might explain how David's costume is so similar but slightly different to our Tenth Doctor. In a recent interview with Radio Times, David Tennant spoke about his return in the Doctor Who 60th Anniversary and said:
"Ncuti Gatwa will be the next Doctor Who and that's about as much as I am prepared to say."

David Tennant – Radio Times. 3rd October 2022.
He also said this about the actor:
"Ncuti is brilliant. He's a lovely, lovely man and he's full of beans and he's really talented. I mean he's like scary-talented. So I'm thrilled for every Doctor Who fan for what's to come and I include myself in that number."

David Tennant. BBC News. 30th September 2022.
This tells us that they have already shot scenes together. We knew they had potentially worked on scenes together as far back as this summer, thanks to some allegedly leaked audio, circling the internet, which featured the two Doctors' interacting. In the scene, Ncuti apparently wears only a shirt and trainers with no trousers. He carried a mallet which he hit the TARDIS with after allegedly claiming: "We won the game! You get a prize honey, and this is mine!" This scene supposedly features two TARDIS' much like we can see in the trailer for Power of the Doctor.
We've seen some huge moments filmed in public but there's still lots that we don't know. David Tennant recently spoke out at Fan Expo Boston, where he claimed: "We were slightly unfortunate, or fortunate in that we were filming some scenes that were in the public. So, it had to be admitted that we were in it. Most of what's been filmed with other people has all been inside. So, there's lots more coming than people think, which is exciting."
Russell T Davies' Own Words:
When Russell T Davies spoke to Doctor Who Magazine earlier this year, he teased the Doctor Who 60th Anniversary:
"A mysteriously forgotten excursion for the TARDIS in between Planet of the Ood and Sontaran Strategem? Or maybe a multiverse thing, they're all the rage these days. Maybe this is the Doctor and Donna from Universe 557, all set to collide with our own. Then again, maybe, just maybe, this return is so impossible that it's actually an intricate illusion created by an old enemy of the Doctor's. Or maybe an old enemy of Donna's. Nerys! Of course, I wouldn't give that away in the pages of DWM, would I? But then again. This magazine is the first place I ever revealed the name of Billie Piper's Rose (in issue 340). So read carefully. There are truths in here."

Russell T Davies. Doctor Who Magazine #579.
If this theory is correct, then "the universe 557 is all set to collide with our own." It would make a lot of sense and give Russell that nice clean slate to start with. There have been whispers that he may begin his new era as a reboot and count it as series one again. Using a new universe could help to explain stories that fans think include Beep the Meep and the Toymaker. In a different universe, similar scenarios to what we have already seen, or old enemies with new faces, can make appearances and keep us guessing.
Nobody knows if this theory will be right, but we'll all find out the truth in a couple of weeks! As for when we'll see David Tennant make his triumphant return alongside Catherine Tate, that's an entirely different theory. Hopefully, it'll be sooner than later.
Conclusion
Doctor Who: The Power of The Doctor airs October 23rd at 19:30 BST on BBC One. Additionally, the special episode will stream via BBC iPlayer simultaneously. Mandip Gil and John Bishop return alongside Jodie Whittaker for one final adventure in the Tardis. Whittaker and current showrunner Chris Chibnall are set to depart the show after this special episode.
---
More From Nerdgazm
? – Follow Nerdgazm on Twitter
? – Follow Nerdgazm on Facebook
?- Follow Nerdgazm on Instagram