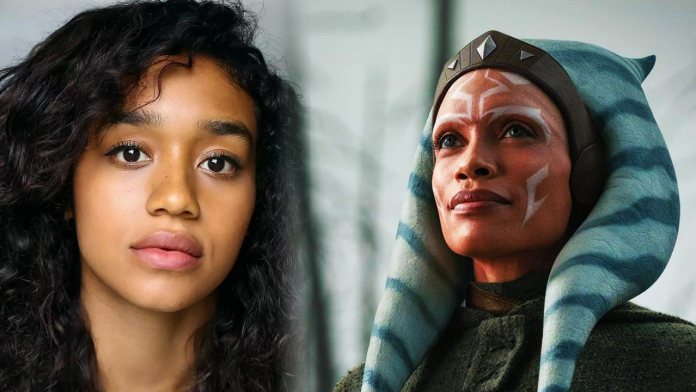 Star Wars: Ahsoka is expected in 2023, with Rosario Dawson as the lead actress. However, it's been reported that younger versions of the character will appear in the series. Nerdgazm has exclusively learned that actress Savannah Steyn will play a young version of Ahsoka Tano. Earlier in 2022, Steyn appeared in HBO's House of the Dragon. Now she'll be appearing in Disney+'s Ahsoka series coming in 2023.
Announced in December 2020, Ahsoka is a spin-off from Disney's The Mandalorian. It follows the character's appearance in the second season of the show. Rosario Dawson takes on the mantle of the former Jedi Padawan. However, she'll be joined by Natasha Liu Bordizzo, who plays Sabine Wren. The Ahsoka series will be a limited series that Jon Favreau and Dave Filoni have developed. Filoni has written the series while also directing multiple episodes.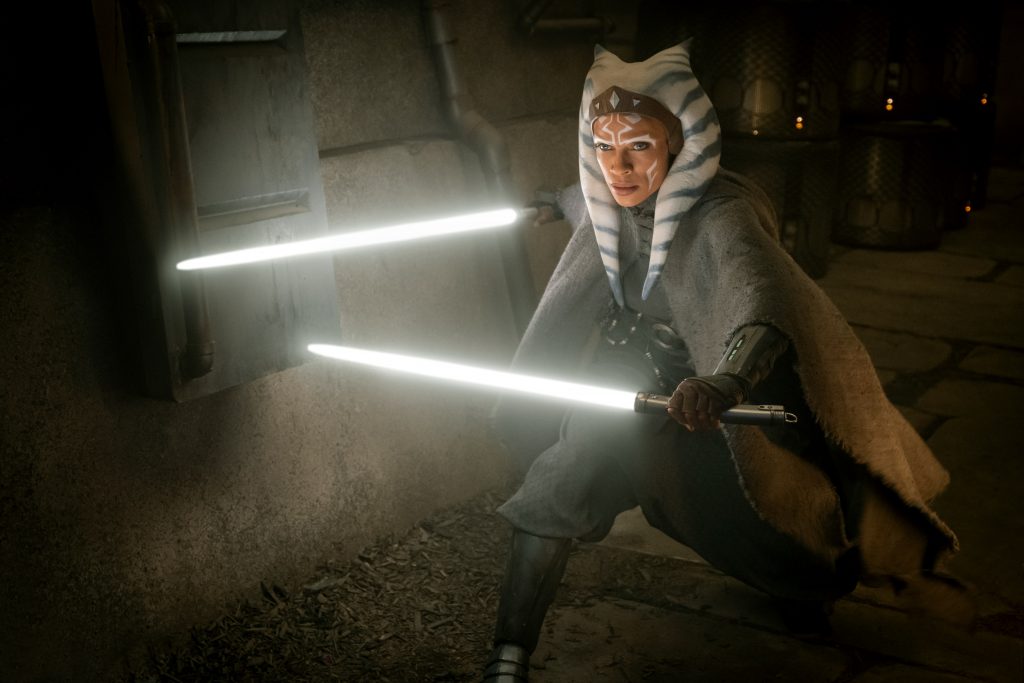 How Will Savannah Steyn Appear In Ahsoka?
Notable Star Wars leaker, MakingStarWars.net, has revealed details about the upcoming series. The information matches what we here at Nerdgazm have known for some time. Savannah Steyn will play a Young Ahsoka Tano in flashbacks of The Clone Wars. Ahsoka was a pivotal character in the animated series of Star Wars: The Clone Wars. However, Jason Ward's information adds more depth to how this younger version of the character could appear.
While flashbacks seem the obvious answer, it does appear to take another turn. According to Ward, younger versions of Ahsoka will appear via "The World Between Worlds". This location is a mystical plane within the Force that bridged locations between space and time. You can see why this would be a solution for showing younger versions of a character—additionally, MakingStarWars.net states there is another version of Ahsoka. Who is playing that version is unknown. However, Nerdgazm is aware that Savannah Steyn is playing the teenage Clone Wars version of the character.
Ward's information somewhat checks out. He states that during the series production, the character of Ahsoka Tano had different code names. Therefore, suggesting different actresses would be playing the character for specific moments. As such, it matches our information. Additionally, it's reported that Hayden Christensen will fight the Clone Wars Ahsoka. This is the one that Savannah Steyn will be playing. Christensen has long been rumoured to be appearing in the series. This follows his appearance in Star Wars: Obi-Wan Kenobi as Anakin Skywalker / Darth Vader.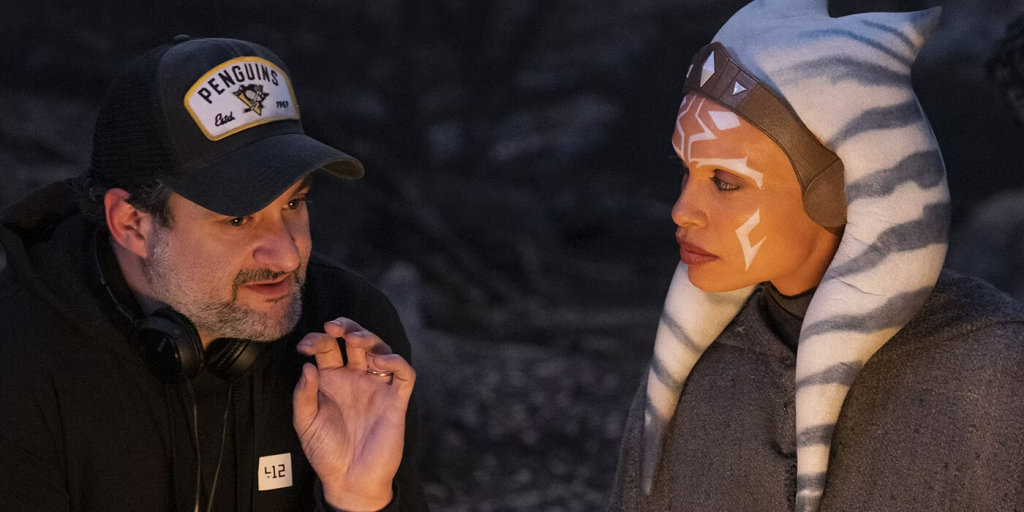 Who Is Savannah Steyn?
Savannah Steyn came to light recently for her appearance in HBO's House of the Dragon. She took on the role of Lady Laena Velaryon. Therefore, finding herself acting with the likes of Matt Smith and other prominent cast members of the Game of Thrones prequel series. Steyn hails from the United Kingdom, having been born in 1996. Before joining HoTD, she had a role in the TV series "Intergalactic", which aired in 2021.
Steyn has been radio-silent in terms of projects for 2022. While House of the Dragon's first season was released this year, it's not due to restart filming for the second season until 2023. However, Steyn would not be expected to return to her role. She only played Laena Velaryon during her teenage years. Perhaps also indicating why she is an excellent actress to play a teenage Ahsoka Tano.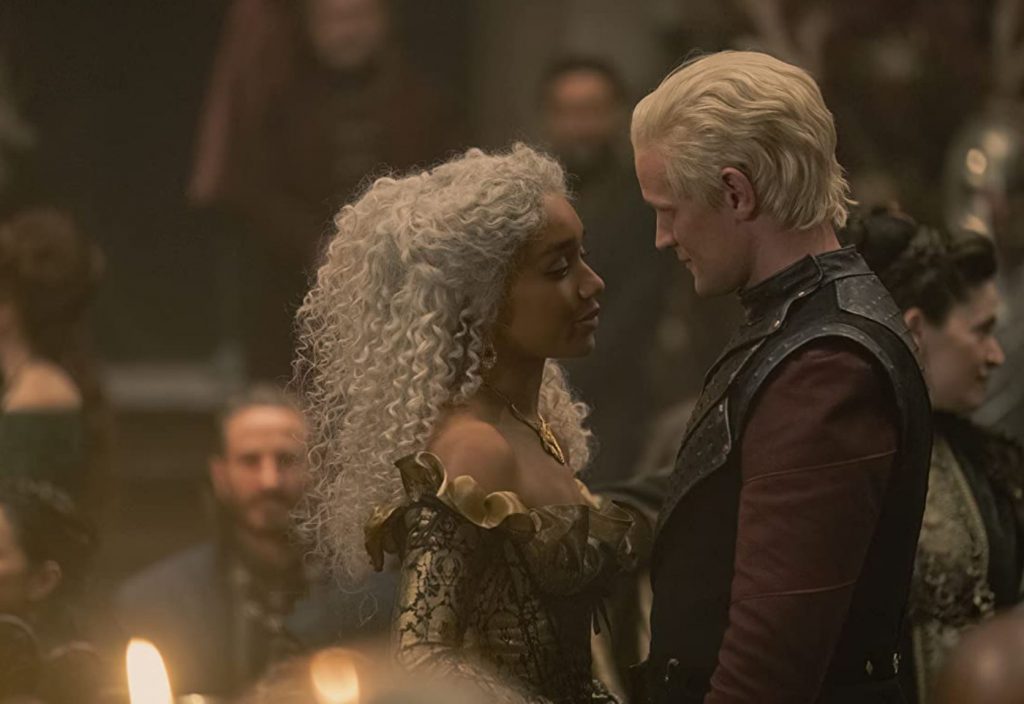 Conclusion
To recap, Nerdgazm has exclusively learned that Savannah Steyn will play a young Ahsoka Tano in Star Wars: Ahsoka. This aligns with new information reported by MakingStarWars.net. However, the new information provides more weight to Nerdgazsm's findings. Specifically, Steyn will appear in the series alongside the lead, Rosario Dawson. Currently, Star Wars: Ahsoka is scheduled to release sometime in 2023.
---
More From Nerdgazm
? – Follow Nerdgazm on Twitter
? – Follow Nerdgazm on Facebook
?- Follow Nerdgazm on Instagram