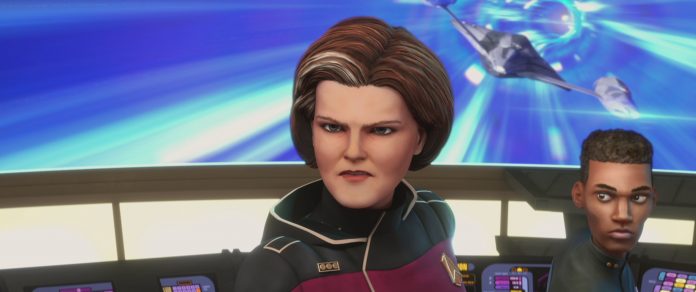 Star Trek is all the rage right now. With Paramount+ being the home of the final frontier, each new series is unique. However, the Nickelodeon-produced animated series Star Trek: Prodigy has done something interesting. Changing a character design can be a big decision. It can also backfire badly, especially as fans are so connected. But Has Star Trek: Prodigy Made A Mistake?
The character of Murf is the cute blue slim ball in the series. As soon as Murf, voiced by Star Wars veteran Dee Bradley Baker, appeared on screens, we had a new mascot. Many compared the alien to Grogu from Disney+'s The Mandalorian. However, the latest episode, "Crossroads", sees the character change. Murf is now more humanoid in design. Having hands, feet and a head attached to a somewhat humanoid body. But is this design change going to be a mistake?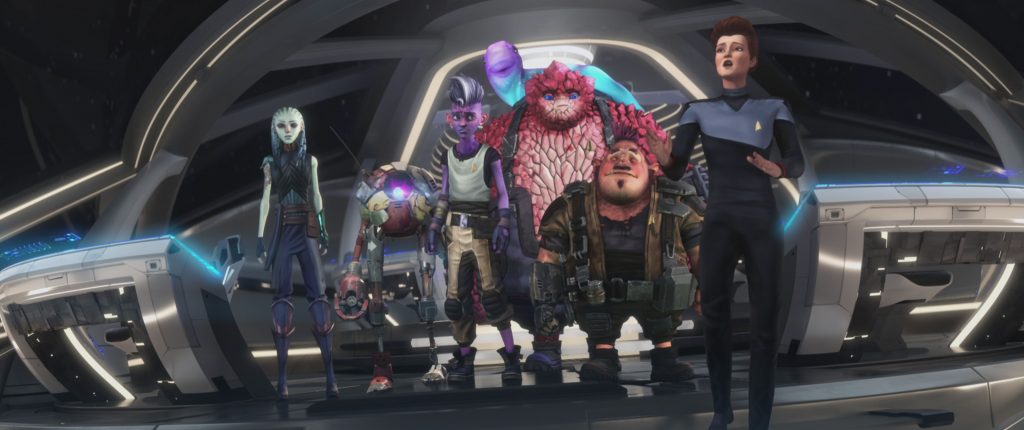 A Bold Move
As I mentioned, changing character designs is a risky business. However, I think even more so when a character changes too much. Sure, minor updates here and there can be beneficial. We can all agree that Jonathan Frakes's Commander Riker looks better with the beard. Therefore sometimes, these decisions work well for character design. My concern for Murf is that he will lose his "cute factor". Lately, it's been proven viewers are very attached to small alien creatures. It's also a fantastic merch opportunity. Seriously, there is so much Baby Yoda merchandise everywhere.
It could be that Star Trek: Prodigy Made A Mistake in changing the design here. Cute characters have a certain cultural impact. Prodigy has proven this so far. You've only got to look at conventions like Star Trek: Mission Chicago or New York Comic Con. Fans are lining up in Murf costumes or begging for Murf merchandise. Paramount+ tested the waters this year. They offered limited edition Murf plushies at NYCC, only to be later listed on eBay for £100+ by fans who managed to get one. Being a kid's show, Murf has also been a hit with younger viewers.
One could argue that Murf is growing up. The evolution of the character could be seen as a metaphor for maturing. Star Trek: Prodigy aims to introduce the Star Trek Universe to younger audiences. Therefore using Murf as a symbol of evolving and growing up could connect well. However, part of me still fears the overall repercussions, if any. I'd argue that Murf has been Star Trek's breakout character. Therefore, changing the design could backfire regarding fan reception and Paramount's merchandising opportunities.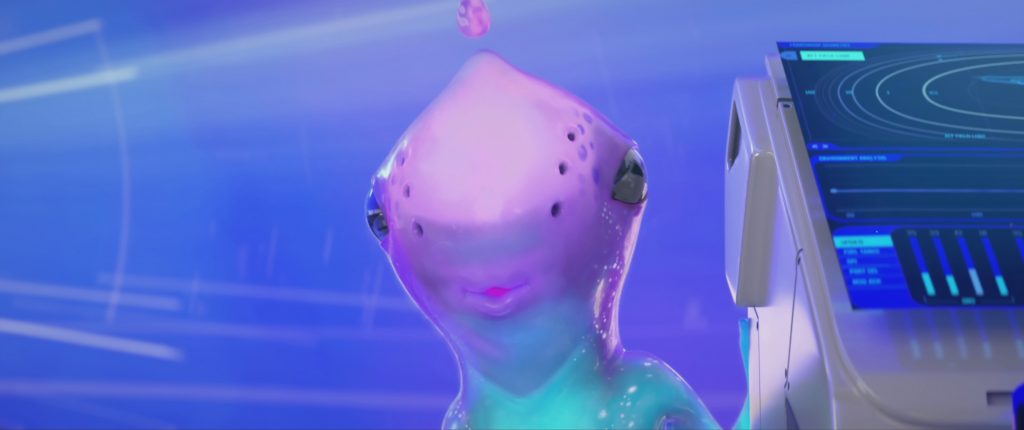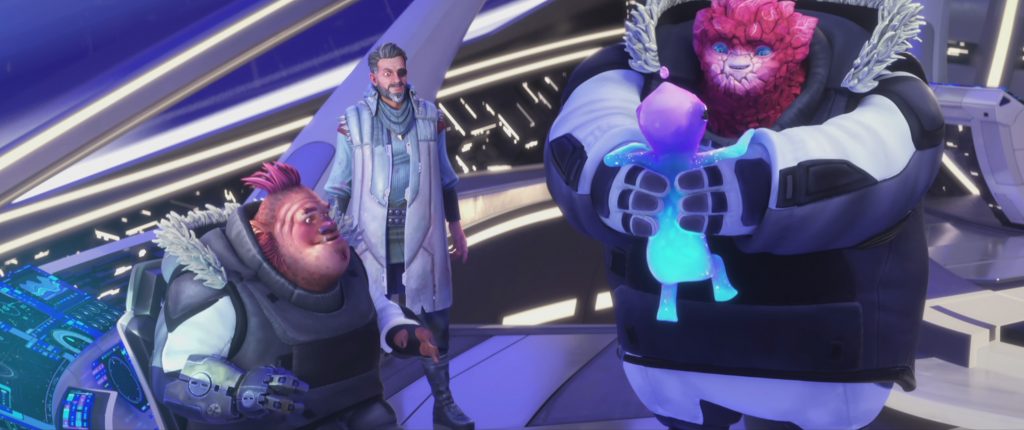 Conclusion
Ultimately, we'll need to wait and see. Star Trek: Prodigy has six episodes left of the first season. Once that is done, we'll likely learn more about Murf's evolution as a character. However, we'll also be able to decide if this change was good or bad for the series and character. Time will tell. Star Trek: Prodigy airs on Paramount+. New episodes release weekly.
---
More From Nerdgazm
? – Follow Nerdgazm on Twitter
? – Follow Nerdgazm on Facebook
?- Follow Nerdgazm on Instagram