One Piece fans, time to get excited! Netflix has confirmed that its One Piece Live-Action series is streaming in 2023. While no confirmed release date has been released, it's a good sign. However, the streamer has released a new poster for the series. It features Iñaki Godoy as Luffy. Though we can only see his back. However, he is wearing the signature straw hat. Given the adaptation was first announced back in 2020, it's about time we got a streaming date. We're almost there!
The One Piece live-action series is led by showrunners Matt Owens and Steven Maeda. Owens has previously written for Marvel's Agents of S.H.I.E.L.D. and Luke Cage. Therefore, we should be looking forward to some good stories from him. Additionally, Maeda has been a producer for the likes of LOST and Helix. Therefore, we should get some interesting stories from the pair. Earlier last year, the showrunners and Iñaki gave fans a behind-the-scenes look at the impressive sets of the One Piece live-action show.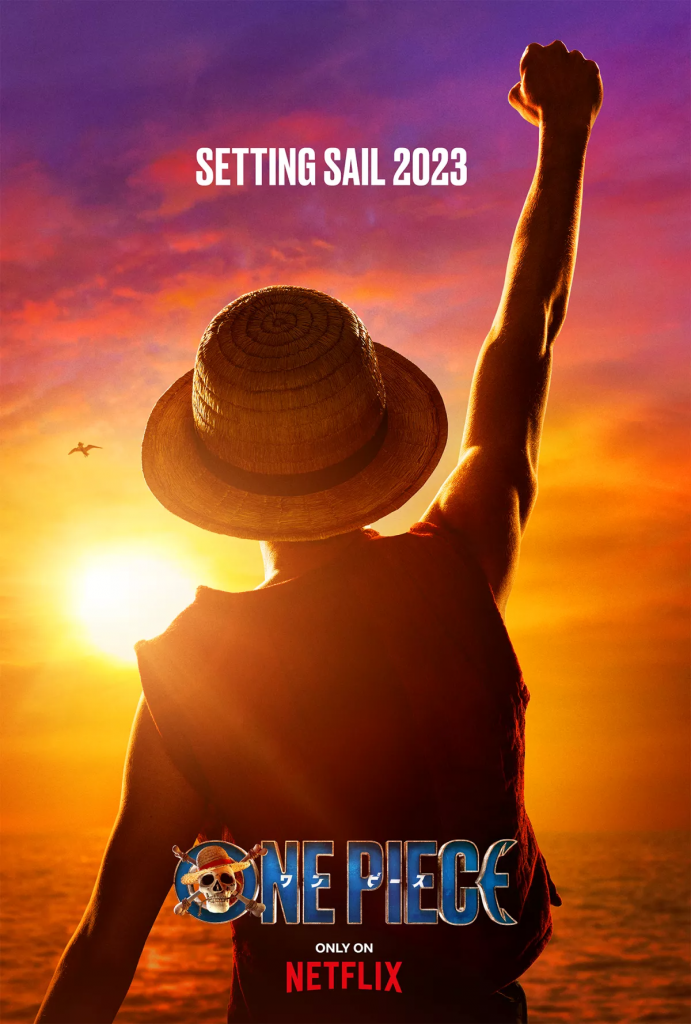 One Piece Live-Action Sets Sail!
Besides Iñaki Godoy as Luffy, the full cast was announced a while back. The cast includes Mackenyu as Zoro, Emily Rudd as Nami, Jacob Romero Gibson as Usopp, and Taz Skylar as Sanji. Another poster released by Netflix shows the main cast. Based on Eiichiro Oda's long-running pirate manga/anime, the One Piece Live-action series has a lot of fan expectations to meet. Additionally, it follows some less-than-impressive live-action anime adaptations from Netflix. Including the likes of the Cowboy Bebop series. That was cancelled after the first season.
---
More From Nerdgazm
🚨 – The New Doctor Who Target Novelisations For This Year!
🔥 – An Exclusive Whoniverse Chat With Blair Mowat – Going Back To Class!