When Star Wars: Rogue Squadron was announced, I was ecstatic. Many years ago, I sat down to play the Nintendo 64 games of the same name. However, a movie about the best X-Wing pilots in the galaxy? What a dream. Yet, sadly, that dream has faded. Although, Director Patty Jenkins has given some glimmer of hope to Star Wars fans. During a statement about her recent DC departure via Wonder Woman 3, she elaborated further on one of the many in-development Star Wars films.
Originally announced in December 2020, Star Wars: Rogue Squadron is another project Lucasfilm have not had success in launching. At the time, the goal was for the film to be "more accessible" to general audiences than previous Star Wars projects. However, earlier in 2022, Lucasfilm President Kathleen Kennedy confirmed that Rogue Squadron had been moved off to the side by Lucasfilm. The feature film was scheduled to release in late 2023.
A Future For Star Wars: Rogue Squadron
It's an odd turn of events when a well-known director takes to Twitter to address "clickbait" claims. Still, this is something we see more and more of lately. Additionally, the new head of DC, James Gunn, also had his fair share of engaging with clickbait news just this week. Jenkins released a statement to clear up misconceptions about the status of her project. However, this mainly addressed the speculation around Wonder Woman 3 and her departure from that movie. Therefore, she also touched on Star Wars: Rogue Squadron a little.
According to Jenkins, Star Wars: Rogue Squadron is still under "active development". Therefore, we have some tiny slither of hope of seeing the film someday. However, she stated she couldn't guarantee the project would ever happen. With Jenkins not attached to other known projects, her schedule could become open for a trip to Star Wars. Although, it does come down to Lucasfilm's current scheduling of projects. You can see Patty Jenkins's complete statement below.
Rogue Squadron's Adventure
The premise of Star Wars: Rogue Squadron sounded very interesting. Jenkins stated in an interview with IGN that the project was entirely new. Therefore, it would not take into account classic video games or novels. Rogue Squadron is somewhat famous in the Star Wars galaxy. Some members recently appeared in the video game Star Wars: Squadrons. Of course, we can't forget Rogue One: A Star Wars Story. It was the team's name that Luke Skywalker used as inspiration for naming his fighter squadron.
The last update before this week from Jenkins was back in 2021. She stated that work had been proceeding well on the movie.
"I had been on it already for six months before I even announced that, so we're pretty deep into it. We're finishing a script, crewing up, and it's all going wonderful. I'm so excited about the story and excited that we're in the next chapter of 'Star Wars, which is such a responsibility and such an opportunity to really start some new things. It's really exciting in that way."

Patty Jenkins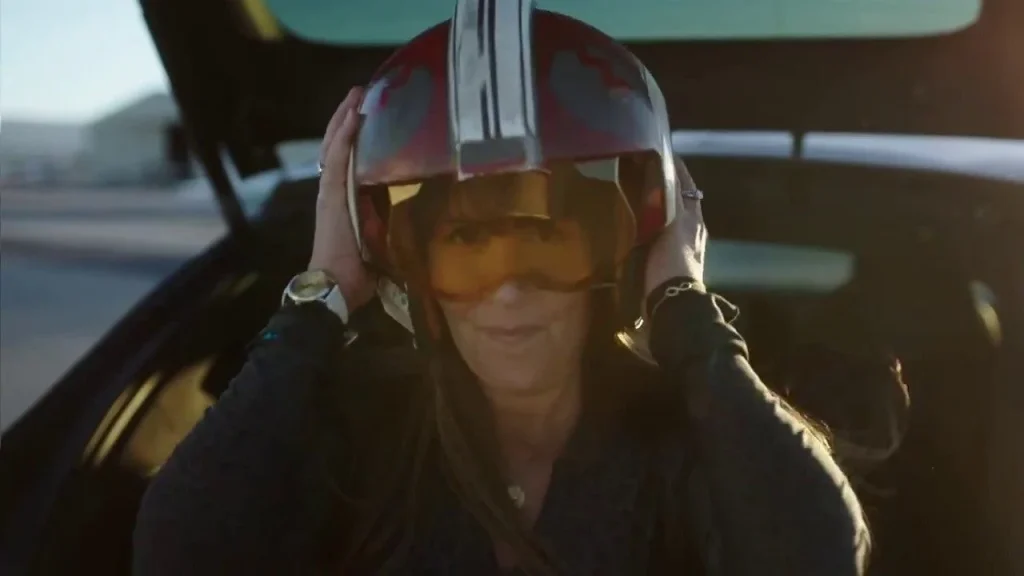 Conclusion
Will we ever see Star Wars: Rogue Squadron? Honestly, I do not know. While Star Wars has significant success via the Disney+ series, it's not doing well on the movie frontier. However, as Disney has recently reappointed former CEO Bob Iger, this may turn things around. We are aware of multiple Star Wars movie projects in various stages of development. Although, it will come down to whichever gets off the ground first.
---
More From Nerdgazm
? – Follow Nerdgazm on Twitter
? – Follow Nerdgazm on Facebook
?- Follow Nerdgazm on Instagram