Star Wars: Visions took the world by storm by offering us a different look at the Star Wars Universe through Japanese animation studios in Volume 1 last year! Today Disney+ and Lucasfilm revealed more news about this Second Volume of Shorts coming to us soon! It will premiere on May 4th 2023, also known as Star Wars Day, and release on Disney+. This Second Season will feature nine new shorts from animation studios located in Japan and worldwide in varying animation styles!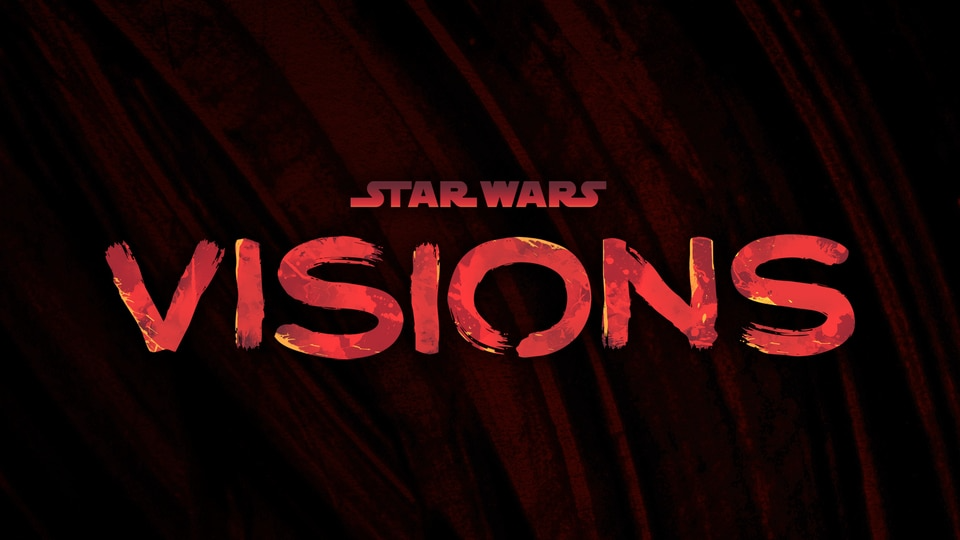 New Studios for Star Wars Visions
These new studios include: El Guiri (Spain), Cartoon Saloon (Ireland), Punkrobot (Chile), Aardman (United Kingdom), Studio Mir (South Korea) Studio La Cachette (France), 88 Pictures (India), D'art Shtajio (Japan), and Triggerfish (South Africa).
Many of these studios are awarding winning in their respective animation styles and regions, such as Aardman being the Home of "Wallace & Gromit" in the United Kingdom and D'art Shtajio being one of the first American-Owned animation studios in Japan.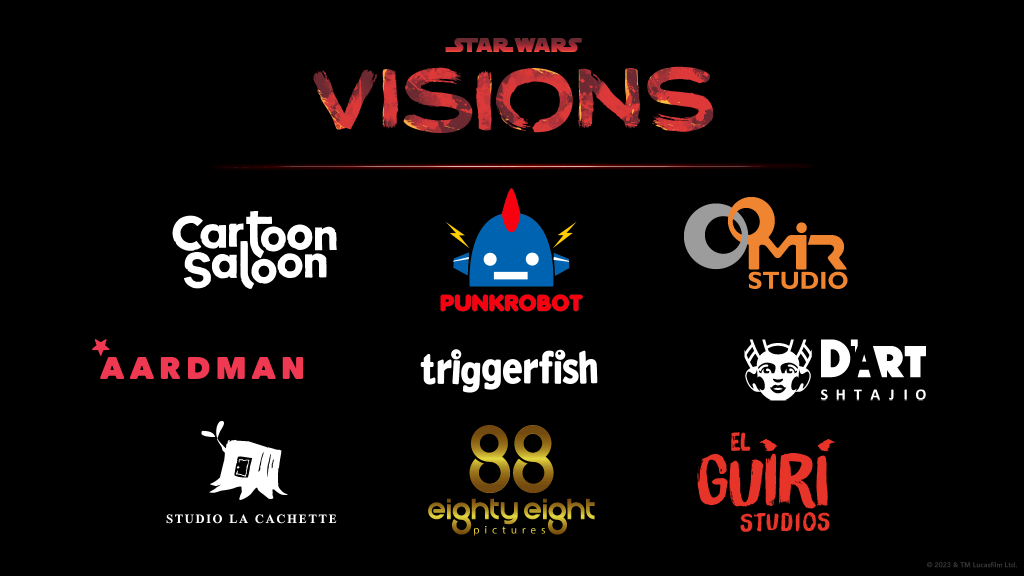 New Shorts For Star Wars Visions
With Volume 2 of Star Wars: Visions we have 9 new shorts coming to us when it releases, and though we don't know much about them, we do know their titles.
The new shorts include:
"Sith" by El Guiri Studios with Writer-director Rodrigo Blaas
"Screecher's Reach" by Cartoon Saloon with Director Paul Young
"In the Stars" by Punkrobot with Writer-director Gabriel Osorio
"I Am Your Mother" by Aardman with Director Magdalena Osinska
"Journey to the Dark Head" by Studio Mir with Director Hyeong Geun Park
"The Spy Dancer" by Studio La Cachette with Writer-director Julien Chheng
"The Bandits of Golak" by 88 Pictures with Director Ishan Shukla
"The Pit" by D'art Shtajio and Lucasfilm Ltd with Writer-director-executive producer LeAndre Thomas and Co-director Justin Ridge
"Aau's Song" by Triggerfish with Writer-directors Nadia Darries and Daniel Clarke
So there is a lot to look forward to when Star Wars: Visions Volume 2 airs on Star Wars Day on May 4th 2023 exclusively on Disney+
---
More From Nerdgazm
🚨 – The Bad Batch Reintroduces A Star Wars Favourite Character
🔥 – An Exclusive Whoniverse Chat With Series 14 Stills/Unit Photographer James Pardon!