It's official! Doctor Who Spin-Offs are coming down the pipeline, eventually. This follows months of speculation since the BBC's Disney+ deal announcement. Showrunner Russell T Davies has confirmed that spin-offs are on their way. Doctor Who's 60th Anniversary episodes may be months away, but the Whoniverse is clearly expanding. Right now, we're also seeing Ncuti Gatwa film his debut series. His companion, played by Millie Gibson, Ruby Sunday, has been spotted filming recently.
During an interview with GQ, Davies spoke about his return to Doctor Who. Specifically, he noted why this was the right time for him to return to the franchise. However, many will remember the previous Doctor Who Spin-offs. Under Davie's leadership, we've had Torchwood and The Sarah Jane Adventures. However, what does the next stage for Doctor Who entail? Many have been asking for multiple Doctor Who spin-offs. These range from a River Song series with Alex Kingston to Paul McGann's eighth Doctor adventures.
Doctor Who Spin-Offs Are The Next Stage
The return of Russell T Davies to Doctor Who has already seen big changes. While the 60th Anniversary is getting closer by the day, the fourteenth series production is in full swing. Additionally, new branding has been rolled out. But it looks like Davies isn't stopping there. The Whoniverse looks to be expanding to Doctor Who Spin-offs. During his interview with GQ, Davies said the following:
"So I thought – with no criticism whatsoever towards the people who were running it at the time, because they were running it within the BBC's measures – it was time for the next stage for Doctor Who. I thought the streaming platforms are ready, the spin-offs are ready; I always believed in spin-offs when I was there. I did Torchwood as a spin-off, The Sarah Jane Adventures as a spin-off."

Russell T Davies on Doctor Who Return – Via GQ
It's no lie that Doctor Who's Spin-offs declined after Davies departed Doctor Who. However, there is always the rumour about Torchwood being rebooted or relaunched. Though, with the issues surrounding that lately, who knows about the future of that show? However, many have recently suggested other characters get their own spin-off.
"Those spin-offs declined when I left, and I can see why. And I very much left after 2008, when the money became scarce. I think that's fair enough for the public service broadcaster that the money is spent on other things."

Russell T Davies on Doctor Who Return – Via GQ
Russell T Davies has big plans for Doctor Who. The recent reveal of "Whoniverse" branding on Ncuti Gatwa's Instagram has sparked fan speculation. Additionally, certain characters seem to have been set up in unique ways that additional stories could be told. Ultimately the question remains. What Doctor Who Spin-offs actually happen? Are we going back to Torchwood or breaking new ground with something new?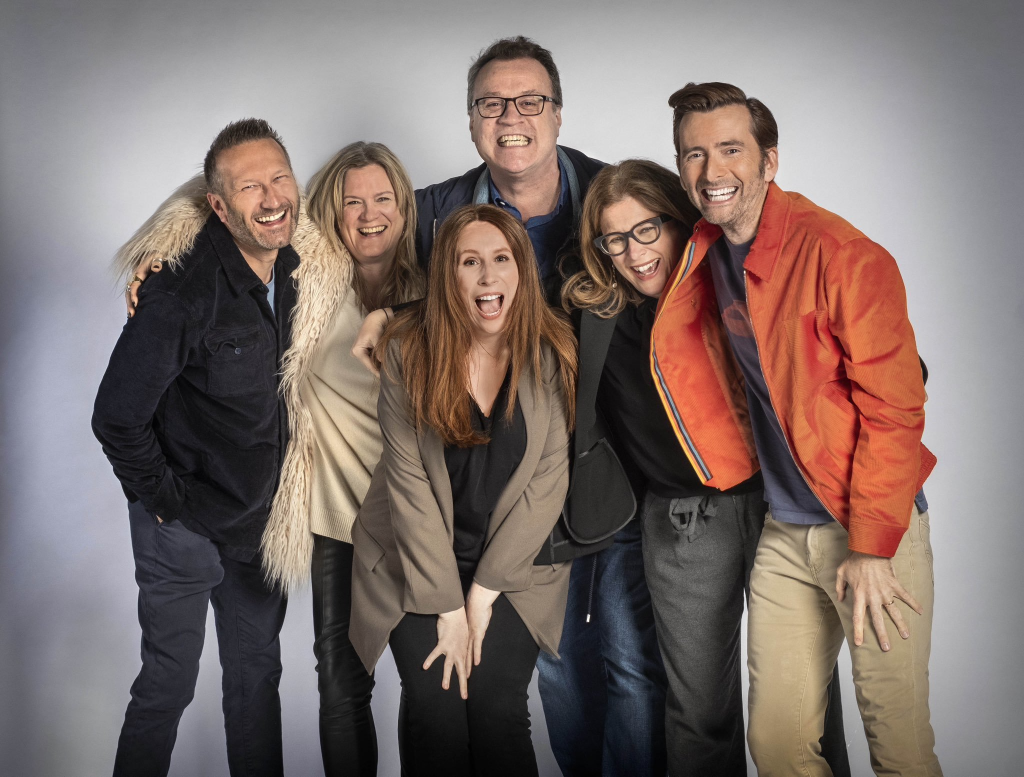 The Next Stage of Doctor Who Is Here!
Doctor Who is available to stream on BBC iPlayer. Later in 2023, Doctor Who will celebrate its 60th Anniversary via three special episodes. David Tennant returns alongside Catherine Tate for the three special. Ncuti Gatwa then takes over the Tardis with Millie Gibson's Ruby Sunday as his companion in late 2023.
---
More From Nerdgazm
🚨 – The New Doctor Who Target Novelisations For This Year!
🔥 – An Exclusive Whoniverse Chat With Blair Mowat – Going Back To Class!