Starting the new year off strong is Doctor Who. January 3rd saw Doctor Who filming in Cardiff Central. However, it was less than three weeks ago when we first saw Ncuti Gatwa out and about filming his first series. Fans knew filming was about to happen following an official announcement on December 5th 2022. Therefore, we naturally expected them to be appearing in more places. However, this week's filming in Cardiff's Capitol shopping centre was a surprise.
Although, Cardiff Central was not the only location Doctor Who appeared in this week. The production teams were spotted at Swansea Bay University Campus. However, it appears they were filming at this site for longer than Cardiff Central, which wrapped up in the evening of Tuesday 3rd. The Doctor Who Filming at Swansea University has taken many by surprise. Mainly due to the new alien creature that is on set. However, while it's unique, many compare it to a certain Ricky Gervais sketch about Doctor Who.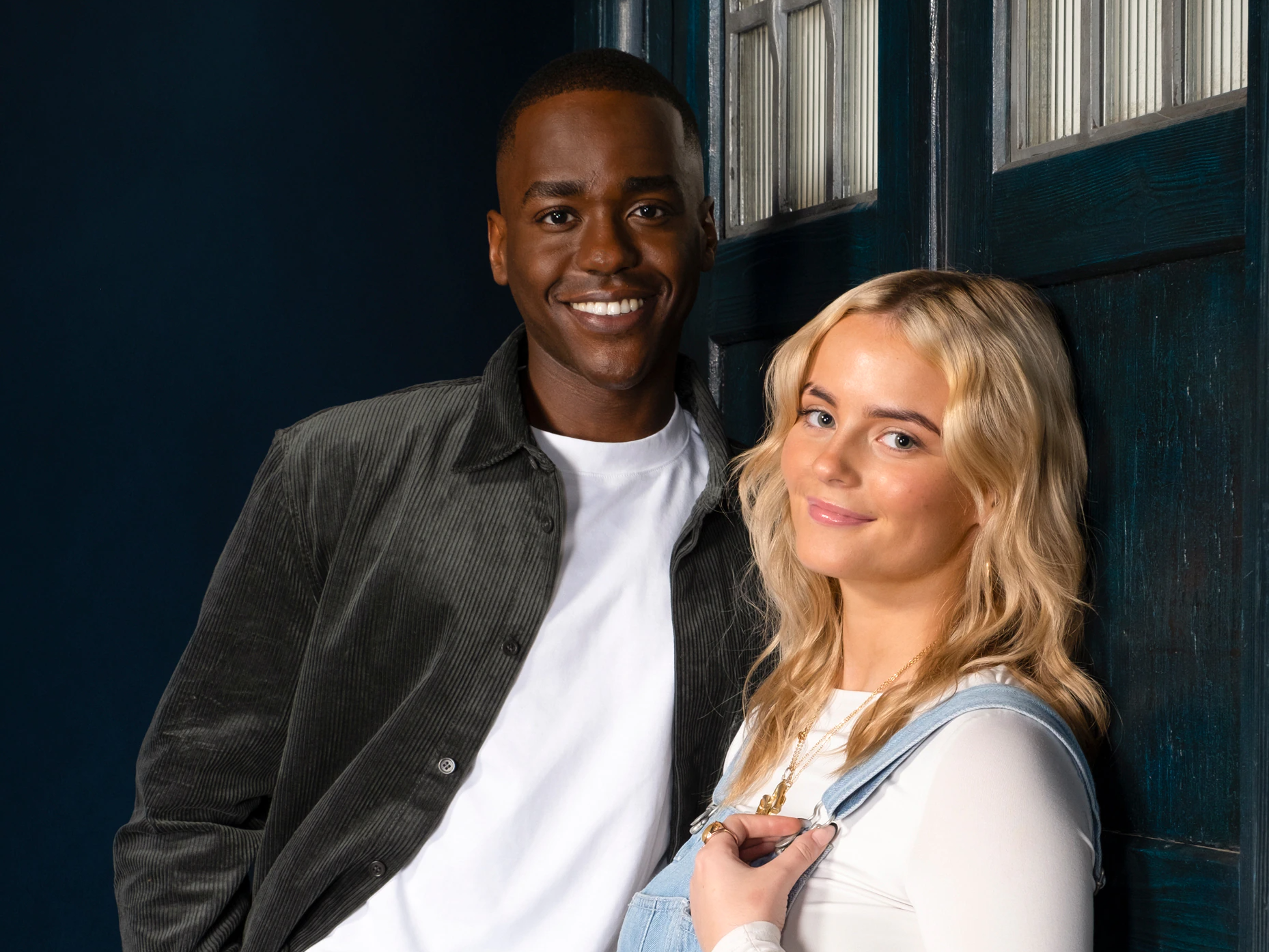 Doctor Who Filming Is Familiar With Past Series
We didn't expect Doctor Who Filming to start so soon. However, on Tuesday morning, passers-by in Cardiff City Center were surprised to see the production team in full swing. The team would appear to set up base in Cardiff's Capitol shopping centre. Additionally, they had converted a former shop into the set of a political campaign office. Our team on site also spotted many extras, all wearing the presumed political party name. "Albion" appears to be this new political party which has setup shop. You can see the pictures below.
Actor Aneurin Barnard appears to be this new politician on the posters. His character looks to be named "Roger ap Gwilliam". However, many already draw similarities to Harold Saxon (John Simm) from Doctor Who Series 3. Of course, this was actually The Master in disguise as the British Prime Minister. Therefore, would Russell T Davies repeat the same storyline? Likely not. Yet, some are drawing similarities between the branding of this Albion party and that of The Master's Valiant logo. Right now, no evidence supports this, but it's still cool to see some potential similarities.
Actress Millie Gibson was spotted on set at Cardiff's Capitol shopping centre. Millie plays Ncuti Gatwa's companion, Ruby Sunday. According to Whovians on the scene later in the night, her character might be undercover on this set and within the party itself. Therefore, it's a safe bet to presume this Doctor Who Filming is about a political party story. Additionally, viewers of the filming noted chanting of the party leader's name, who Aneurin Barnard is playing.
Swansea Bay Uni Becomes Doctor Who Filming Location
Aliens on a university campus? Sounds like an ideal Student Friday night. On a serious note, it appears the Doctor Who Filming crew have set up base here for an extended shoot. They've made heavy set alterations to the surrounding university buildings. Additionally, they've rolled out a new and interesting alien creature. New aliens in Doctor Who always get the community going. However, this giant "slug creature", as we're calling it, is an interesting concept.
Speculating for a moment. The filming at Swansea Bay Univercist appears to have redecorated campus as some futuristic high school. Set pictures have revealed new signage and updated architecture. An example of this is the signage for "Finetime" and "Diamond Plaza", which is located around the area. Additionally, there is mention of "Architect High C.C Arborath". Whovians have also spotted two young actors on set. They are likely the poor souls who first encounter the alien if we had to guess.
Official Filming Confirmation?
We know that the Doctor Who Filming crew likes to keep things quiet about what they are doing. Naturally, everyone wants to avoid spoilers. However, for those who like to see what is going on, there is nothing wrong with that. Thankfully, the latest issue of The Doctor Who Magazine has teased filming locations. Some of these locations match up with Doctor Who Filming that has taken place. As such, we can pinpoint certain teases based on the creative's comments.
Issue 586 of the Official Doctor Who Magazine revealed the crew's location recces. Thankfully, it also confirms when filming started for Doctor Who Series 14. The 5th of December 2022 saw filming officially start for a week on some "incredible sets" in the studio. The Doctor Who Filming crew finished for the Christmas break on the 17th of December. This aligns with the filming that took place at Cardiff Bay Barrage.
However, we've not got confirmation of a new director. While we knew Dylan Holes Williams would be directing Block One, it's now confirmed that Mark Tonderai will be directing Block Two of Doctor Who Filming. Tonderai is no stranger to Doctor Who. He's directed "The Ghost Monument" and "Rosa", so seeing his return is fantastic. Issue 586 of the Official Doctor Who Magazine is in stores now.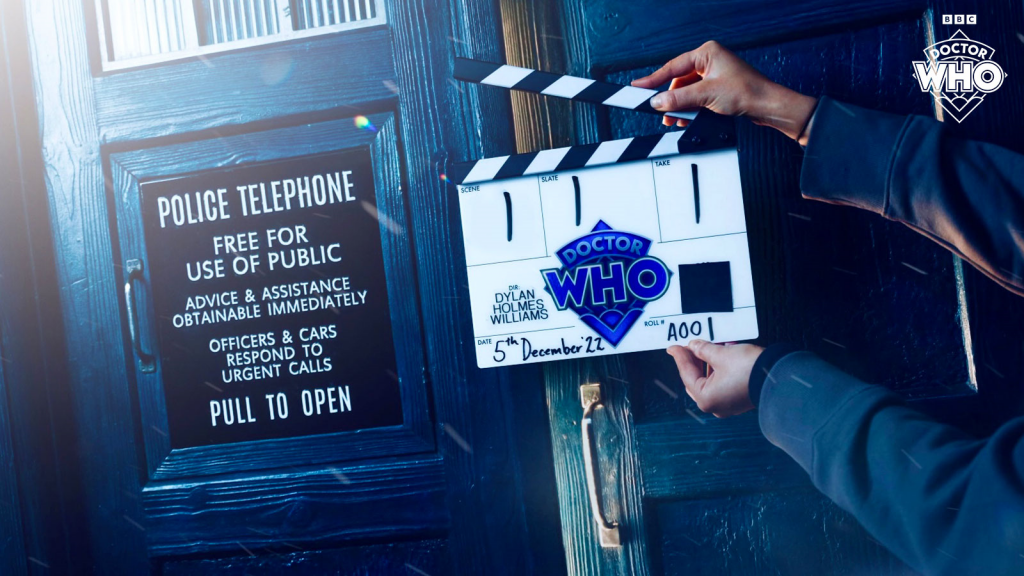 When To Watch Doctor Who
Ncuti Gatwa's first Doctor Who episode will not air for some time. However, we know that the new series's first episode will air in the festive period of 2023. This follows the Doctor Who 60th Anniversary specials, which star David Tennant as the Fourteenth Doctor. Therefore, I doubt we'll see the results of Doctor Who Filming In Cardiff's Capitol shopping centre until early 2024, when the full Series 14 rolls out.
---
More From Nerdgazm
🚨 – Everything We Know About Damon Lindelof's Star Wars Film
🔥 – HALO Series Season 2 Filming With New Cast
📝 – Star Wars: The bad Batch Season 2 Returns With Premiere Episodes