Paramount Pictures are getting ready for the release of SCREAM VI. Described as the most ruthless Ghostface yet, the feature film is releasing only in cinemas on March 8th in the United Kingdom. Ahead of the upcoming release, Paramount has shared a featurette about Ghostface. Titled "The Most Ruthless Ghostface", the cast and filmmakers share thoughts alongside clips from the film. While nothing is new here, it shows the film standing on its promises and backing them.
SCREAM VI Takes New York City
In terms of the horror genre, SCREAM VI is highly anticipated. As seen, the story heads to New York City and the Big Apple becomes a murder zone or Ghostface. One of the latest posters for the movie sees the mysterious villain lurking beneath New York's skyline. Very freaky. However, with only over a week to go, many are looking for all the details about the next chapter in this story. The official synopsis informs us of where we find our characters. They've moved away, hoping to leave behind the Ghostface killings. So they think.
In Scream VI, Melissa Barrera ("Sam Carpenter"), Jasmin Savoy Brown ("Mindy Meeks-Martin"), Mason Gooding ("Chad Meeks-Martin"), Jenna Ortega ("Tara Carpenter"), Hayden Panettiere ("Kirby Reed"), and Courteney Cox ("Gale Weathers") return to their roles in the franchise alongside Jack Champion, Henry Czerny, Liana Liberato, Dermot Mulroney, Devyn Nekoda, Tony Revolori, Josh Segarra, and Samara Weaving.
Both Matt Bettinelli-Olpin and Tyler Gillett direct Scream VI. Additionally, the feature film is written by James Vanderbilt and Guy Busick. The plot of Scream VI sees the movie takes place after the events of Scream 2022. It once again follows sisters Sam and Tara Carpenter. However, here we find them dealing with the traumatic events of the last film. New York City is the setting due to Tara going to college. However, finer details of the plot are still being kept under wraps. The film also sees the return of Gale Weathers and Kirby Reed. The latter of which hasn't been in the franchise since Scream 4.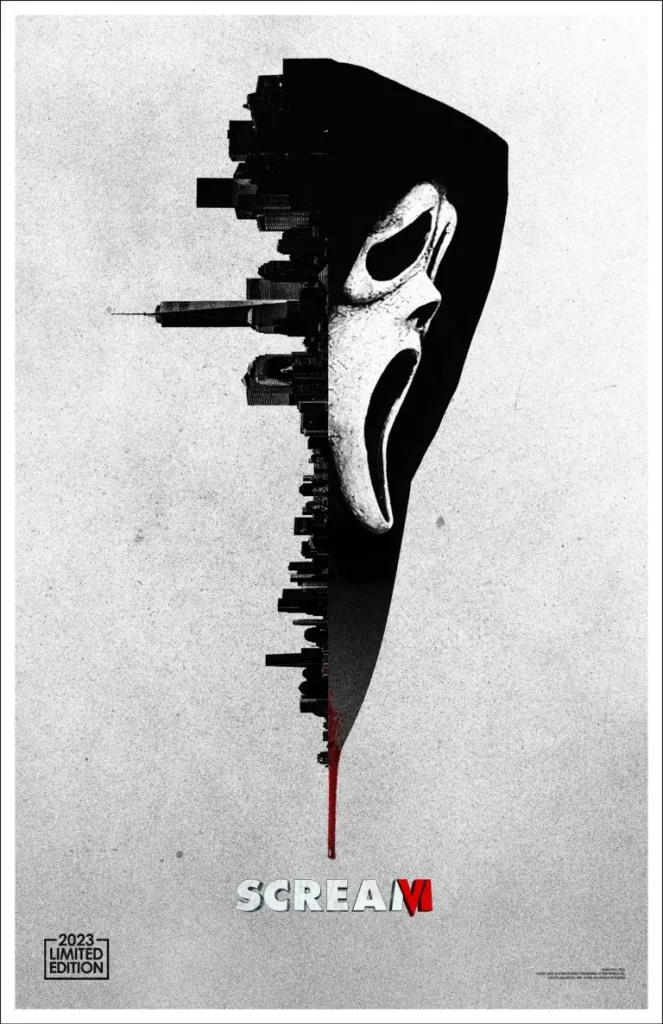 ---
More From Nerdgazm
🚨 – The new Doctor Who: The Collection release – Season 9!
🔥 – An Exclusive Whoniverse Chat With Short Trips writers, Angus Dunican & Felicia Barker!
🧾 – Upcoming Star Wars: The High Republic projects in 2023!
You can also Follow Nerdgazm on Twitter, Find us on Facebook & Check out our Instagram!