It's been a while since we've heard something HALO related. Thankfully, HALO Series Season 2 Filming has now wrapped. Series star Pablo Schreiber, who plays Master Chief, has confirmed that filming for the second season has concluded. Paramount+ officially renewed the series for season 2 in March 2022. However, filming wouldn't commence until September last year. Therefore, we've also got a long wait before the release of the second season of HALO.
Schreiber shared a post via his Instagram. While the Instagram post highlighted the people who worked on the show, HALO fans had questions about the upcoming second season. Therefore, one fan asked about HALO Series Season 2 Filming and if it was finished. Master Chief himself responded with, "It is indeed." Post-Production in the show continues, and that is a large hurdle. Therefore, don't expect the second season anytime soon.
HALO Season 2 Sees Big Changes
David Wiener takes over as series showrunner following the departure of Steven Kane. Wiener also serves as an executive producer on the series. Other producers of the second season include Steven Spielberg, Darryl Frank and Justin Falvey for Amblin Television. HALO developers, 343 Industries, did have Kiki Wolfkill, Frank O'Connor and Bonnie Ross serving as executive producers for the first season. However, the trio have since been reported as leaving the video game developer. Therefore, their future with the HALO series remains uncertain.
Additionally, HALO characters are arriving in the series. While the Paramount+ series has made a controversial decision to be different from the video-game story, it seems to want to take more from it. For example, The character of James Ackerson is set to be played by Joseph Morgan. Halo fans might recognize the name. He's from the franchise's extended universe via books and comics. Paramount's press release describes him as a "formidable intelligence operative". He'll likely be working with Margaret Parangosky (Shabana Azmi) due to his involvement with the Office of Naval Intelligence (ONI).
Fans will remember Spartan-IIIs as some of the characters from HALO: Reach. This was seen via the "Noble Team" group, of which some members were Spartan-III soldiers. Perhaps this might hint at what we're seeing in the second season. Cristina Rodlo will be playing a UNSC Marine named "Talia Perez". Not much is known about her character currently. However, she is noted as being a fresh recruit with no combat experience.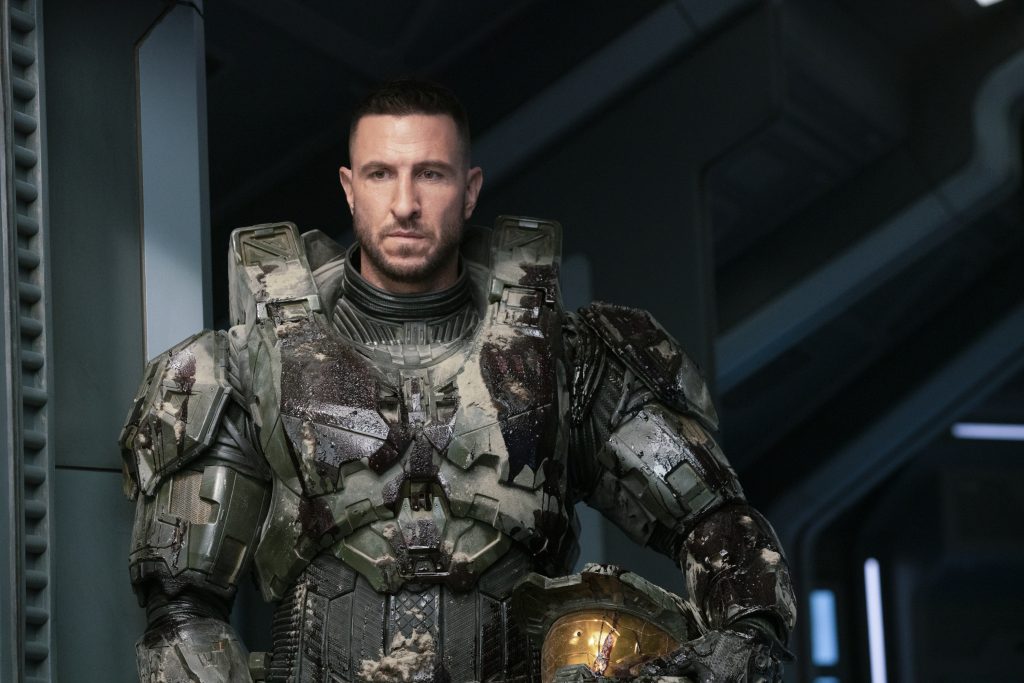 HALO Series Season 2 Filming Wraps
Little is known about what we can expect from the second season of HALO. The story will follow Master Chief and Silver Team once again. However, the consequences of the first season ending will likely follow them. For example, Doctor Catherine Halsey (Natascha McElhone) escaped the UNSC command and caused damage. Many HALO fans think this could lead to an event known as "The Fall of Reach". With James Ackerson's introduction, I would not be surprised if we see a cameo from Noble Team. Wishful thinking.
HALO The Series Season One is streaming on Paramount+.  The full first season of Halo is also available on Blu-Ray and DVD. While HALO Series Season 2 Filming has concluded, there is no confirmed release date yet.
---
More From Nerdgazm
🚨 – The new Doctor Who: The Collection release – Season 9!
🔥 – An Exclusive Whoniverse Chat With Short Trips Writers Angus Dunican & Felicia Barker!
👀 – EXCLUSIVE: Doctor Who: Redacted confirmed for a second series!
You can also Follow Nerdgazm on Twitter, Find us on Facebook & Check out our Instagram!