The One Piece Live Action adaption is nearly here! Netflix's adaptation of Eiichiro Oda's manga, One Piece, had its first fan screening in Los Angeles, and it seems not only were fans in attendance! Eiichiro Oda himself, Mangaka of One Piece was present! He wishes to "Defy 'a History of Failure'" and was present at the premiere fan screening according to The New York Times. He even gave an exclusive interview!
The series follows the adventures of the Straw Hat Pirates, as they explore the dangerous oceans, lands and beyond in search of the "One Piece", a fabled treasure that will make their captain, Monkey D. Luffy (Iñaki Godoy), "King of the Pirates". But the Navy is on their ship's tail and they are not the only crew searching for the One Piece. Armed with skills and unbreakable friendship, the Straw Hats are ready for the journey and even more ready to fight for their dreams together.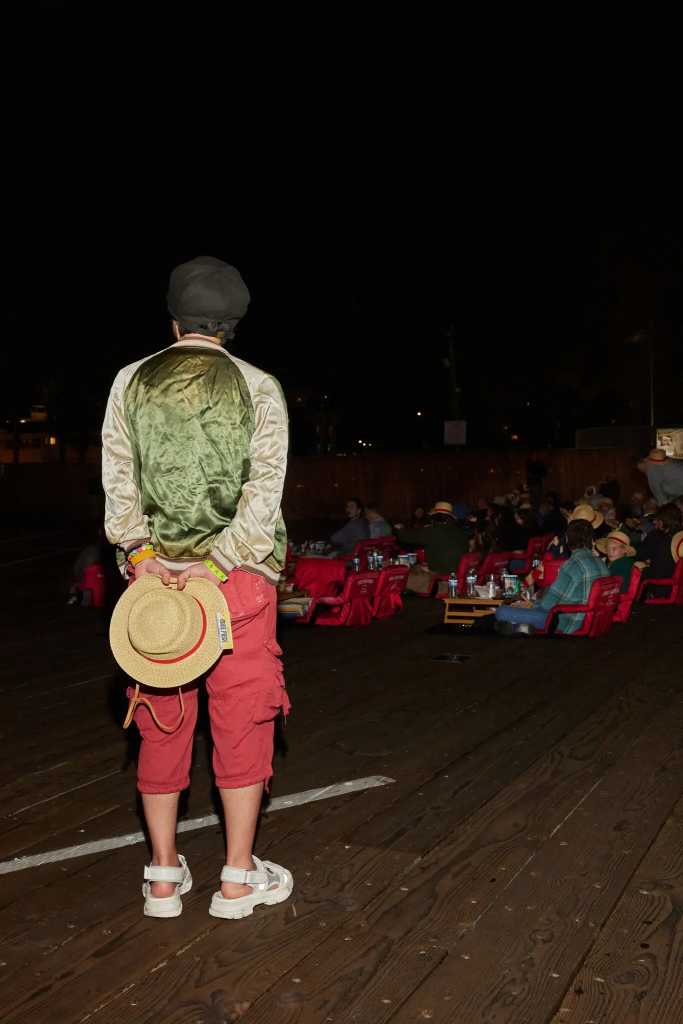 Interview
Eiichiro Oda is an extremely private person, even in promotional videos for the show appearing with his face covered. So for him to give an interview to The New York Times, speaks to his involvement in this Live Action adaption!
In this interview he not only talked about the One Piece Live Action series, but also about One Piece in general, so check it out for everything Eiichiro Oda said!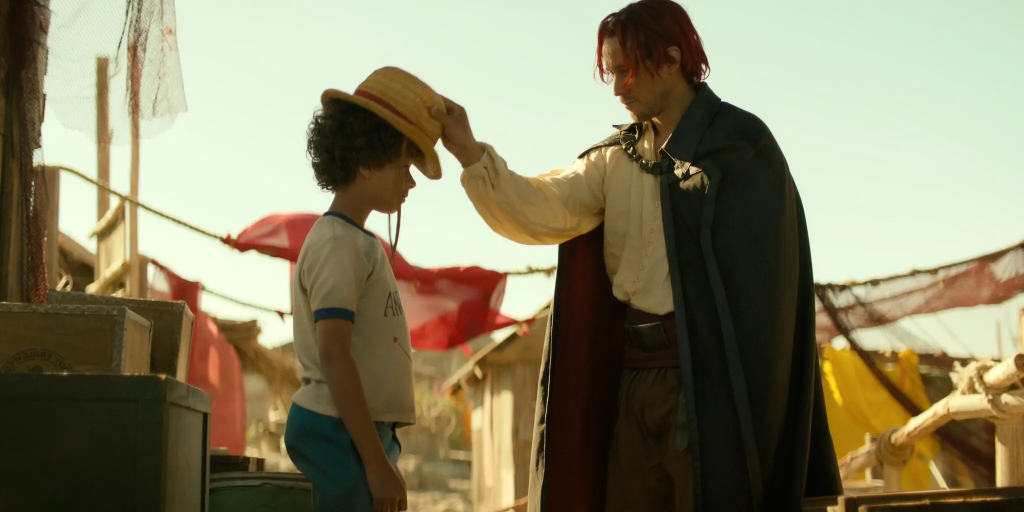 Live Action Adaptions
When asked about adapting his manga to live action, Eiichiro Oda said that: "A live-action adaptation of a manga doesn't simply re-enact the source material on a one-to-one basis: It involves really thinking about what fans love about the characters, the dynamics among them — and being faithful to those elements.". He believes that this show has done well, saying "I think we did it well, so I hope audiences will accept it."
An interesting inspiration for Eiichiro Oda to bring One Piece to live action was the 2001 hong kong sports movie "Shaolin Soccer". Saying that "it felt like a manga-esque world brought to life. I changed my mind. I realized times had changed, and there was technology available that could make a live-action "One Piece" happen."
A History of Failure
Anime fans have known for a long time that live action adaptions of their favourite animes and mangas have not always gone well. With Netflix even having recent failed attempts like "Death Note" and "Cowboy Bebop". Thankfully it looks like Eiichiro Oda was extremely hands-on with the "One Piece" Live action, saying that: "Thankfully, Netflix agreed that they wouldn't go out with the show until I agreed it was satisfactory.".
With recent interviews with directors Marc Jobst and Emma Sullivan, via ScreenRant, we know every decision went past Eiichiro Oda. "He is the source" says Marc Jobst, who directs the first two episodes of "One Piece". These first two episodes are titled "Romance Dawn" and "The man in the Strawhat"
Casting Luffy
Monkey D. Luffy is the main character of One Piece, and is a very difficult character to cast. A happy-go-lucky character who is impulsive and optimistic, which could come off as annoying in Live Action if not done well. On the topic of casting Luffy, Eiichiro Oda said "I thought the biggest challenge was going to be finding somebody to play Luffy — I didn't expect to find anyone quite like Iñaki Godoy." He adds "Iñaki was just like the person I drew; he felt absolutely natural."
In a promotional video of Iñaki meeting Oda, he was met with Oda shouting his name and embracing him in a hug! In the video he would say the reason he chose Iñaki, was that he made him laugh during his audition. He would go on to say "I'm so grateful that you were born to be just like Luffy.".
Conclusion!
Overall, it seems Eiichiro Oda himself wants this show to exceed. In a recent promotional video for the show, where Iñaki Godoy met Eiichiro Oda, he explained his reasoning. A Live Action adaptation was not possible when One Piece started. However with advances in Visual effects and CGI, he has taken the plunge. Read the rest of the interview over at The New York Times.
One Piece is an upcoming fantasy adventure streaming television series developed by Matt Owens and Steven Maeda for Netflix. The series is a live action adaptation of the ongoing 1997 manga series of the same name by Eiichiro Oda. The series features an ensemble cast including Iñaki Godoy, Mackenyu, Emily Rudd, Jacob Romero Gibson, and Taz Skylar.
One Piece releases all 8 episodes of Season 1 on Netflix on August 31.
More From Nerdgazm
🚨 – The new Doctor Who: The Collection release – Season 9!
🔥 – An Exclusive Whoniverse Chat With Short Trips Writers Angus Dunican & Felicia Barker!
👀 – EXCLUSIVE: Doctor Who: Redacted confirmed for a second series!
You can also Follow Nerdgazm on Twitter, Find us on Facebook & Check out our Instagram!