The last ten years have seen a lot of science fiction. Star Trek is back with Paramount+, Disney and Lucasfilm are pumping out Star Wars, and there is even talk of more Battlestar Galactica. Sadly, Stargate has seen no movement as of late. However, it seems a New Stargate Series could be on its way in the near future. Former Stargate Executive Producer Joseph Mallozzi has stated that Amazon, who now owns the rights to Stargate, are "definitely" planning a new series.
Of course, many will remember when the Stargate franchise was briefly revived in 2017. This was the short-lived "Stargate Origins" prequel web series. Sadly, that did not live up to fan expectations. Additionally, the Stargate Command online fan hub was eventually shut down. However, in March 2022, Amazon closed their acquisition of MGM for $8.45 billion. Therefore, the future of the Stargate franchise lies with Amazon for now. Since December 2022, it has been reported that Amazon Studios plans to " reboot" the Stargate franchise.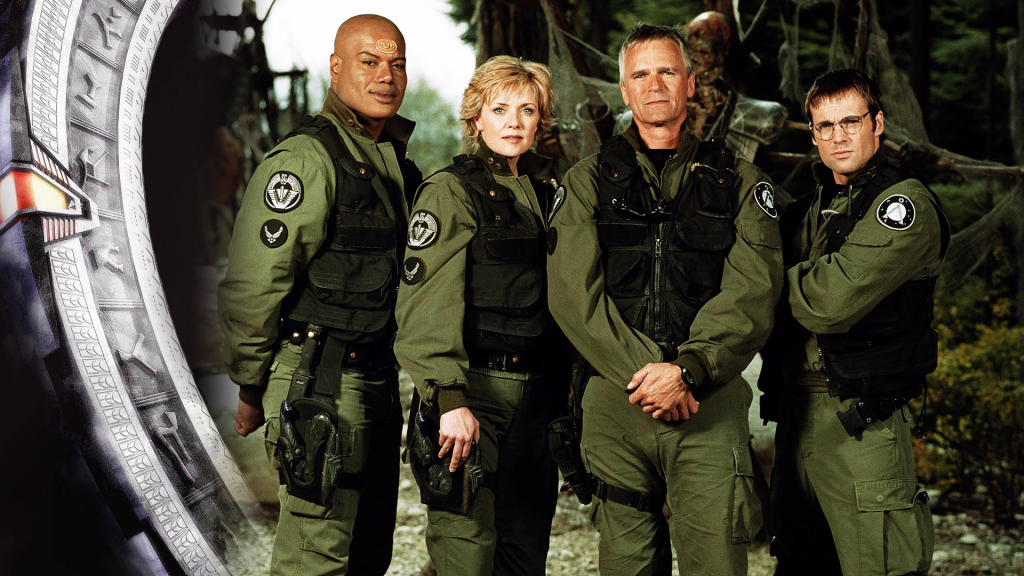 Stargate's Return, Without The OG's
When asked about a New Stargate Series on Twitter, Joseph Mallozzi confirmed that Amazon is "definitely" planning a new series. However, when asked again, he clarified that he and other original writers and showrunners were not on board for this project at this time. It's worth noting that Amazon and MGM have not confirmed anything is currently in the works. All of this comes via reports from those close to the original productions of the Stargate franchise before the Amazon acquisition. Stargate SG-1 co-creator, Brad Wright, has also confirmed he would not be involved.
Wright was spearheading a new series concept for some time. However, in November 2022, he announced that his New Stargate Series revival project was dead following the sale of MGM to Amazon. Originally, Brad Wright's revival project would have been a franchise continuation rather than a reboot. Additionally, it would have seen storylines that involved characters from shows such as SG-1 and Stargate: Atlantis. The characters of Daniel Jackson, Samantha Carter and Jack O'Neill had been written for. Wright hoped Michael Shanks, Amanda Tapping and Ben Browder would return.
Now with the revival project likely dead and Amazon potentially developing their own New Stargate Series, the likelihood of these characters returning is slim. It's a shame. I'll elaborate on this further in a moment. Wright has confirmed that he has not spoken to anyone at Amazon since last year. He thinks that Amazon is likely looking to reboot the franchise, and his idea was not to do that.
New Stargate Is Official?
Deadline exclusively reported in April of this year that Amazon is working on a new Stargate series. This was alongside Amazon searching through MGM's content library. Additional titles included Robocop, Legally Blonde, Fame, Barbershop and The Magnificent Seven. Deadline reported that Amazon has plans for both film and TV instalments of Stargate, with a new movie likely going first. At the time of writing, Amazon has not yet announced or confirmed the original report by Deadline.
Recent rumours have suggested that Amanda Tapping could lead a new Stargate series. Modern media, such as Star Trek: Picard and The Mandalorian, have seen success by using established legacy characters to launch new stories. For example, Sir Patrick Stewart reunited with the Star Trek: The Next Generation cast for the third and final season of Paramount+'s Star Trek: Picard series. BBC Studios have also returned David Tennant to play Doctor Who again. Using legacy characters is a good tactical move to bring in new and returning viewers.
Colonel Samantha Carter has been the main character of Stargate since the start of SG-1. After claiming the ranks and appearing in both spin-off series, she could be in place to lead Amazon's new series. A recent rumour has suggested that Tapping could play "General Samantha Carter" and be in charge of a new Stargate team. Stargate SG-1 had the character of Major General George S Hammond (Don Davis), who was in charge of the Stargate Command operations. Carter would be an excellent choice. However, this rumour is currently unconfirmed.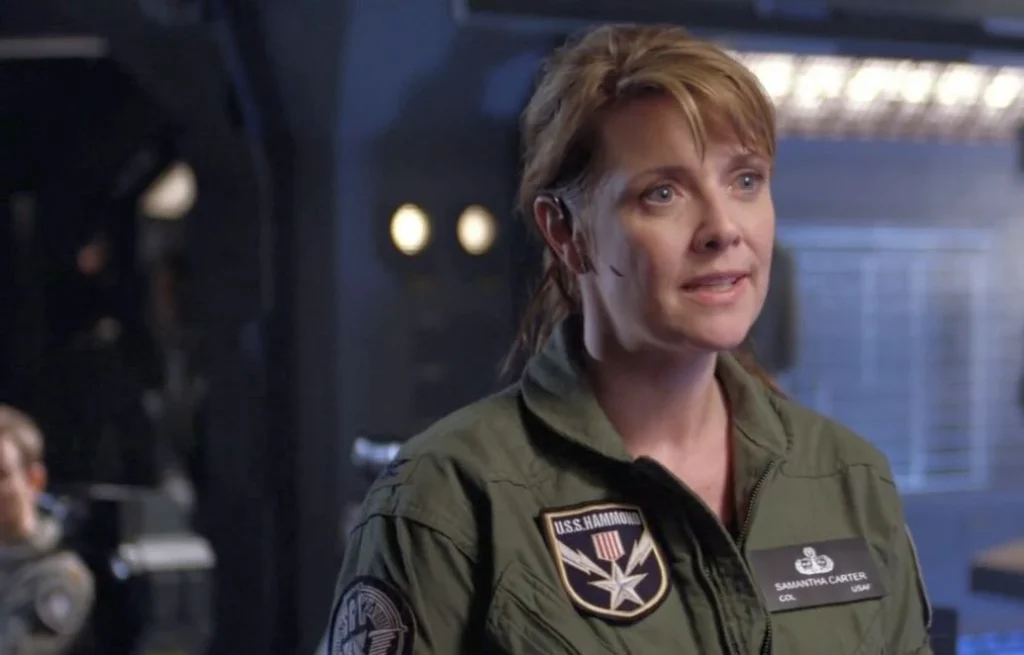 A New Stargate Series Should Not Be a Reboot
Sometimes reboots can work. Battlestar Galactica's 2004 "Re-imagined" series is a prime example of doing this well. However, a New Stargate Series should not be a reboot. As Brad Wright's original project stemmed, it's better to thread the needle within the old canon rather than burn it all away. The original idea would have also answered questions related to Stargate: Atlantis and Stargate: Universe. Something fans of the franchise have been wanting since the ending of all the shows well over a decade ago.
Sadly, with the Writers Guild of America Strike and now the Screen Actors Guild strike, the announcement of a New Stargate Series might be delayed for some time. Hopefully, the idea of a New Stargate Series will make it off the whiteboard and into production eventually. Only time will tell.
---
More From Nerdgazm
🚨 – The new Doctor Who: The Collection release – Season 9!
🔥 – An Exclusive Whoniverse Chat With Short Trips Writers Angus Dunican & Felicia Barker!
👀 – EXCLUSIVE: Doctor Who: Redacted confirmed for a second series!
You can also Follow Nerdgazm on Twitter, Find us on Facebook & Check out our Instagram!