While we've not had the second season of Star Trek: Strange New Worlds, no time is being wasted. In light of Paramount about to do cost saving on streaming plans, they seem happy with the Captain Pike series. Strange New Worlds Season 3 is currently scheduled for filming. However, no official announcement has confirmed the season renewal. Likely this is being left for an upcoming event for Paramount+. The third and final season of Star Trek: Picard is airing on Paramont+. Therefore, the second season of Anson Mount's show likely due very soon.
Multiple independent outlets have confirmed Season 3's existence in the past month. This is due to the upcoming filming schedule for the Star Trek series. MoviesR has revealed that filming will begin on May 2nd 2023. Therefore, cameras will roll for around five months until the production wrap on September 28th 2023. Additionally, filming will return to Ontario Canada, where the series has been filmed so far. However, regarding an air date, Strange New Worlds Season 3 will likely land in 2024.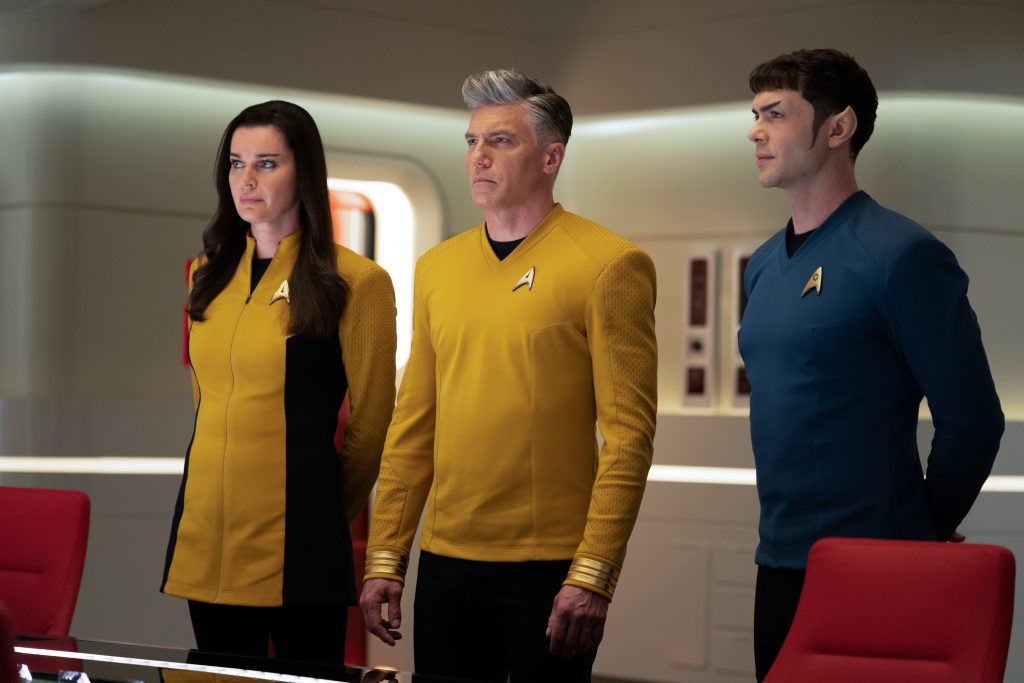 The Road Ahead For Strange New Worlds
Paramount+ has not confirmed an air date for Star Trek: Strange New Worlds Season 2. However, with Star Trek: Picard due to end in the next seven weeks, there is likely an announcement due very soon. The ten-episode-long second season is in the final stages of post-production after wrapping filming in the summer of 2022. Eagle eyes Trekkies will remember actor Paul Wesley being spotted filming. However, this opens the door for more reveals. What else might we see with Strange New Worlds Season 3, due to commence in the coming months?
Executive Producer and CO-Showrunner, Akiva Goldsman recently confirmed what we knew. During a talk at M.I.T Media Lab last week, Goldsman confirmed that Strange New Worlds Season 3 would start filming soon. He also stated that an announcement about the second season's air date is due very soon. Therefore, Star Trek fans should soon see news about Captain Pike's adventures. You can see Goldsman speaking below.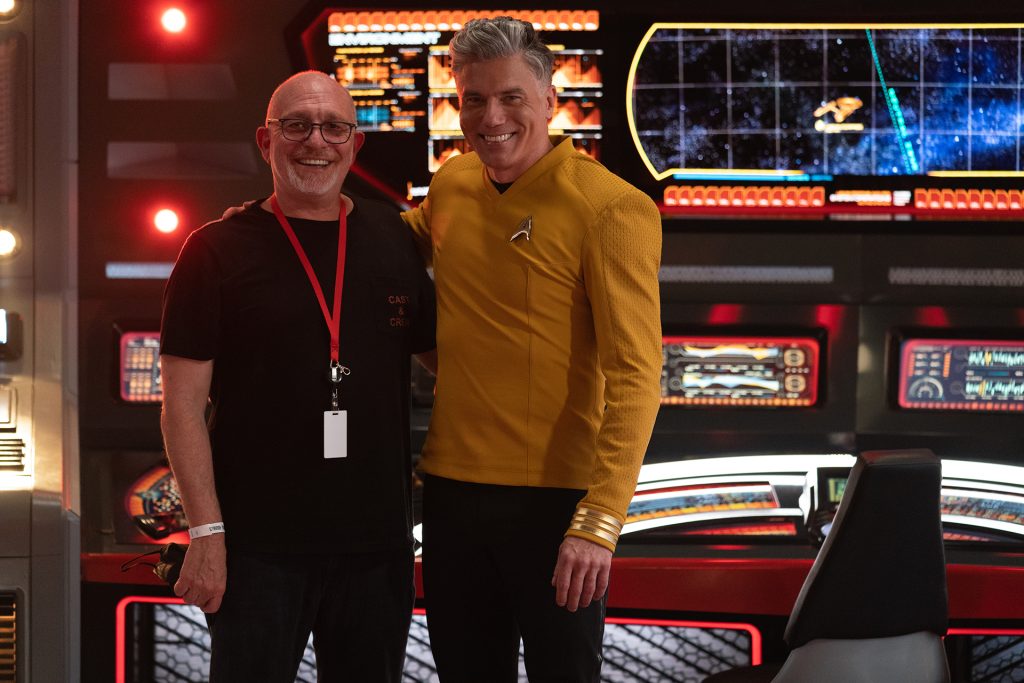 Strange New Worlds Season 3 is also listed in both the Writers Guild of America and the Directors Guild of Canada. Therefore, adding more weight to the third season is a go. Therefore, even without Paramount's official announcement, fans can be confident that the USS Enterprise has more adventures on its way. However, what we should expect from the third season is currently unknown.
Strange New Worlds Season 3 Is Coming
While we wait for the official Strange New Worlds Season 3 confirmation, we've got plenty of Captain Pike to work with. With Akiva Goldsman confirming that a second season announcement is due any day now, it won't be long before we learn more. Paramount+ actually has a Star Trek event coming up this week. On Friday, March 24th, Doctor Erin Macdonald will host a Star Trek Trivia Night. This is to celebrate the home media release of Strange New Worlds Season One. Perhaps we can speculate that an announcement will take place there. Especially as "special guests" are coming along.
Star Trek: Strange New Worlds Season One is now streaming on Paramount+. The second season of the Captain Pike series is due to air in 2023.
---
More From Nerdgazm
🚨 – The new Doctor Who: The Collection release – Season 9!
🔥 – An Exclusive Whoniverse Chat With Short Trips writers Angus Dunican & Felicia Barker!
👀 – EXCLUSIVE: Doctor Who: Redacted confirmed for a second series!
You can also Follow Nerdgazm on Twitter, Find us on Facebook & Check out our Instagram!