Michelle Yeoh has just won an Oscar Academy Award for Everything Everywhere All at Once. Well, actually, she won seven awards in total last night, including Best Picture and Original Screenplay. However, for many Star Trek fans, it was not long ago that Yeoh was in Star Trek: Discovery. With Yeoh's rapid rise to evermore success in the last few years, one question remains on our minds. Will Paramount be able to make Star Trek: Section 31 happen?
Originally announced in January 2019, Star Trek: Section 31 will be a live-action spin-off series from Star Trek: Discovery. It will supposedly focus on Michelle Yeoh's mirror universe Phillipa Georgiou. However, given this was over four years ago, the series' future looks bleak. While Star Trek executives have commented on the future, there is no behind-the-scenes progress.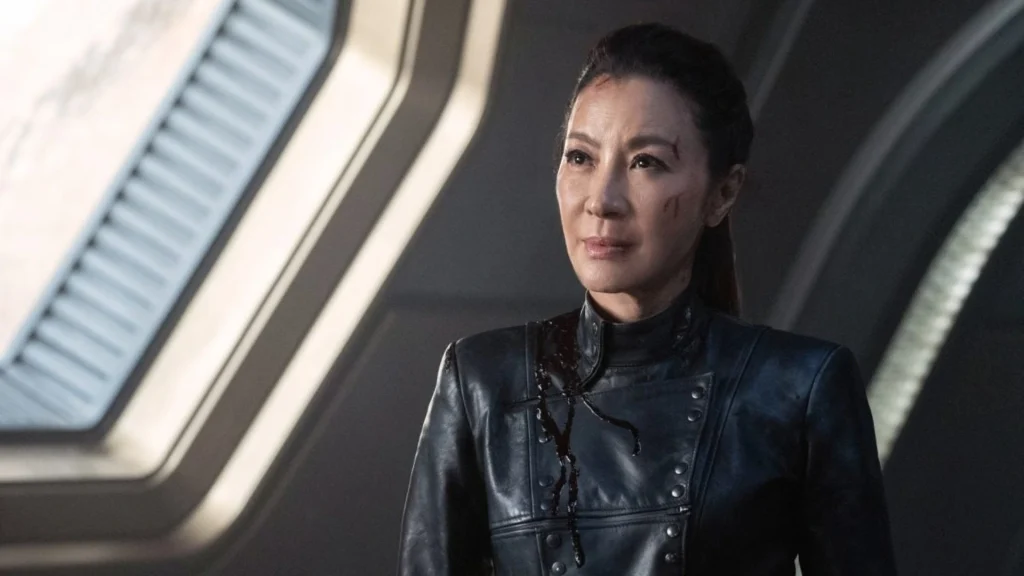 A Hopeful Future For Star Trek: Section 31
With Michelle Yeoh's schedule filling up, it's obvious that locking her down for a TV show is hard. She's had the hit movie Everything Everywhere All at Once, appeared in Shang-Chi and the Legend of Ten Rings and led the Netflix series The Witcher: Blood Origin. However, Paramount remain confident that her Star Trek: Section 31 series is still in development. Therefore, is the future hopeful for this spin-off series?
Speaking at January's Television Critics Association press tour event, Tanya Giles, chief Programming Officer at Paramount, commented on the series. She mentioned there have been "conversations" about the Star Trek: Section 31 series, affirming "it's still in development". Alex Kurtzman, the current "Head of Star Trek", has also remained hopeful the series will make it to air. In a May 2022 interview, he said that Yeoh's Section 31 series was one of two new Star Trek series they are focusing on. The other is a Starfleet Academy series.
If eventually made, Star Trek: Section 31 would join the current roster of the Star Trek Universe. However, it would be a new live-action series. Paramount+ recently confirmed that its debut live-action series, Star Trek: Discovery, would end with its fifth season in 2024. Additionally, Star Trek: Picard is due to end with its third and final season, which is airing right now. Therefore, this leaves Star Trek: Strange New Worlds as the only live-action show with a future.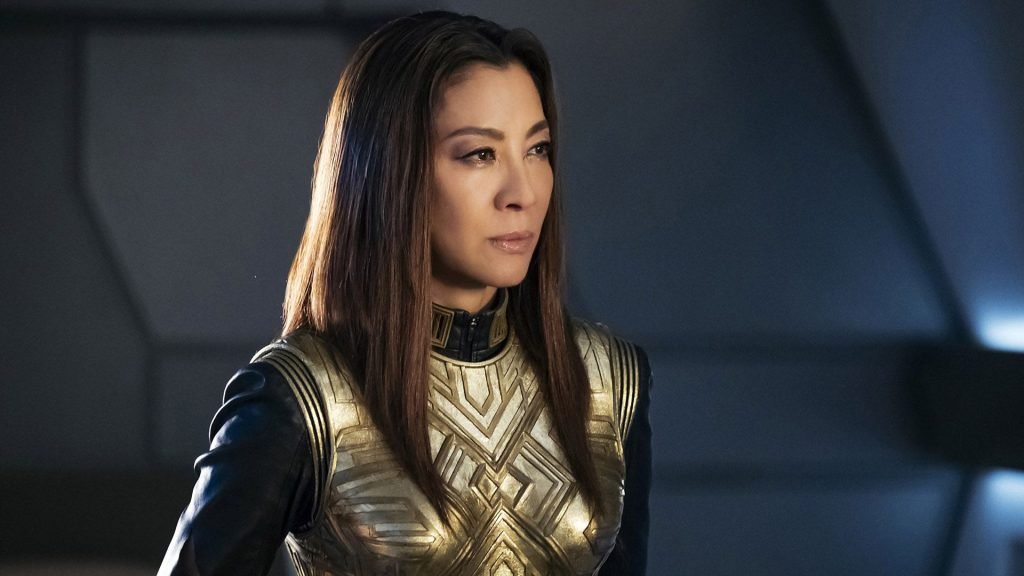 Star Trek: Section 31 On The Big Screen?
Our sister site, Trek Central, reported in April 2022 that Star Trek: Section 31 could be on the big screen in future. Speaking on his podcast, The Shuttlepod Show, Star Trek actor Dominic Keating dropped an interesting detail the series. It looks like it could be a Section 31 Star Trek movie. Keating starred in Star Trek: Enterprise as Lieutenant Malcolm Reed. It was revealed on Enterprise that Reed was involved with a Section 31 organization before it became what we would see in Discovery Season 2.
During a podcast episode released on April 10th, 2022, Keating stated, "I think I heard on the grapevine… yes, it's going to be a film". He commented during a conversation with co-host and co-Enterprise star Connor Trinneer. Heavy.com also recently interviewed Keating, where the topic was brought up again. During that interview, the actor mentioned he was aware of Section 31 initially, but his name had not been mentioned. He elaborated in the interview that he didn't want to say too much, as sources are likely under NDAs. However, he added that he believes the show has become a movie.
It makes sense if a Section 31 Star Trek movie is in the works. It seems that locking Michelle Yeoh down to shoot a series will be hard for Paramount right now. The actress is super busy with tons of projects. Additionally, a movie could also work very well as a pilot. Essentially if the movie is successful and there is an audience for the show, they could spin a series out of it.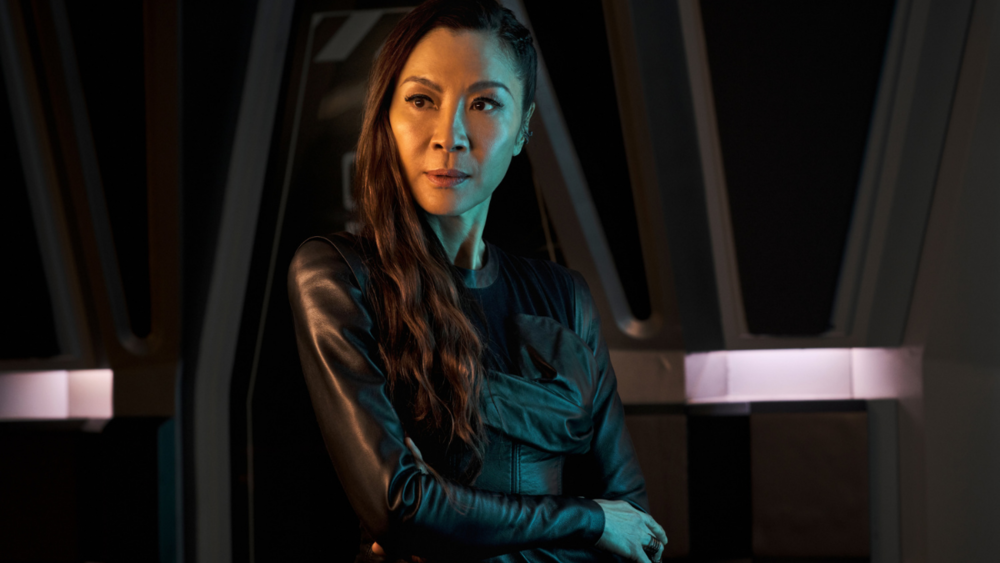 Beaming Up Star Trek: Section 31
While Paramount remains hopeful, it's not the first time they have commented on the status of Star Trek: Section 31. Nicole Clemens, Paramount's Original Scripted Series President, commented in February 2022. During the TCA Winter Tour, she said, "We are still in development on Section 31". What is interesting to us is she does not refer to Section 31 as a series. It's wise to take it with a grain of salt when judging if she means anything else by this.
Meanwhile, Michelle Yeoh has a busy year ahead of her. She is due to be filming Wicked: Part One, additionally working on the upcoming Avatar films by James Cameron. The Star Trek: Universe continues with Sir Patrick Stewart's Star Trek: Picard series. It's airing right now and features the cast of Star Trek: The Next Generation returning to their legendary roles. You can stream the Star Trek Universe on Paramount+.
---
More From Nerdgazm
🚨 – The new Doctor Who: The Collection release – Season 9!
🔥 – An Exclusive Whoniverse Chat With Short Trips writers, Angus Dunican & Felicia Barker!
🧾 – Upcoming Star Wars: The High Republic projects in 2023!
You can also Follow Nerdgazm on Twitter, Find us on Facebook & Check out our Instagram!