Many are rightfully excited with The Mandalorian Season 3 arriving on March 1st. It seems ages since we last saw Din Djarin (Pedro Pascal) and Grogu together. However, the continuation of the storyline for The Mandalorian is gripped by one of its original characters. The Mandalorian's Cara Dune has always been discussed since Lucasfilm essentially dismissed Gina Carano. However, producers of the hit Disnery+ series have spoken publicly about what this means for her character going forward.
In an exclusive interview with Deadline, Executive Producers Rick Famuyiwa and Dave Filoni shed light on the circumstances surrounding Cara Dune. Of course, we last saw the character in Season 2 of The Mandalorian. The strike team had just seized Moff Gideon's (Giancarlo Esposito) cruiser and rescued Grogu before being rescued by Luke Skywalker (Mark Hamill). However, with Carano being let go by Lucasfilm and Season 3 of The Mandalorian filming without her, fans naturally had questions about her character's future. While previously, there was no comment on the matter, now there is.
Why Gina Carano Is Gone
The Mandalorian's Cara Dune is gone for some clear reasons. It would seem. While the character will still exist, Lucasfilm and Disney have made it clear they no longer wish to work with Gina Carano. This followed the actress's controversial statements about Jews, Nazi Germany, and the United States divided political climate in February 2021. It followed the second season of The Mandalorian. Lucasfilm released a statement stating that "Gina Carano is not currently employed by Lucasfilm". Additionally, they confirmed there were "no plans for her to be in the future".
Lucasfilm also made clear its stance on her comments. The PR statement released called them "abhorrent and unacceptable". Additionally, Carano was fired by her acting agency, UTA, at the time. With Lucasfilm's statement, Hasbro halted all the manufacturing of the "Cara Dune action figures". Carano has called Lucasfilm's actions "double standards". Comparing an issue with her former Mandalorian star, Pedro Pascal. Additionally, the actress has claimed that she is not the only one to have "been bullied by this company".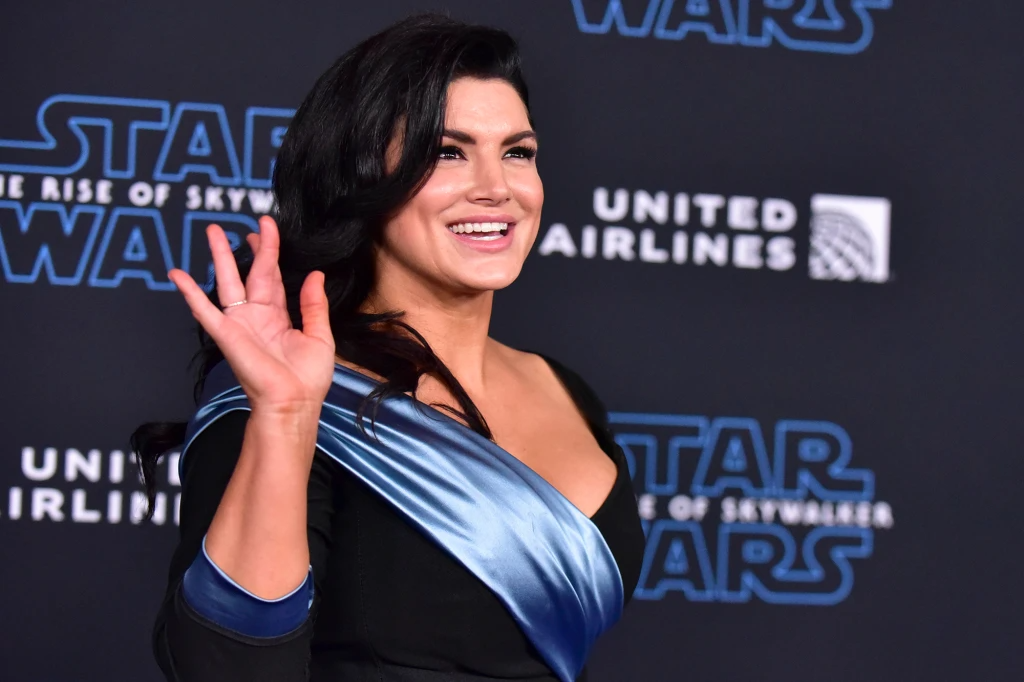 The Mandalorian's Cara Dune Is Still Around, Somewhere I Guess?
As one might expect, The Mandalorian's Cara Dune was on the minds of the writer's room. However, Rick Famuyiwa explained to Deadline how this played out.
"Cara was a big part and continues as a character to be part of the world. It had to be addressed in the creative and [Jon Favreau] took the time to think about that," Famuyiwa said. "It was something that was discussed as we knew it was going to have impact on the show, but at the same time, what has been at the heart of the show are the two characters — Din Djarin and Grogu — so ultimately it felt like a servicing of that, and around the Mandalorians."

Rick Famuyiwa via Deadline
Rather than killing off the character, it seems the creatives are taking her down another route. Ultimately it's a smart choice. It also saves them a headache as well. Many social media users have taken to the likes of Twitter to share memes about the supposed fate of the character. However, it looks like The Mandalorian's Cara Dune won't be showing up anywhere in the future. EP Dave Filoni expanded upon this.
"It's a big galaxy and we have many characters in it — many characters are fighting for their screen time. We'll just have to see as the season unfolds what the adventures are, but it's a great character, someone who was vital to Din Djarin's beginnings; we'll see if he has evolved beyond that."

Dave Filoni via Deadline
A New Fate For Cara Dune
The Mandalorian's Season 3 Premiere, "The Apostate", confirms where Cara Dune has gone. We, as viewers, are informed that Dune has gone to serve in the New Republic special forces. As such, this removes her from the location of Nevarro. Which is where part of Chapter 17's story takes place. Additionally, you have to wonder if this might have been the plan. Lucasfilm did once announce a "Rangers of the New Repblic" series. However, that has since been absorbed into The Mandalorian's storyline, according to executives.
While "#FireGinaCarano" may have trended following her 2021 statements, some fans wanted the character to return. However, Dave Filoni did comment on this. First, remarking, "It's a great character", before expanding on the question.
"I get requests across the board for all types of characters," he said. "I've been with Star Wars, it's coming on 20 years. It's a great galaxy. The hardest thing is finding time and space for everyone out there. George [Lucas] use to talk about when he was making the prequels, he had so many great characters and they all wanted screen time. How do you do it when your job is to tell the story of Anakin Skywalker? I relate to that."

Dave Filoni via Deadline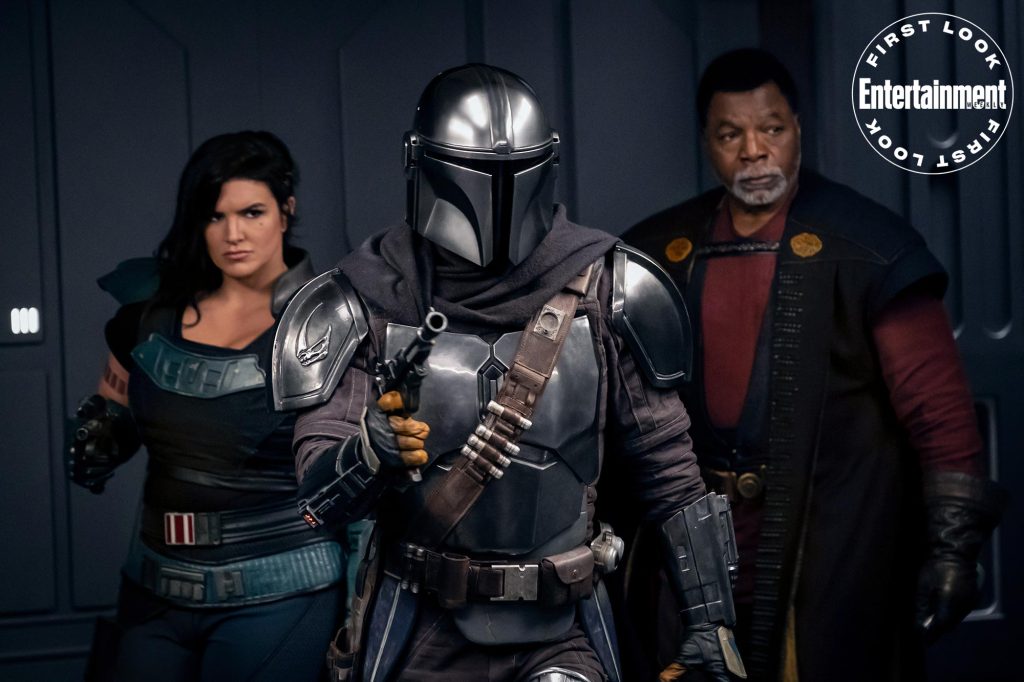 Season 3 Of The Mandalorian Is Here
Pedro Pascal returns from The Last of Us to the Galaxy Far, Far away on March 1st. The Mandalorian Season 3 airs on Disney+ and will stream for eight weeks commencing March 1st. The journeys of the Mandalorian through the Star Wars galaxy continue. Once a lone bounty hunter, Din Djarin has reunited with Grogu. Meanwhile, the New Republic struggles to lead the galaxy away from its dark history. The Mandalorian will cross paths with old allies and make new enemies as he and Grogu continue their journey together.
---
More From Nerdgazm
🚨 – The new Doctor Who: The Collection release – Season 9!
🔥 – An Exclusive Whoniverse Chat With Short Trips writers, Angus Dunican & Felicia Barker!
🧾 – Upcoming Star Wars: The High Republic projects in 2023!
You can also Follow Nerdgazm on Twitter, Find us on Facebook & Check out our Instagram!