Doctor Who Series 14 filming has been back in full swing this past week. Ncuti Gatwa, Millie Gibson and Jinkx Monsoon first took to Newport to film. However, Wednesday the 26th of April 2023 saw the Tardis team return to Clifton, Bristol, for Doctor Who Christmas Filming. This follows filming in Bristol earlier this year for Doctor Who's upcoming series 14. Ncuti Gatwa was spotted on set, alongside Anita Dobson, among Christmas decorations.
It is presumed that filming is taking place for a festive special of Doctor Who, given both Ncuti's outfit and the Christmas set decorations. Nerdgazm's Tardis Central team was on location alongside fellow Whovians. Filming in Clifton took place between 7 AM and 7 PM. Additionally, Ncuti could be spotted imitating the actions of holding a Sonic screwdriver. The handy gadget has been with many different iterations of The Doctor. However, we've not seen a proper reveal of the 15th Doctor's trusted gadget.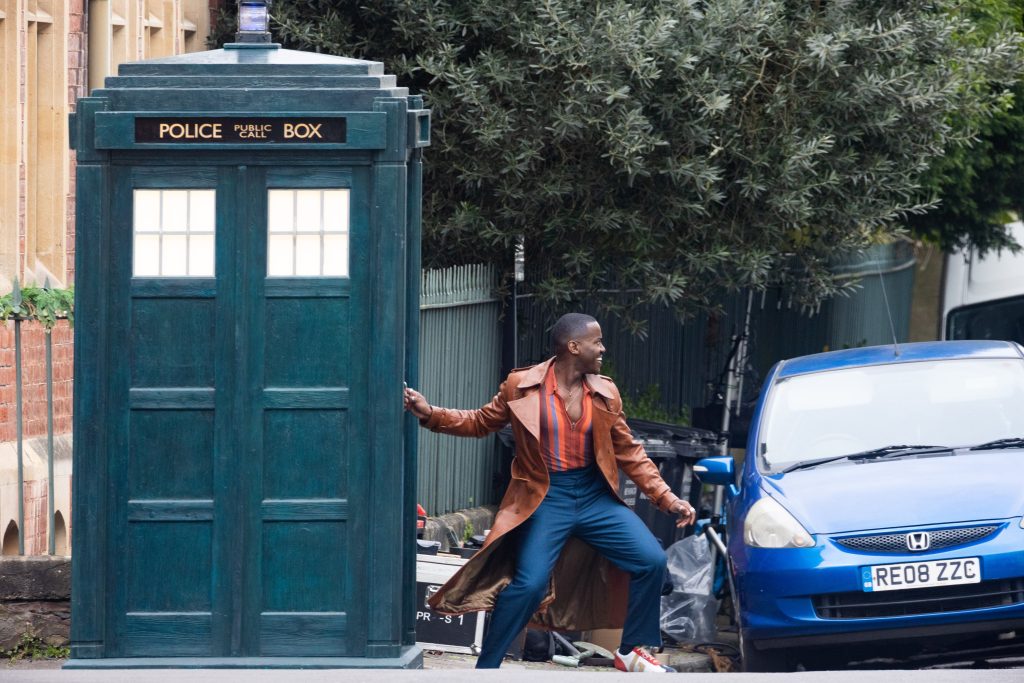 Doctor Who Christmas Filming For a Festive Special?
A Christmas Special for Doctor Who has not been officially confirmed yet. The BBC has stated that Ncuti Gatwa will take over the Tardis during his first episode, which will air over the festive period. While this does not confirm a Christmas Day special for Doctor Who, it suggests one. Regardless, Doctor Who Christmas Filming indicates that this is likely one of Ncuti Gatwa's first episodes, given the festive decorations.
Actress Anita Dobson was also spotted on set for Doctor Who Christmas Filming. She was first confirmed back in January of this year. However, the actress has since let slip details about her character. Dobson says she will play companion Ruby Sunday's (Millie Gibson) next-door neighbour. She also revealed her character's name as "Mrs Flood". Additionally, Dobson was announced as a new character alongside Michelle Greenidge. Fans think Greenidge will play Rubt Sunday's mother in the upcoming fourteenth series of Doctor Who.
Gatwa's outfit featured an orange zip-up top and blue trousers. A look he has sported on previous location shoots earlier this year. The incoming doctor outfitted his new style with a gold pendant while sporting a well-groomed moustache to complete the new costume. Additional filming seems to have taken place at Clifton College in Bristol. According to observers, Millie Gibson's stand-in actress was present. There is no information on what scenes were filmed, as it appears to be an indoor shoot.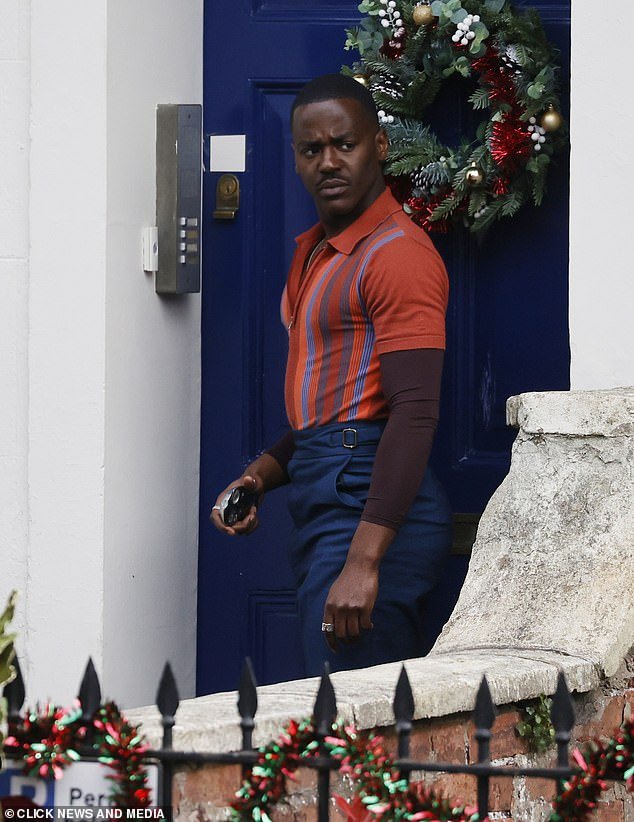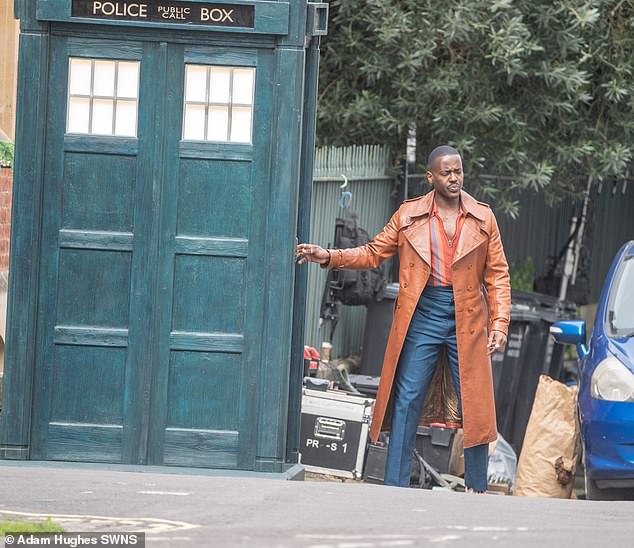 More Doctor Who Filming Soon?
The Doctor Who Christmas Filming has not given any plot details away. This looks to be the home of companion Ruby Sunday. However, until we learn more, then the story is unknown. Doctor Who Series 14 filming is set to continue with rumoured shoots in Cardiff in the coming weeks. Follow Nerdgazm and Tardis Central to learn more about the upcoming Doctor Who filming.
Doctor Who will air in November 2023 with three special episodes as the show's 60th Anniversary headliner event. David Tennant returns as the 14th Doctor alongside Catherine Tate as Donna Noble. Ncuti Gatwa's first episode as the Fifteenth Doctor will air over the festive period, while his series 14 will debut in 2024 with Millie Gibson. Other new cast members include Heartstopper star Yasmin Finney and Neil Patrick Harris. Both characters are being kept under wraps for the moment.
---
More From Nerdgazm
🚨 – The new Doctor Who: The Collection release – Season 9!
🔥 – An Exclusive Whoniverse Chat With Short Trips Writers Angus Dunican & Felicia Barker!
👀 – EXCLUSIVE: Doctor Who: Redacted confirmed for a second series!
You can also Follow Nerdgazm on Twitter, Find us on Facebook & Check out our Instagram!