It's official, Doctor Who Series 14 Filming resumed this week. Incoming fifteenth Doctor, Ncuti Gatwa, has been spotted in Newport today. Millie Gibson, who plays new companion Ruby Sunday, has also been spotted alongside him. Additionally, BBC revealed new Doctor Who Costumes, including one for Jinkx Monsoon's unnamed character. However, what have we learned from the filming? Various clues could suggest what is happening in the upcoming series.
The 1960s are in fashion! Ncuti Gatwa and Millie Gibson rocked up to Newport dressed in 1960's era costumes. Jinkx Monsoon was also seen on set. Additionally, the drag queen was overheard singing on set. Though sadly, we can't say what she was singing just yet. Hopefully, we'll see, or rather hear, a preview sometime in the near future. Filming took place on Mellon Street in Newport. Ben Chessell, the director, was spotted among the film crew. Sadly the filming was mostly out of public sight, in an alleyway off of the street.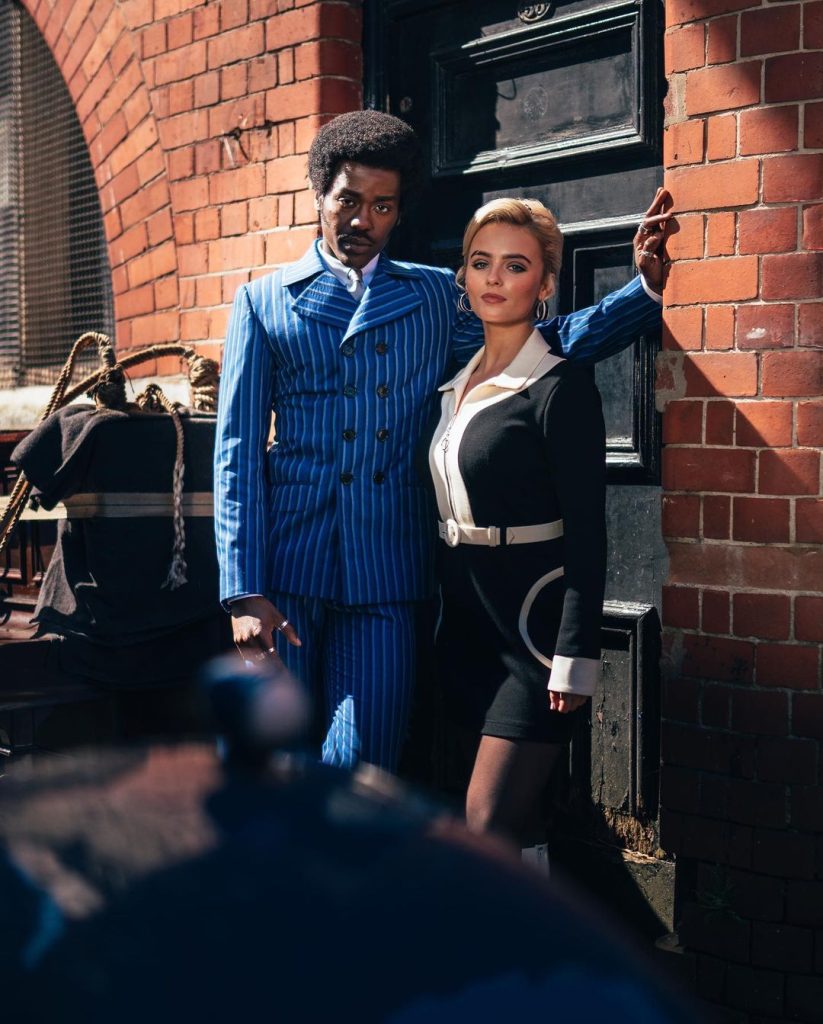 Doctor Who's Swinging Sixties
Showrunner Russell T Davies was one of the first to suggest the 1960s as the time frame for this episode. Doctor Who Series 14 Filming also revealed that a piano was on set. Therefore, along with Davies hints, it seems there is a musical theme to this episode. Or rather, a musical connection to Jinkx's unknown character. However, it's been revealed that the drag queen is playing a villain and will be one of the Doctor's most powerful enemys yet. Fans have drawn similar connections between Neil Patrick Harris's unknown character and Jinkx's.
Davies recently said that an episode of the new Doctor Who Series 14 is "one of the greatest things I've ever made in my life". Certainly setting up big expectations from the Doctor Who community right now. Doctor Who Series 14 Filming is expected to resume in Newport next week. Additionally, Bristol is also expected to see the Tardis materialise on Frederick Street on April 26th. No details have yet been shared on who we might see. However, with the public announcements and costume reveals it seems the BBC are attempting to be the first to the reveal.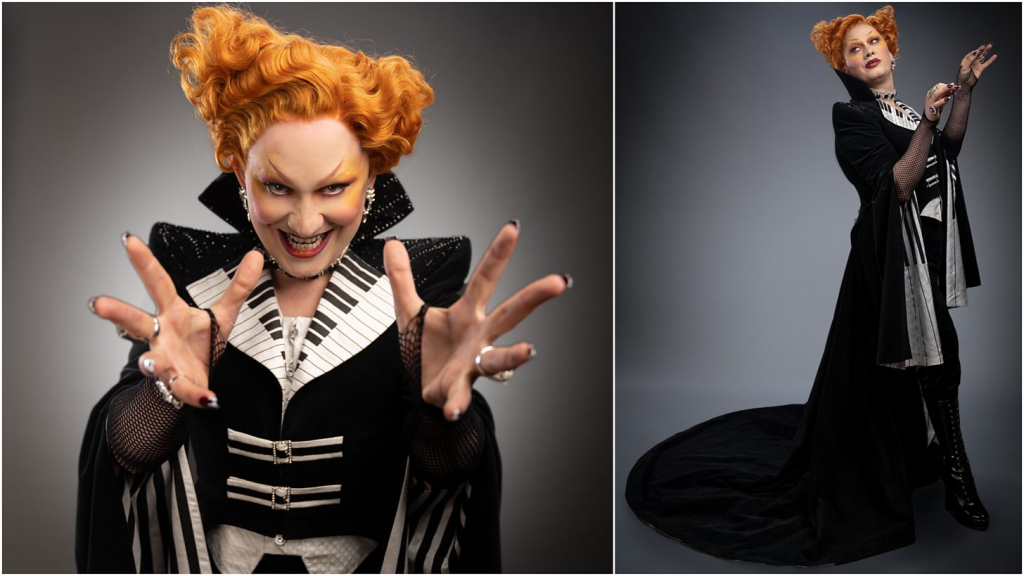 Tardis Takeoff
It's clear big things are planned for the Doctor Who universe right now. The vision of Russell T Davies is slowly becoming more clear. Last month, a Doctor Who multi-platform event was announced under the name "Doom's Day".
Doctor Who will air in November 2023 with three special episodes as the headliner event for the shows 60th Anniversary. David Tennant returns as the 14th Doctor alongside Catherine Tate as Donna Noble. Ncuti Gatwa's first episode as the Fifteenth Doctor will then air over the festive period, while his series 14 will debut in 2024 with Millie Gibson. Other new cast members include Heartstopper star Yasmin Finney and Neil Patrick Harris. Both characters are being kept under wraps for the moment.
---
More From Nerdgazm
🚨 – The new Doctor Who: The Collection release – Season 9!
🔥 – An Exclusive Whoniverse Chat With Short Trips writers Angus Dunican & Felicia Barker!
👀 – EXCLUSIVE: Doctor Who: Redacted confirmed for a second series!
You can also Follow Nerdgazm on Twitter, Find us on Facebook & Check out our Instagram!