It's been a year since Beyond War Games reintroduced us to the Second Doctor (Michael Troughton). I thought it was among their best work last year, so I've been looking forward to more. They showed the return of Jamie (Frazer Hines) as early as The Annihilators and teased it at the end of Wrath of the Ice Warriors. Big Finish Doctor Who: The Second Doctor Adventures: James Robert McCrimmon has arrived. What did surprise me was just how much this set is a celebration of Jamie's character. The whole box set is named after him, the first episode bears his name, and he's on the cover.
I've written about how much the dynamic between the Second Doctor and Jamie is among my favourites. They changed the series forever. So now that we've got a post-War Games Second Doctor and an older Jamie, how does this dynamic change? Is it just like old times? And how does this stack up with the other entry in the series? Read on for my full thoughts on this latest Second Doctor adventure!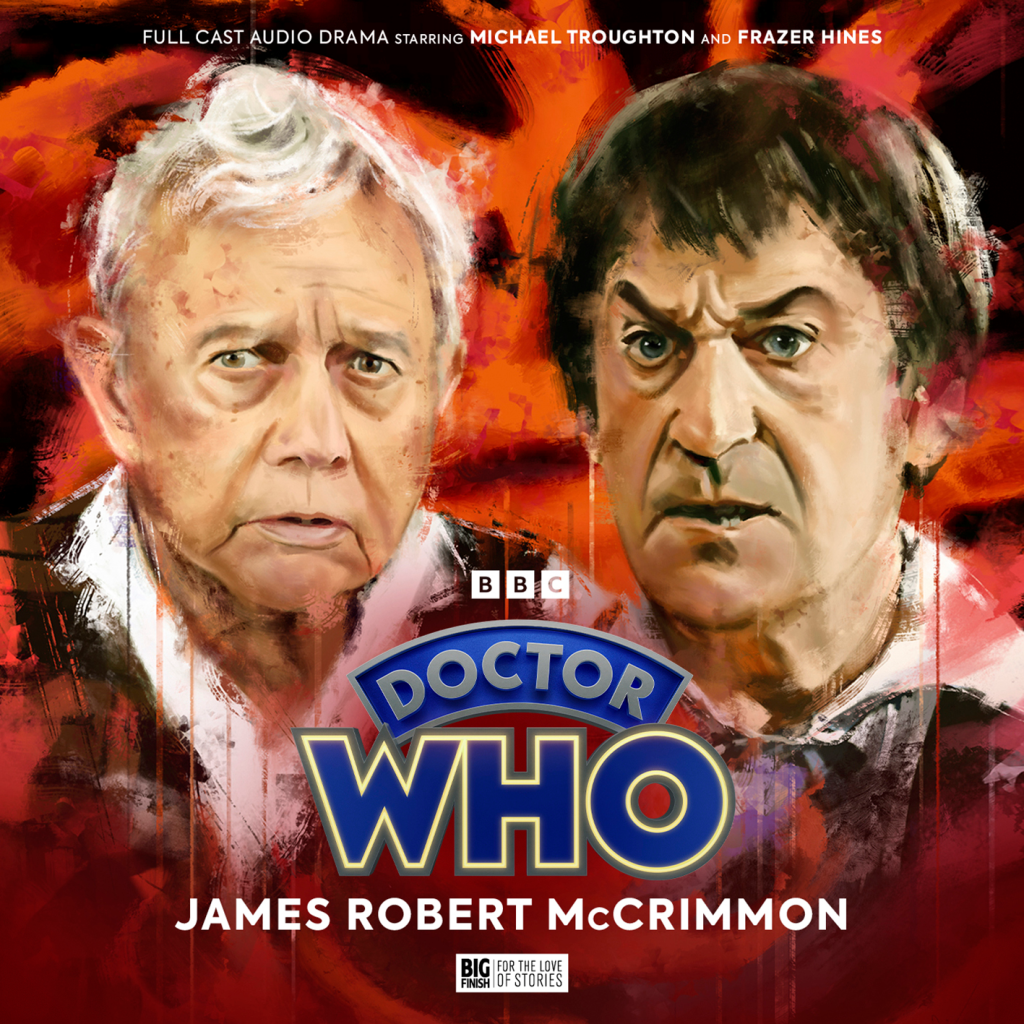 James Robert McCrimmon
The opening story, written by series producer Mark Wright, has much to juggle. It's the story that needs to reintroduce us to a legendary companion who's had plenty of contradictory post-War Games stories across comics and novels. Even Big Finish themselves were no stranger to Jamie in this era, with stories like Helicon Prime springing to mind. Choosing one to go along with in the new series is a massive responsibility.
Thankfully, Wright pays reverence to Jamie's entire character in this story. It's a treat for longtime fans, with more than a few little nods and namedrops along the way. Although you don't need to have consumed all the Doctor Who media to have a good time here. The synopsis teases Jamie "knowing his true self again", and the story's work with memory is the highlight here. The direction (and script editing and other production efforts) of Nicholas Briggs is key here. He brings the story, and perhaps the set as a whole, to life.
Hines gets a lot to do here. It's perhaps the most he does in the entire set, which as a reintroduction, makes sense. Hearing Hines back in the role after what feels like such a long wait is an absolute treat. There was also a tiny reunion with the stars of The Annihilators, with Daisy Ashford getting to play a new character in the 18th Century. I didn't see where this story was going, but I happily followed it. This first story lives up to the hype, making the year-long wait feel worthwhile.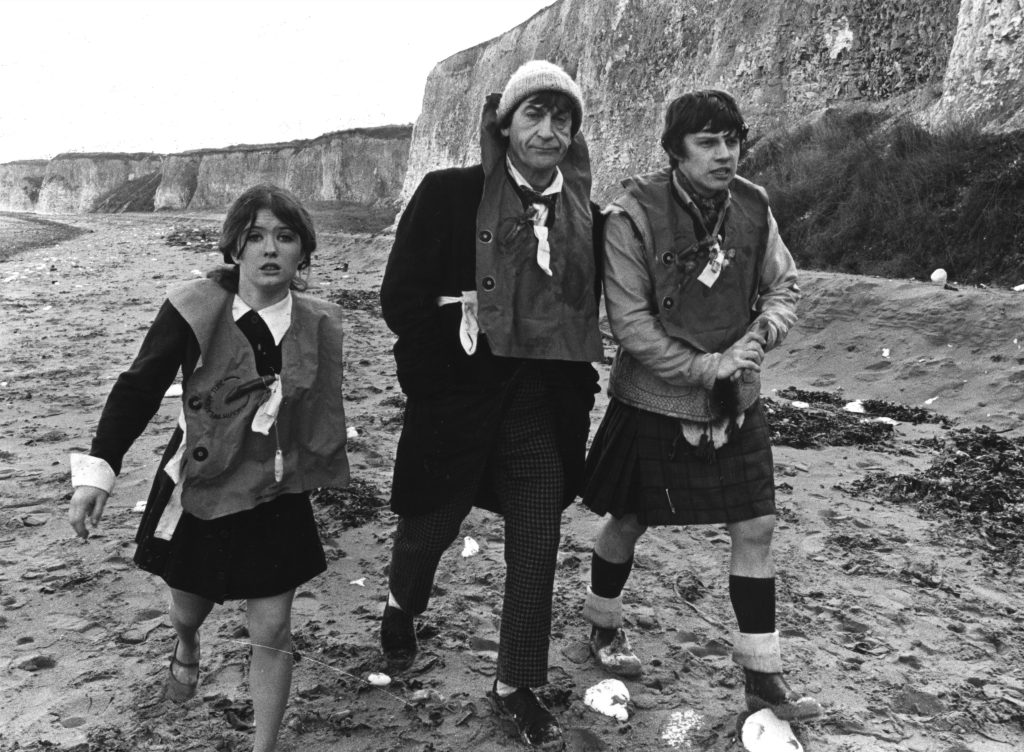 The Green Man
After the epic reintroduction, this is closer to a more conventional Second Doctor adventure, except that description's only applicable in the way that the Doctor's with Jamie. This is phenomenally written, and it's my favourite story of the set by far. Writer Paul F Verhoeven crafts a tense, exciting, and sometimes even scary listening exercise. After contributing to the Short Trips range, I'm glad to see him working at Big Finish again. Every good team need an Australian onboard!
The story feels a lot like the classic film Rear Window at times. Especially with the incapacitated Doctor trapped looking out at the facility. I understand this was intentional, although it feels Hitchcockian in certain other aspects too. There are some crazy plot twists, and the way it throws our heroes into a dangerous situation was a lot of fun. The way it builds suspense over its hour-long runtime is a masterclass in storytelling.
It's also just lovely to hear the Doctor and Jamie together again. Troughton sounds identical to his father, and his performance sells the set. Right down to the vocal mannerisms, he nails it. The banter between him and Jamie is familiar yet befittingly different enough due to the changes presented by the story. Having them together again after Jamie's reintroduction in the previous story is the real highlight of these final two hours.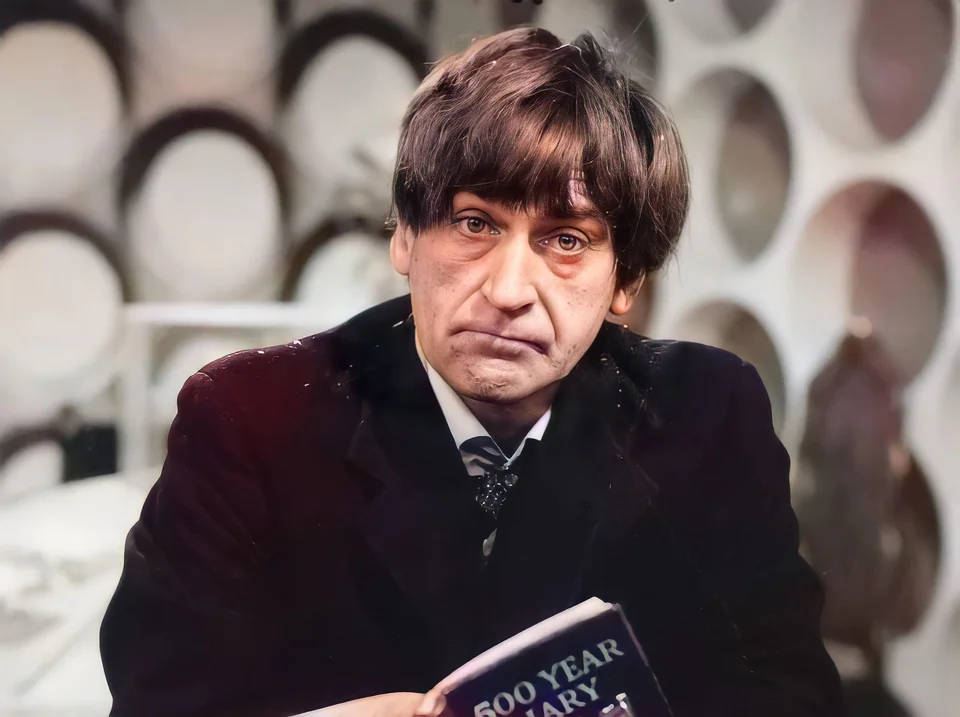 The Shroud
This final story, from Bob Ayres, could only be done on audio. I love when Big Finish not only make new Doctor Who stories but makes stories that could never be told onscreen. This is kind of the Doctor Who answer to the Torchwood story "See No Evil" from God Among Us 1. The planet Ninevah has gone dark, leaving the people living there at the will of what they've dubbed the 'squid invaders'.
It's an exciting concept for an episode, and it could fit right in with the days of Season 5. In many ways, it's a "base under siege" story but expanded to fit a whole planet. There are also more than a few twists along the way that prevent it from becoming more of a formulaic Second Doctor TV story. The ideas presented by The Shroud make it among the most important stories Big Finish have put out. You'll know exactly what I mean if you've heard it.
The character of Raven (Emma Noakes) is mind-blowingly well done across the whole set. The way she's developed so much since Beyond War Games is truly astounding, and for an audio-exclusive character, she's quickly becoming a favourite of mine. I look forward to what the future holds for her, there were some very interesting hints here, and if they pay off how I think they could, we're in for a treat!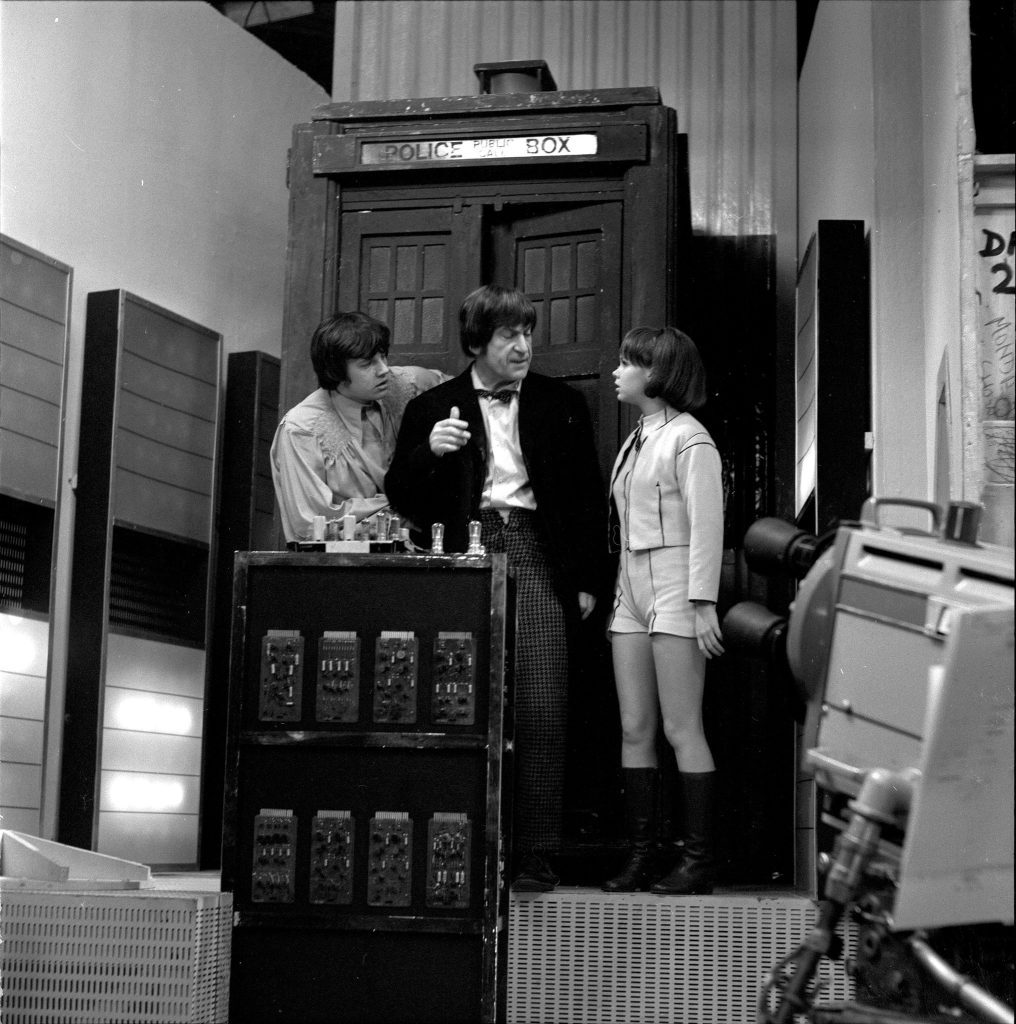 Conclusion
The Second Doctor Adventures is easily my favourite Big Finish range. My only problem with the series is not enough of it. The year-long wait between releases is agonising. As a fan of 60s Doctor Who, it's a real treat – taking characters we know and love and creating new chapters in their lives. When I say, I can't wait to find out where the Doctor and Jamie land next, I mean it.
This set takes us on a sweeping journey, turning beloved characters and story tropes on their head. Hearing the Doctor and Jamie reunited is worth the price of admission alone. At times, it feels like no time has passed. We're living in a Doctor Who golden age and this is much of why for me. I understand we're not through with the year yet, but this is undoubtedly my favourite release of the year so far. Until next July!
You can buy your copy of The Second Doctor Adventures: James Robert McCrimmon from Big Finish Productions. It's available as a 3-CD collector's boxset for just £19.99 (with a complementary digital download!), or for download-only for just £16.99. The box set is available for purchase here.
---
More From Nerdgazm
🚨 – Is Anakin Skywalker In Ahsoka Star Wars Series
🔥 – Amazon "Definitely" Planning New STARGATE Series
👀 – Preview Magic: The Gathering's New Doctor Who Set
You can also Follow Nerdgazm on Twitter, Find us on Facebook & Check out our Instagram!