Last month Paramount+ confirmed Star Trek: Discovery Season 5 will be the last of the series. Additionally, the fifth and final season has been pushed to early 2024. Therefore, it will debut later than expected. Nerdgazm has now learned that reshoots are due to take place for Discovery's fifth and final season. Originally, The Hollywood Reporter and Variety confirmed additional filming would happen. Originally announced in November 2015, the series debuted in 2017 on CBS All Access, the former brand name of Paramount+.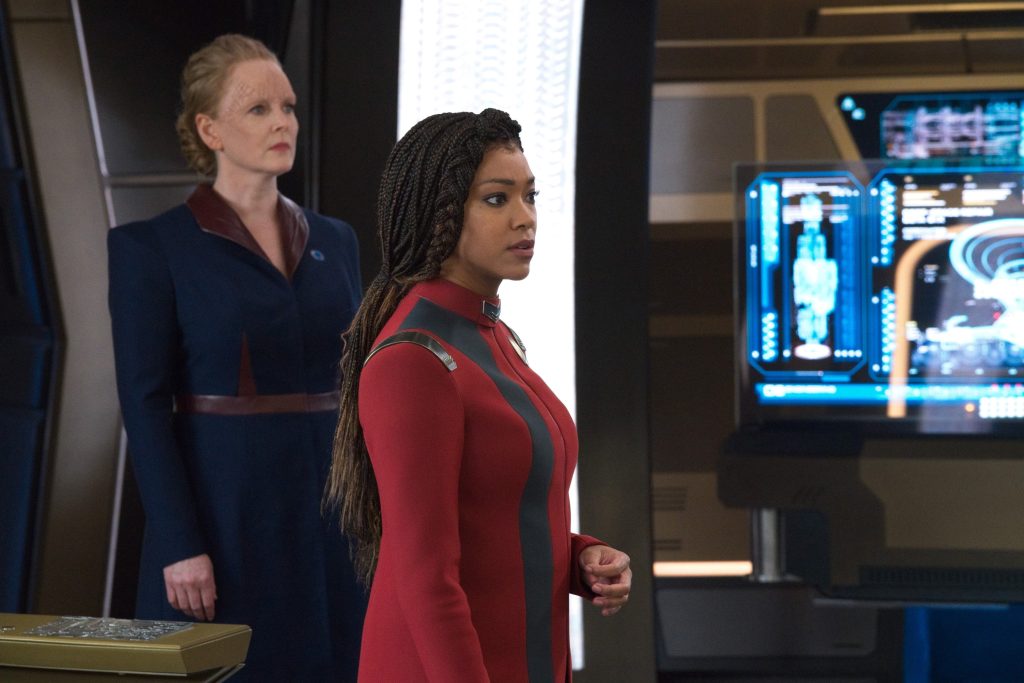 Reshoots for Star Trek: Discovery Season 5
Star Trek: Discovery Season 5 will briefly return to production on April 24th 2023. It will then conclude on April 26th 2023. Therefore, this is likely reshoots for the fifth and final season of the Paramount+ show. Given the announcement of the series' end, it may be the case of shooting scenes to send off the show properly. Star Trek: Discovery is credited with launching the new era of Star Trek. Therefore, it would make sense for Paramount+ and the creatives to send off the show properly.
Director Olatunde Osunsanmi is expected to return to oversee the additional filming. However, there is no current indication of what cast members will return. Series lead Sonequa Martin-Green who plays Captain Michael Burnham, would be the most expected.
The upcoming fifth season of Star Trek: Discovery will again follow Captain Michael Burnham. However, the crew of the USS Discovery will be working to uncover a mystery that will send them on an adventure across the galaxy. It's teased that the mystery will have something to do with an ancient power. Actor Callum Keith Rennie joins season 5 as Captain Rayner.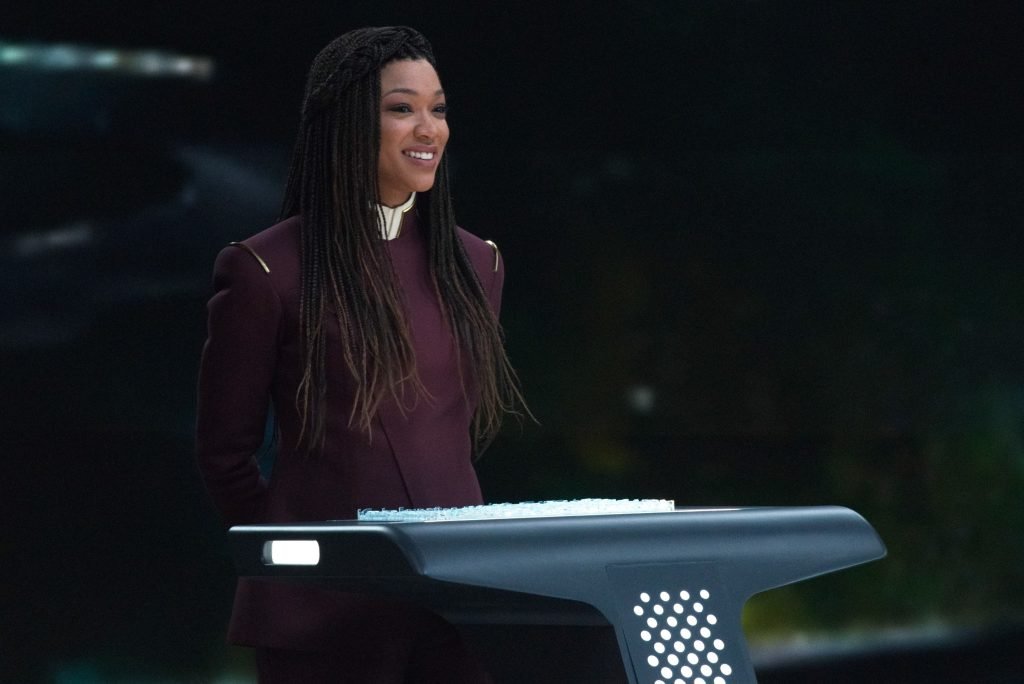 Star Trek's New Future
Star Trek: Discovery brought record subscriptions for CBS All Access. It also became the most-viewed original series on both All Acess and the successor, Paramount+. Additionally, the series began an expansion of the Star Trek franchise and collected numerous accolades, including Primetime Emmy Awards. While the original premise was criticised, Discovery found a new home in its 32nd Century setting with the arrival of the 3rd season in 2020.
The Star Trek universe is expanding. Paramount+ have recently announced that Michelle Yeoh will return to front a "Star Trek: Section 31" movie. Additionally, a Starfleet Academy series is going ahead and is expected in 2025. Finally, Star Trek: Strange New Worlds Season 2 will arrive on Paramount+ on June 15th 2023.
---
More From Nerdgazm
🚨 – The new Doctor Who: The Collection release – Season 9!
🔥 – An Exclusive Whoniverse Chat With Short Trips writers Angus Dunican & Felicia Barker!
👀 – EXCLUSIVE: Doctor Who: Redacted confirmed for a second series!
You can also Follow Nerdgazm on Twitter, Find us on Facebook & Check out our Instagram!