The epic Among Us saga has reached an end. For what felt like forever, the future of the Torchwood series remained secret. Now, released at the same time as its announcement comes the next episode of the monthly range – Torchwood: Sigil. After spending the past few months in boxsets, the shorter Torchwood episode is a startling change of pace. This is an important release, with a posthumous performance of Murray Melvin as Bilis Manger, following Melvin's death in April.
The release really took me by surprise, being released and announced simultaneously. Melvin's reappearance was truly unexpected as well. I really thought that his appearance, "Cuckoo" from Among Us 2, was the last we'd hear of him. As one of my favourite characters in the Torchwood range, getting to hear him again made this a truly special listening experience. What implications might this have for the Torchwood range going forward? And what is the mysterious titular sigil? All of this and more in this spoiler-free review of the latest Torchwood story.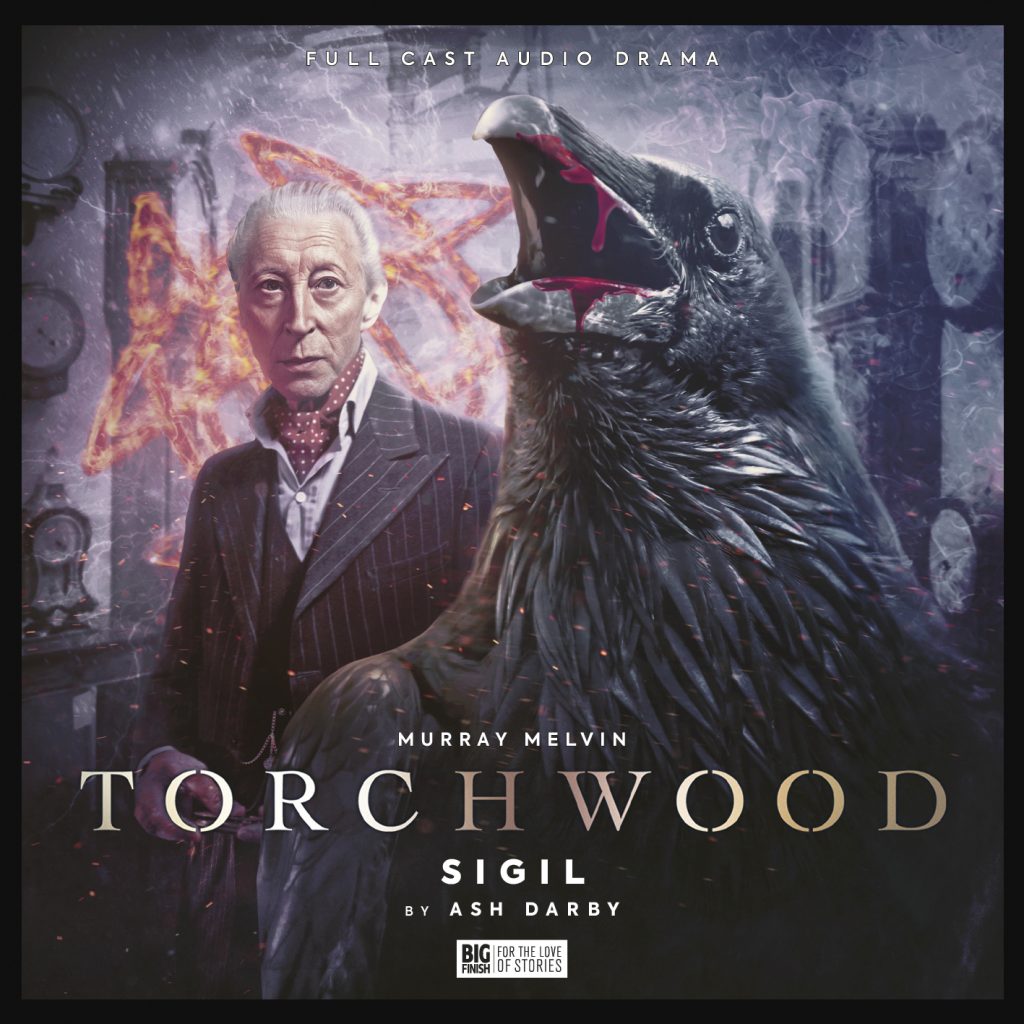 Sam's Sigil
Like just about every Bilis story from Big Finish, he's not the main character. Instead, he plays something more akin to a supporting role. The audience surrogate in this story is Sam (Gabrielle Brooks), as she meets with Bilis and gets dragged into his world. Sam's being haunted by a sigil, presumably that lovely pattern we can see on Sean Longmore's cover. Even though this is an audio story, this very visual symbol feels like it has a strong presence. It's a real testament to the writing and direction that it went so well.
It's a very intriguing setup for a mystery. I was hooked the second I heard this same symbol on an old statue of a bird. It doesn't let up until the end, holding up some of the coolest and most memorable twists to a story in this series in ages. Unlike some of the Among Us range, which has dominated for months, this isn't an obvious social commentary. This is a straight-up mystery horror story, presenting a strong return to form for the monthly range.
The ultimate resolution to all of this really stuck in my head long after the story was over, thinking about its implications for the future of the series. While monthly range stories seldom interact, especially in Torchwood, there have been arcs in the past. That could well be the case here, with more than a few threads left open enough. I could even imagine a character like Sam returning further down the line, which could create some amazing adventures. As far as side characters go, Brooks turns in a lovely performance. It leaves me wanting more, as unlikely as it is.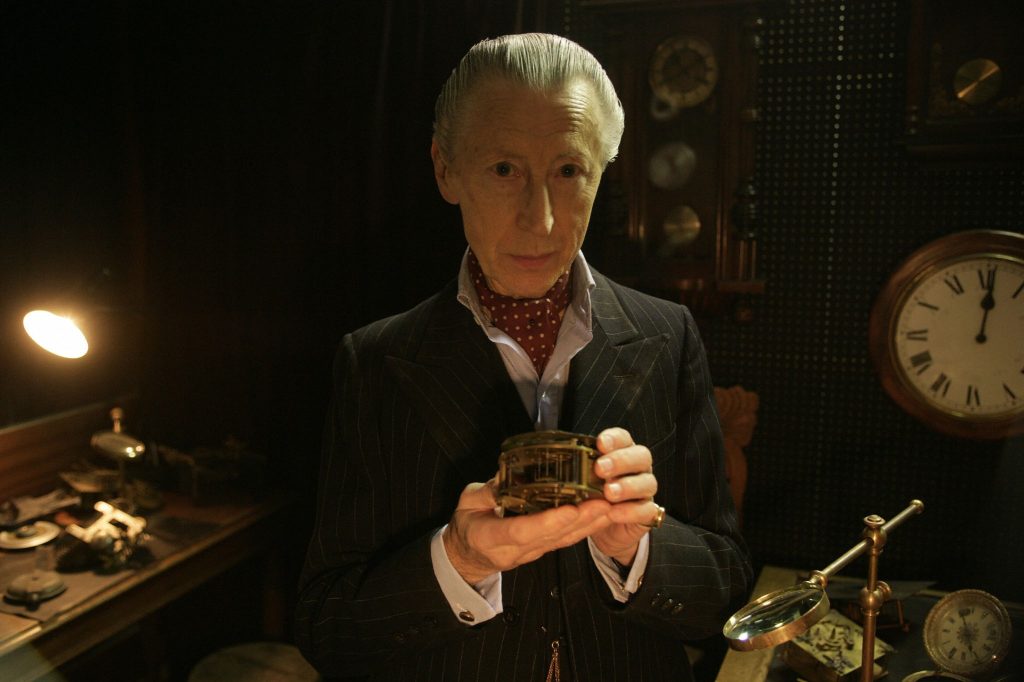 A Farewell to Bilis
Bilis is such a malevolent force but also has a comforting charm about him. It's an alluring combination, and I'm glad we got as many stories with him as we did. This usually pretty composed and under control man is pushed to his absolute limit in his quest to figure out what the sigil is and what it has to do with Sam. He's such a charming character, and we were never sure exactly what he was thinking, until it was too late. The same can kind of be said of this release, which features dark twists and turns which can be expected of Bilis-led stories.
It's typical of the range at this point, but it's really quite confronting at times. Thankfully, the actual horror and violence are milder compared to recent offerings. The tight writing from experienced Torchwood writer Ash Darby instead leans into the mystery and the events it sets in motion. So much so, that it's a story that easily can, and definitely should be, listened to twice. I'm glad Bilis is coming back in the recently announced War Master: Rogue Encounters set, but this feels like the end for him in Torchwood. As far as endings go, this is satisfying although very sudden.
The story was directed by longtime Big Finish talent Lisa Bowerman. She's probably better known to Whovians for voicing Bernice Summerfield for Big Finish since the very beginning. I wasn't too familiar with her directing works until recently, this is mindblowing. The finale scene in particular was really well done, with the sound design also being to Big Finish's already very high standard as well. Overall this is a very strong release and a sign of great action to come.
Conclusion
This was such a fun listen. It swept me off my feet from the second I hit play, and it never let go. I'm shocked this release was kept as quite as it was. It such a beautiful surprise, though. I hope Big Finish can manage to do that again. Whatever the future holds for the Torchwood monthly range, this has made me very very excited indeed. It's a great reintroduction to the range, a fun mystery to re-listen to, and a beautiful if unfortunate farewell to the talented Murray Melvin in the monthly range.
You can pick up your own copy of Torchwood: Sigil from Big Finish Productions now! It's available as a collector's edition CD (+ download) for £10.99. There's also a download only version available for just £8.99. In addition, the release is available as part of a six-story bundle, which can be bought for either £60 (CD + download) or £50 (download only).
The future of Torchwood has seldom looked more intriguing, and the story continues with the next story Dog Hop which came out in September. For more news, reviews, and talking about all Doctor Who lore, be sure to follow Tardis Central!
Doctor Who will air in November 2023 with three special episodes as the show's 60th Anniversary headliner event. David Tennant returns as the 14th Doctor alongside Catherine Tate as Donna Noble. Ncuti Gatwa's first episode as the Fifteenth Doctor will air over the festive period, while his series 14 will debut in 2024 with Millie Gibson. Disney+ will be the exclusive home for new seasons of Doctor Who outside of the UK and Ireland.
---
More From Nerdgazm
🚨 – Doctor Who: Once and Future – Two's Company – Review
🔥 – BBC Remastered Doctor Who Series 1-4 for 60th Anniversary!
👀 – EXCLUSIVE: Doctor Who: Redacted confirmed for a second series!
You can also Follow Nerdgazm on Twitter, Find us on Facebook and check out our Instagram!