Doctor Who's 60th Anniversary is getting closer and closer by the day. It's going to be a very big event for the Whoniverse. However, we've just watched the brand-new trailer for the special episodes. Airing before the 2023 Eurovision Song Contest Grand Final, viewers were transported out of this world with the explosive new trailer. Thankfully, the new Doctor Who 60th Trailer revealed the episode titles for the anniversary specials. Additionally, fans were treated to a new look at David Tennant as the Fourteenth Doctor and Catherine Tate as Donna Noble.
All of Doctor Who's 60th Anniversary episodes are written by returning Showrunner Russell T Davies. Special One is titled "The Star Beast" and is directed by Rachel Talalay. Special Two is titled "Wild Blue Yonder" and is directed by Tom Kingsley. However, we recently learnt that the late Bernard Cribbins, who reprises his role as Wilf, will appear in this second special. Finally, Special Three is titled "The Giggle" and is directed by Chanya Button. All three specials will air in November 2023, just in time for the 60th Anniversary.
"The titles are just the beginning of the Doctor's biggest adventure yet. Autumn is coming, with three hours of danger, Donna and disaster about to be unleashed!"

Russell T Davies on Doctor Who's 60th Anniversary Specials
Doctor Who 60th Trailer Reveals More
Of course, the Doctor Who 60th Trailer revealed more than just the titles. We got a fantastic shot of Yasmin Finney alongside David Tennant. Finney was revealed on May 16th 2022, to play a character called "Rose". We've seen her in a previous Doctor Who's 60th Anniversary trailer. A potential new headquarters for UNIT has also been shown off. We see the 14th Doctor talking about some mysterious entity on the screen. However, this could align with the potential and long-rumoured UNIT spin-off series. Many Doctor Who fans are eager to see where that one goes.
Additionally, we finally see the scene of Neil Patrick Harris dancing with David Tennant. This was spotted during filming in Bristol last year. Therefore, seeing this in the edit makes a lot more sense. We're treated to a few new shots of the 14th Doctor, giving us a somewhat different character design throughout each special. Meanwhile, fans have begun deciphering cryptic codes within the trailers. For example, the phrase "BINARY BINARY BINARY I DONT WANT TO GO" has been spotted. This is both a reference to Donna Noble and the Tenth Doctor's memorable last words. In a way, these are the last words.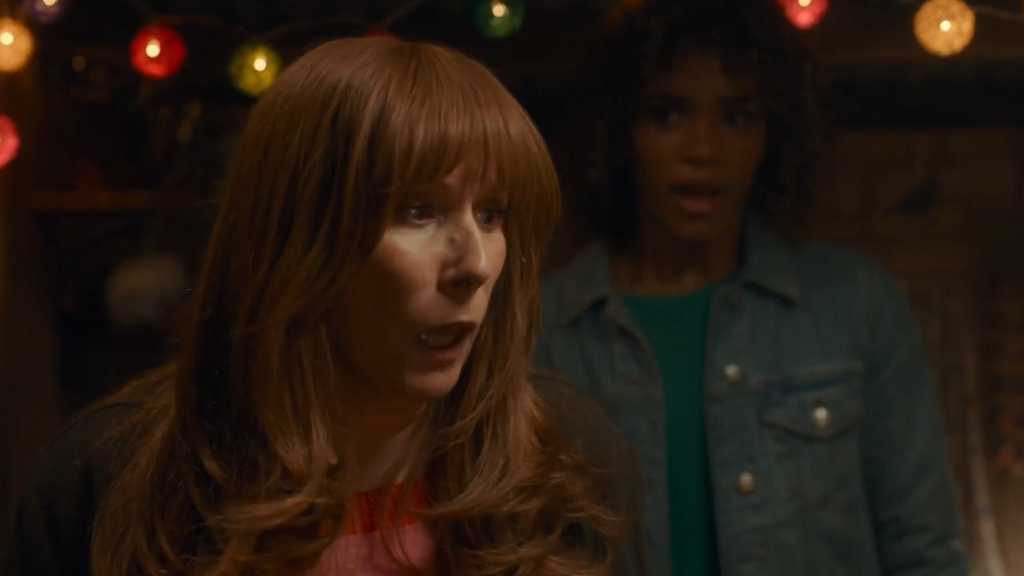 Doctor Who will air in November 2023 with three special episodes as the show's 60th Anniversary headliner event. David Tennant returns as the 14th Doctor alongside Catherine Tate as Donna Noble. Ncuti Gatwa's first episode as the Fifteenth Doctor will air over the festive period, while his series 14 will debut in 2024 with Millie Gibson. Disney+ will be the exclusive home for new seasons of Doctor Who outside of the UK and Ireland.
---
More From Nerdgazm
🚨 – The new Doctor Who: The Collection release – Season 9!
🔥 – An Exclusive Whoniverse Chat With Short Trips Writers Angus Dunican & Felicia Barker!
👀 – EXCLUSIVE: Doctor Who: Redacted confirmed for a second series!
You can also Follow Nerdgazm on Twitter, Find us on Facebook & Check out our Instagram!