Award-winning star of stage and screen Jonathan Groff joins Doctor Who for the upcoming series 14. Jonathan has also made his mark on Broadway, dazzling audiences with his famous performance as King George III in Hamilton, where he was nominated for a Tony Award and a Primetime Emmy Award for the live stage recording. However, he now turns to jump aboard the Tardis. Doctor Who Series 14 is filming right now, with Ncuti Gatwa recently being spotted in Bristol for filming.
Doctor Who announcements usually happen before a star is going to be seen by the public. For example, Jemma Redgrave was announced in early January before she appeared in filming via Newport, Wales. Additionally, Jinkx Monsoon was recently announced as a new villain for Doctor Who. They were also spotted on set recently. Therefore, perhaps the announcement that Jonathan Groff joins Doctor Who is for the sake of him being spotted on set in the next few weeks.
Who Is Jonathan Groff
Yes, Jonathan Groff joins Doctor Who for the upcoming series. However, who is the actor, and where did he begin before landing in the Whoniverse? The actor shot to fame when he landed the role of Jessie in the musical comedy-drama Glee. He has since been internationally celebrated for his work on-screen, from starring as Eric in the box-office hit Knock at the Cabin to playing Holden Ford in the critically acclaimed series 'Mindhunter'. As well as having a leading role as the new Agent Smith in The Matrix Resurrections, Jonathan is renowned for his major voice acting roles in the 'Frozen' films.
On joining the Whoniverse, Jonathan said the following:
"I am so thrilled to jump into the extraordinary mind of Russell T Davies and watch the incredible Ncuti Gatwa soar in this iconic role!"

Jonathan Groff on joining Doctor Who
Showrunner Russell T Davies, who returns to Doctor Who for his second run, said the following with the announcement that Jonathan Groff joins Doctor Who.
"This is an incredible coup, and a great honour, to get such a huge star striding on to our set. So strap on your space boots, this is going to be a blast!"

Russell T Davies on Jonathan Groff joining Doctor Who
There are no details on who Jonathan Groff will play in Doctor Who. Based on what has been seen in filming and press pictures, Ncuti Gatwa and Millie Gibson will go to many eras in the upcoming series 14. The pair were recently pictured in Newport in dazzling outfits. However, Ncuti was then spotted in Bristol the other week for what looks to be a Christmas special episode. No details have been officially released as of yet.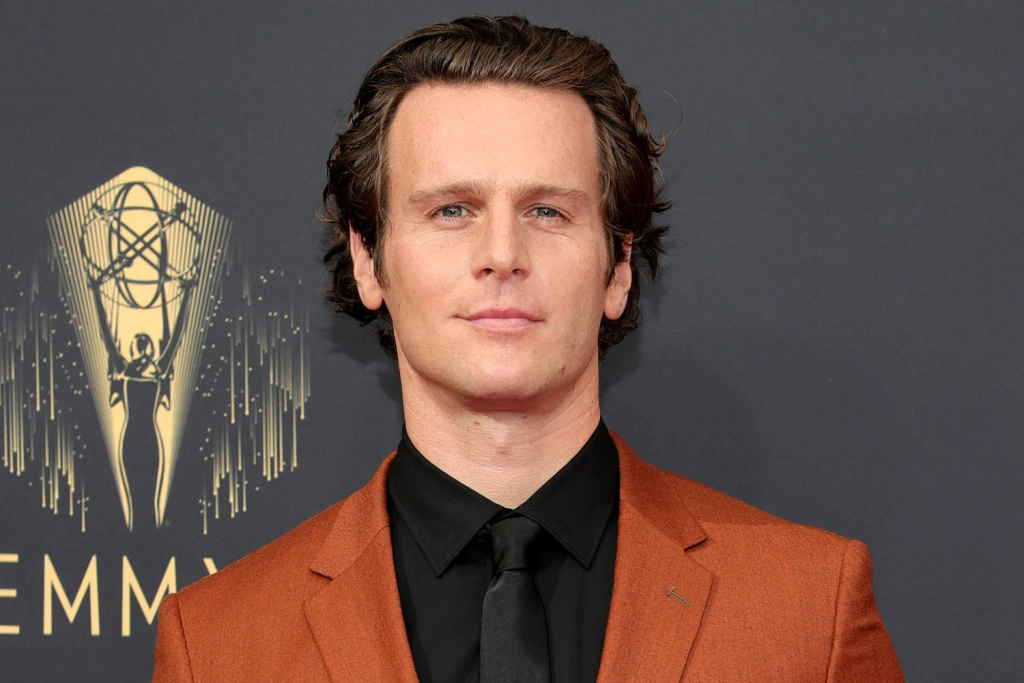 Doctor Who Heats Up!
With the announcement that Jonathan Groff joins Doctor Who, the Whoniverse is not slowing down. We're heading towards the Doctor Who 60th Anniversary in style. However, the BBC is slowly speeding up the release of marketing materials for the special episodes. For example, a cryptic trailer was recently aired on the BBC channels. Therefore, fans expect a new main trailer sometime in the next two weeks. It's an exciting time to be Doctor Who fans, for sure.
Doctor Who will air in November 2023 with three special episodes as the show's 60th Anniversary headliner event. David Tennant returns as the 14th Doctor alongside Catherine Tate as Donna Noble. Ncuti Gatwa's first episode as the Fifteenth Doctor will air over the festive period, while his series 14 will debut in 2024 with Millie Gibson. Disney+ will be the exclusive home for new seasons of Doctor Who outside of the UK and Ireland.
---
More From Nerdgazm
🚨 – HALO Series Season 2 Filming Finishes
🔥 – Doctor Who Christmas Filming Returns To Bristol
👀 – Star Trek: Discovery Season 5 Reshoots Taking Place
You can also Follow Nerdgazm on Twitter, Find us on Facebook & Check out our Instagram!