Doctor Who is back; from what we know, it will be bigger and better than ever. The return of David Tennant as the Fourteenth Doctor, with popular companion Donna Noble, is just on the horizon. However, while we're excited about the televised debut of Beep the Meep, the introduction of Neil Patrick Harris as a character speculated to be the Toymaker and Ncuti Gatwa taking over as the Fifteenth Doctor, we've got to talk about Doctor Who's UNIT Spin-off series.
While returning showrunner Russell T Davies has been teasing the upcoming Series 14, there have been rumours of new spin-offs. These stories appear to be picking up traction and are all but officially confirmed by now. We spoke about some of these potential spin-offs in a recent article. According to an article from The Mirror, a UNIT spin-off is in the works. Of course, Jemma Redgrave is already returning to Doctor Who, as previously announced. The actress was spotted filming Doctor Who in Newport earlier this year. Therefore, could she be ready to lead her series?
Doctor Who as a franchise is no stranger to spin-off series. Previously under Davies's reign as showrunner, Torchwood and The Sarah Jane Adventures were launched. Sadly, both have long since ended. However, they made their mark on the franchise, and many have asked for the return of Torchwood. While that does not seem likely, a new series similar to Torchwood could be Doctor Who's UNIT Spin-off.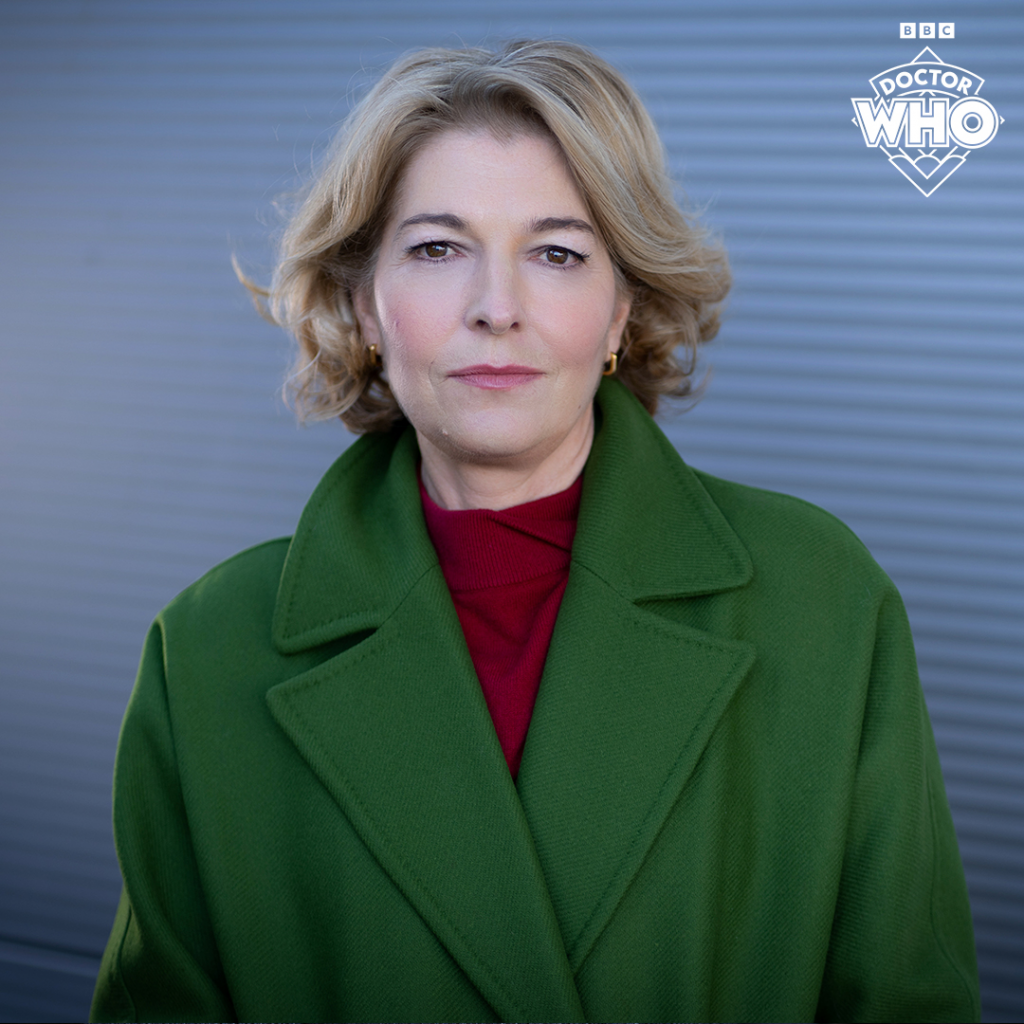 What Do We Know?
On spin-offs, Russell T Davies has kept no secret about his desire to see a Doctor Who Universe…or Whoniverse, something Bad Wolf recently unveiled. Russell's plans for this go back as far as January 2021, almost a year before the announcement of his return. As of January 27th 2023, Davies confirmed via GQ Magazine that future Doctor Who Spin-offs were in the works. The BBC has not officially announced any new project as of yet. However, it would make sense that initial ideas are on the drawing board.
Previous spin-offs like Torchwood and The Sarah Jane Adventures were as popular as the main show. They supported it with small cross-overs and cameos, which added to the overall unity of the Whoniverse. It was something that made the era feel more complete and bigger than just the main show. It fleshed out the Whoniverse and had something for viewers of all ages.
When it comes to Doctor Who's UNIT Spin-off series, though, we don't know a lot. All we have to go off are the rumours circulating for a while. However, this new report from The Mirror has taken off and spread all around the internet, as they are usually very accurate with their leaks in recent times. If we had to make a safe bet, It would make sense for Jemma Redgrave to be the lead or at least one of the main characters. Her character of Kate Stewart has been a strong supporting character in Doctor Who over the last decade.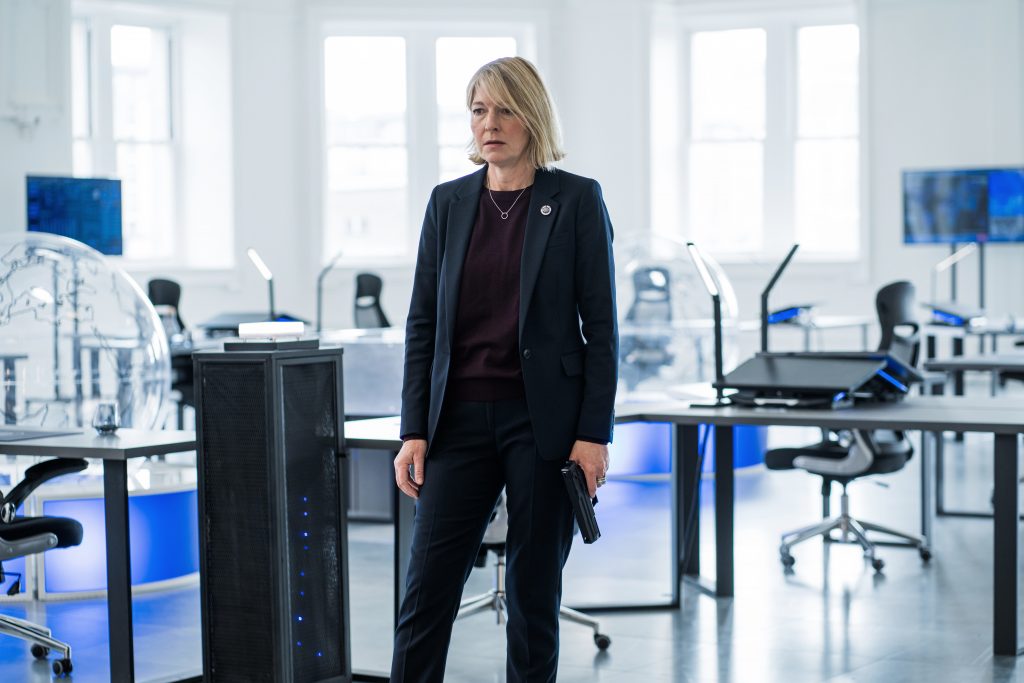 What is UNIT?
UNIT has existed in Doctor Who as far back as the sixties, 1968, to be exact. The Second Doctor got involved with the Unified (formerly United Nations) Intelligence Taskforce. It was an organisation that has been closely involved with the Doctor, particularly the Third Doctor, after he was exiled on Earth. Having worked closely with the Doctor, UNIT is a leading expert on alien threats. Taking a more militaristic approach than Torchwood, who operated secretly, UNIT was more public in its defence of the planet.
We can expect to see a lot more of UNIT soon. As proven by set reports last year, UNIT soldiers were seen fighting Wrarth Warriors in enormous battle scenes. This was for Doctor Who's 60th Anniversary specials, which is coming up later this year. If Doctor Who's UNIT Spin-off goes ahead, we can safely expect a lot of action and explosions. Previously UNIT was way more military-orientated. However, under Stewart's leadership changed to more of a scientific focus.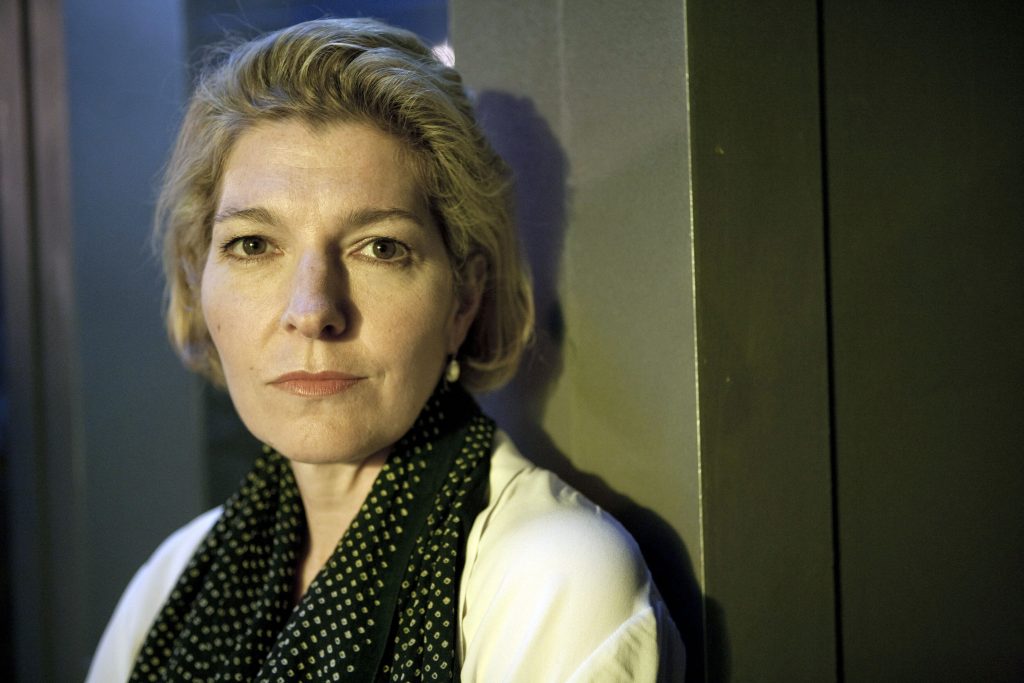 What Can We Expect?
Jemma Redgrave returns as Kate Stewart in an episode of series fourteen. We have seen her filming recent public scenes with Millie Gibson, confirming her appearance. Fans expect this could be the Christmas Special, potentially setting up the spin-off series. However, it looks like one of the first episodes of the fourteenth series of Doctor Who. Jemma has only been spotted in this part of Doctor Who filming.
UNIT has just played an enormous part in the finale of Jodie Whittaker's tenure as the Doctor. In her final story, The Power of the Doctor, we saw the return of Kate Stewart along with classic companions Ace and Tegan. Does this mean we could see them return as series regulars in Doctor Who's UNIT Spin-off? Could we also see more characters from Doctor Who's past return? We know characters like Jo Jones had a close relationship with the organisation.
Talking of returning characters, we briefly saw the companion support group at the end of The Power of the Doctor, and Kate Stewart was in attendance along with Jo Jones and more. The Doctor's companions are all experts in dealing with extraterrestrial threats, so it would make sense for Kate to recruit them.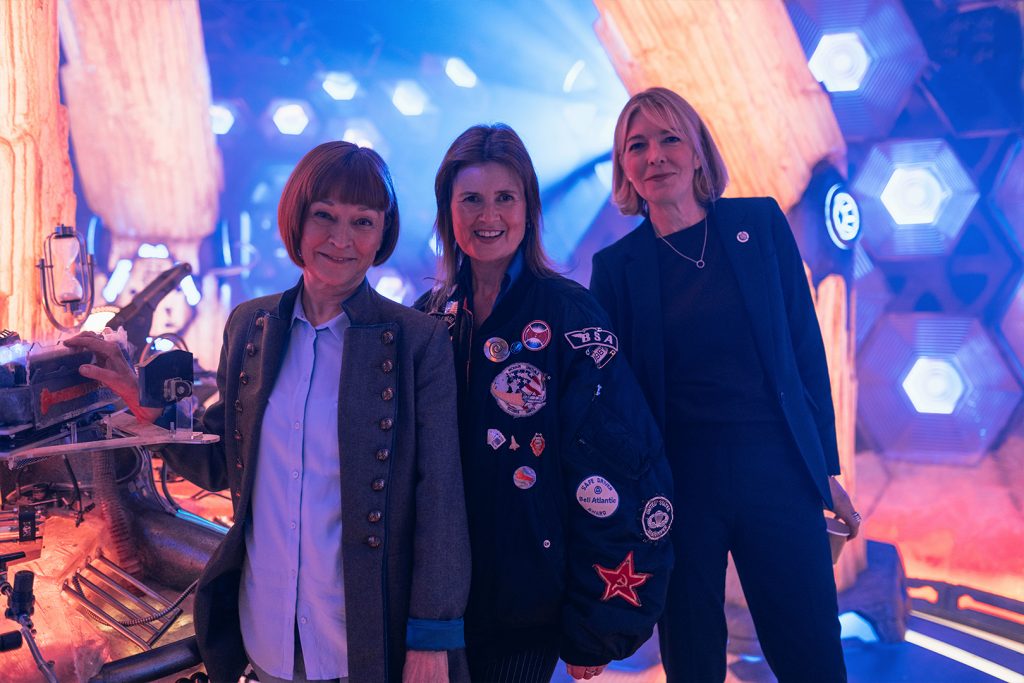 What Would We Like to See?
As mentioned, Ace and Tegan would be ideal characters for the series. It would be great to see Martha Jones appear too. After leaving the Doctor, she has worked with both UNIT and Torchwood, so she is more than worthy of a big return. Finally, it would be really nice to see Brigadier Winifred Bambera (Battlefield) return, even as a cameo.
A UNIT series wouldn't necessarily have to all be in the present. As we saw in Doctor Who Flux, it's entirely possible to recreate a UNIT from the past. While Nicholas Courtney is sadly no longer with us, we could hear him/about his antics off-screen, like in Survivors of the Flux. It would be interesting to see events unfolding through the eyes of side characters who weren't directly involved with the Doctor and their companions. We don't know what the story could be, but with series fourteen featuring sinister political campaigns, might we see this arc carry over into the UNIT series? A darker, political thriller akin to what Andor was for Star Wars would be very welcome!
Doctor Who will air in November 2023 with three special episodes as the show's 60th Anniversary headliner event. David Tennant returns as the 14th Doctor alongside Catherine Tate as Donna Noble. Ncuti Gatwa's first episode as the Fifteenth Doctor will air over the festive period, while his series 14 will debut in 2024 with Millie Gibson. Disney+ will be the exclusive home for new seasons of Doctor Who outside of the UK and Ireland.
---
More From Nerdgazm
🚨 – HALO Series Season 2 Filming Finishes
🔥 – Doctor Who Christmas Filming Returns To Bristol
👀 – Star Trek: Discovery Season 5 Reshoots Taking Place
You can also Follow Nerdgazm on Twitter, Find us on Facebook & Check out our Instagram!