Doctor Who's 60th Anniversary is getting closer and closer. While many await the release of the special episodes with David Tennant and Catherine Tate, the BBC continue to hype up the event. Today, it has been announced that the BBC Remastered Doctor Who Series 1-4. The 60th Anniversary will see multiple celebrations and events for the Doctor Who franchise. Today's announcement of newly upscaled versions of sixty Doctor Who episodes coming to Blu-ray is just one part.
Releasing November 13th 2023, the Blu-ray boxset features eighteen discs. Therefore, containing sixty episodes of timeless adventures. These feature Series 1, with Christopher Eccleston as the Ninth Doctor and Billie Piper as Rose Tyler. Series 2 David Tennant takes over for Series 2, 3 and 4. He's joined by the likes of Freema Agyeman as Martha Jones and Catherine Tate as Donna Noble. The Blu-Ray box set is currently available to PRE-ORDER via Amazon.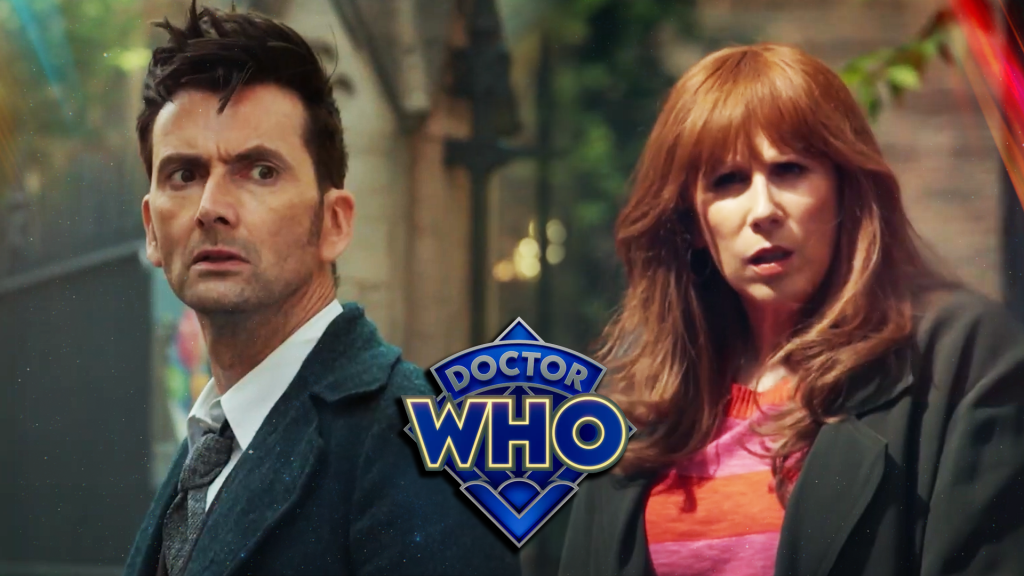 Special Features and More!
As the BBC Remastered Doctor Who, they have included a new unique feature on the Blu-ray Boxset. For example, a new specially shot extra with Russell T Davies and David Tennant is featured. This is titled "A Look Back Through Time and Space". Most likely, this will be like a director's commentary on the revival era of the Doctor Who franchise. As well as including the Tenth Doctor special episodes, all existing bonus features will be included on the box set.
A new trailer was released to celebrate the BBC Remastered Doctor Who. It features clips from Series 1,2,3,4 of Doctor Who. Fans can catch glimpses of legendary aliens like The Daleks, The Cybermen and the voice of The Master (John Simm). However, there are also glimpses of some of the most iconic episodes. This includes a fantastic shot of "Voyage of the Damned", where asteroids hit the Titanic. It does appear some audio from the 60th anniversary is used in the trailer.
Doctor Who will air in November 2023 with three special episodes as the show's 60th Anniversary headliner event. David Tennant returns as the 14th Doctor alongside Catherine Tate as Donna Noble. Ncuti Gatwa's first episode as the Fifteenth Doctor will air over the festive period, while his series 14 will debut in 2024 with Millie Gibson. Disney+ will be the exclusive home for new seasons of Doctor Who outside of the UK and Ireland.
---
More From Nerdgazm
🚨 – The new Doctor Who: The Collection release – Season 9!
🔥 – An Exclusive Whoniverse Chat With Short Trips Writers Angus Dunican & Felicia Barker!
👀 – EXCLUSIVE: Doctor Who: Redacted confirmed for a second series!
You can also Follow Nerdgazm on Twitter, Find us on Facebook & Check out our Instagram!