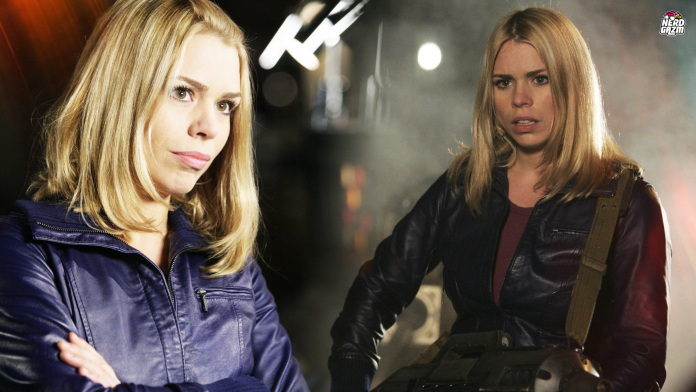 2008 saw Doctor Who fans watch as Rose Tyler (Billie Piper) fought her way back to the Tenth Doctor (David Tennant). However, now Rose Tyler Returns In Doctor Who's latest audio drama, Rose Tyler: The Dimension Cannon. Big Finish Productions have revealed story details about their new full-cast audio adventure. It stars Billie Piper as Rose Tyler but also guest stars Camille Coduri as Jackie Tyler. However, the pair are joined by Rose's new friend Danni, played by Big Finish newcomer Em Thane (They/Them).
Rose Tyler Returns In Doctor Who Rose Tyler: The Dimension Cannon, due in September 2023. However, Whovians can pre-order "Trapped" as a collector's edition box set (on CD + download for just £19.99) or digital download only (for just £16.99) from http://www.bigfinish.com/. Big Finish listeners can save money by buying volumes two and three of Rose Tyler: The Dimension Cannon in a bundle for £38 (as a CD + download) or £33 (download only).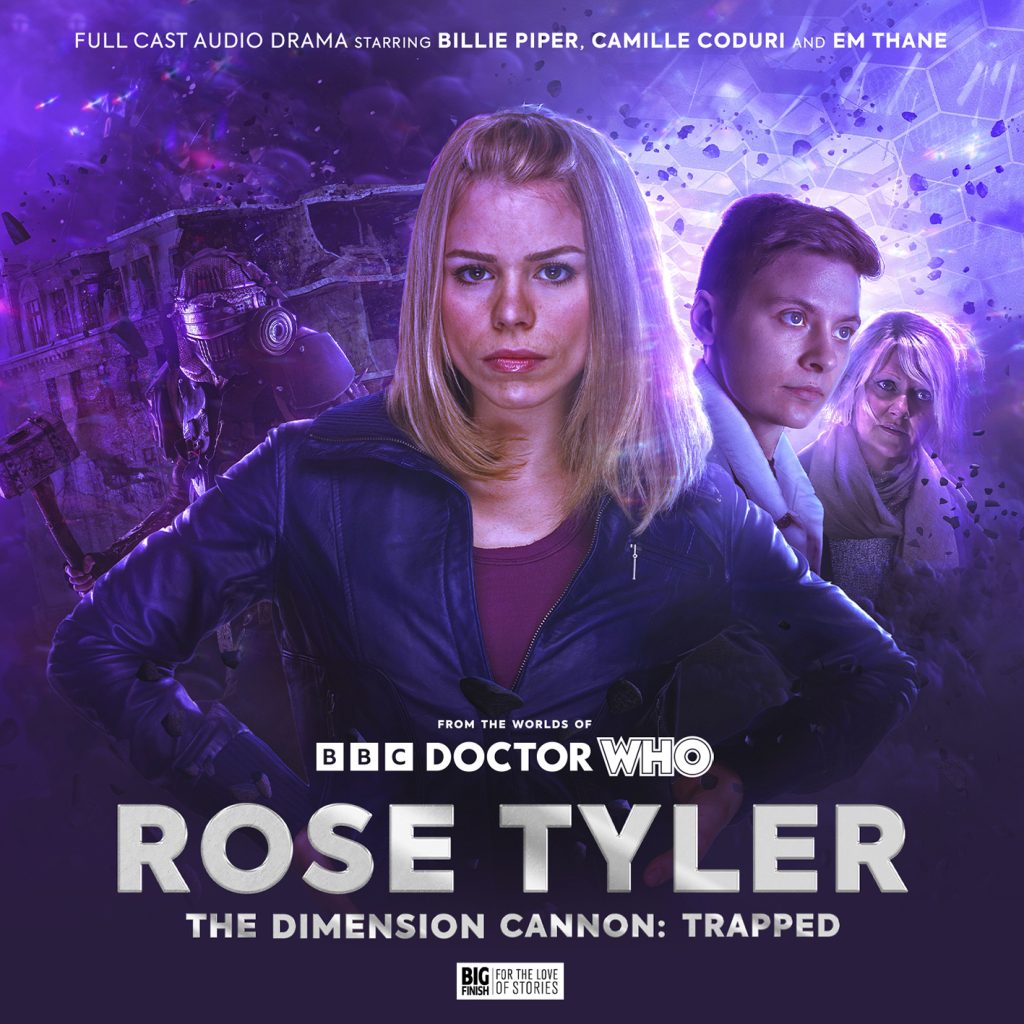 Rose Returns for New Adventures
Billie Piper first played Rose Tyler in the televised Doctor Who reboot in 2005, starring opposite
Christopher Eccleston and, later, David Tennant. Piper's last regular appearance as Tyler was in
Doomsday, the season two finale, but has since made surprise cameos. The first Rose Tyler: The Dimension Cannon box set was released in 2019 and was created by Russell T Davies. Camille Coduri played Jackie Tyler in Doctor Who from 2005-2010. Her last regular TV appearance was in the story The End of Time Part 2.
Billie Piper spoke about her new Doctor Who audio adventure:
"It's exciting to record The Dimension Cannon and play the part again
but it's even more thrilling when the fans learn about it, listen to it and then discuss it with me
when I meet them at conventions. It doesn't feel over. Rose Tyler has more life in her yet."

Billie Piper on Rose Tyler Returns In Doctor Who In "The Dimension Cannon" via Big Finish Productions
Fans are always excited when Rose Tyler Returns In Doctor Who. Whether it be her minor teaser appearances in Doctor Who Series 4, usually when Donna Noble (Catherine Tate) could not see her, to the full-blown return in The Stolen Earth and Journey's End. Story details for Rose Tyler: The Dimension Cannon: Trapped are as follows.
"After a disastrous dimension jump, Rose is trapped in a strange and dangerous reality. Rose's mission is to save the multiverse, but first she must save herself!"

Rose Tyler: The Dimension Cannon: Trapped
The three exciting audio adventures in this box set are as follows:
Sink or Swim by Lizzie Hopley
"Rose is trapped and alone at sea in an unfamiliar world, where a strange entropy eats away at
those struggling to survive. But she finds family, and hope, as she starts her quest to escape…"
The Lower Road by Tim Foley
"Trekking the wastelands, Rose and Danni discover a community that seems to have made peace
with the Anti-Life. But all groups have their secrets, and bargains come at a price."
The Good Samaritan by Helen Goldwyn
Trying to repair her Dimension Cannon, Rose seeks out the last haven of technology on this
Earth. But the utopia of the Dome hides a more desperate situation – and a storm of Anti-Life is closing in…
---
ROSE TYLER: THE DIMENSION CANNON VOLUME 3 — TRAPPED
Duration: 180 minutes approx.
Released: September 2023, exclusively from the Big Finish website.
Director: Helen Goldwyn
Script Editor: Matt Fitton
Written by: Lizzie Hopley, Tim Foley, Helen Goodwyn
Producer: Emily Cook
Senior Producer: David Richardson
Executive Producers: Nicholas Briggs and Jason Haigh-Ellery
Conclusion
Big Finish has been producing Doctor Who audios since 1999, starring Tom Baker, Peter Davison, Colin Baker, Sylvester McCoy, Paul McGann, Christopher Eccleston, David Tennant and John Hurt.
Doctor Who will air in November 2023 with three special episodes as the show's 60th Anniversary headliner event. David Tennant returns as the 14th Doctor alongside Catherine Tate as Donna Noble. Ncuti Gatwa's first episode as the Fifteenth Doctor will air over the festive period, while his series 14 will debut in 2024 with Millie Gibson. Disney+ will be the exclusive home for new seasons of Doctor Who outside of the UK and Ireland.
---
More From Nerdgazm
🚨 – The new Doctor Who: The Collection release – Season 9!
🔥 – An Exclusive Whoniverse Chat With Short Trips Writers Angus Dunican & Felicia Barker!
👀 – EXCLUSIVE: Doctor Who: Redacted confirmed for a second series!
You can also Follow Nerdgazm on Twitter, Find us on Facebook & Check out our Instagram!