Return to Gallifrey, as scheming and political as ever with Doctor Who: Gallifrey: War Room – Manoeuvres. While the annual releases annoy me a bit, over the course of the last 13 series, it's become one of Doctor Who's best spinoffs. A new release in the saga is always exciting, especially ones playing around during the Time War. Leela (Louise Jameson) is being kept on Gallifrey as her friend's life, the former president, hangs in the balance. Last year's set, Allegiance, ended with an emotional reunion between Leela and Narvin (Seán Carlsen). How they pick up from that is really exciting.
Narvin's now working with the resistance, against the Time Lords' agenda. Listening to them work to free Romana (Lalla Ward) and get Leela away from Gallifrey is going to be so much fun. But the General (Ken Bones) knows a bit too much, and Ollistra (Carolyn Pickles) is working against them at every turn. Not to mention, the experimental and horrifying Berserker Daleks are out there somewhere. Danger lurks for the War Room at every turn. Read on about this exciting set in this full, spoiler-free review of the new Gallifrey adventures!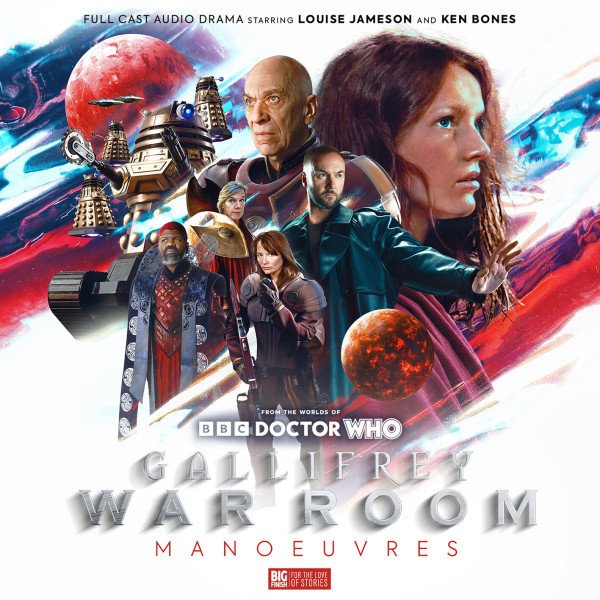 Collaborators
The opening story in this set is "Collaborators" by Katharine Armitage. It sees Leela and The General sent down to a planet to get a mineral for the Time Lords' war efforts. However, as is all too common in Gallifrey, things are a lot more complicated than they seem. They're not the only delegates trying to make an alliance with the planet, with Narvin and Eris (Mark Hawkins) representing the resistance, trying to protect Orrison from Gallifrey. It's a classic diplomatic scenario, but it's a very high stakes one at that.
All this sounds rather high concept and alienating. It's not though. We spend the story following Leela, who's relatively inexperienced and an easy outsider to frame a story around. She's not as fussed about getting minerals, but she's there to defend honour with a bit of subterfuge. Leela's sense of right and wrong has been a great touchstone throughout the series, seldom done better than it is here. Her scenes with Narvin, scheming against the Time Lords, all mark some of her strongest character moments to date.
Plus, it plays out at an accessible pace over the hour, never leaving the listener behind. Watching the story slowly build into a symphony of broken promises and off-putting alliances, reaching an explosive climax, was nothing short of delightful. I hope the ending of the story ends up getting picked up throughout the set, because it's quite a nice little twist. Doctor Who: Gallifrey: War Room was always a fresh start for the series, and now all the characters are in play, the game properly begins here. As far as opening stories go, this one sets a very high bar for the set moving forward.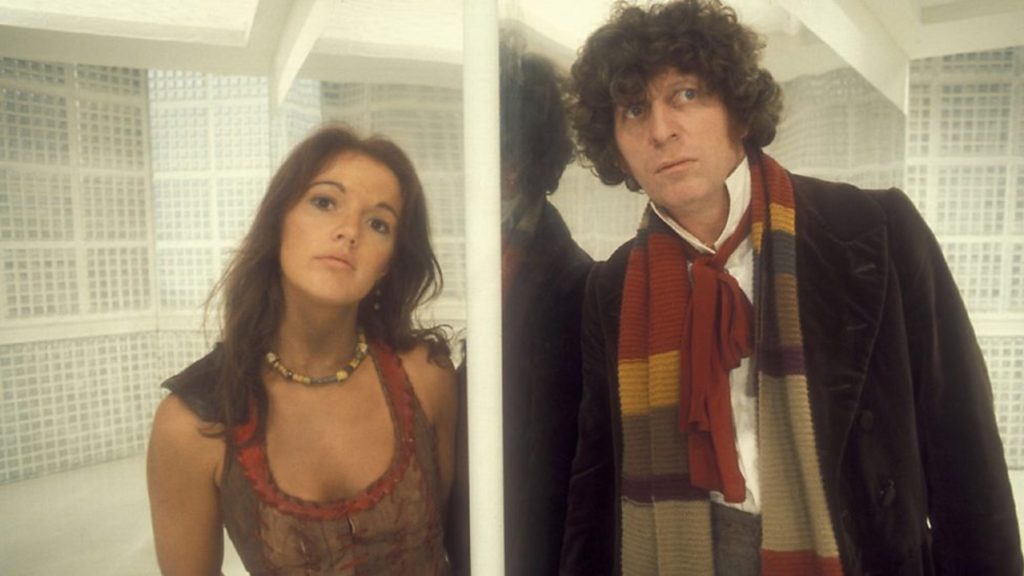 Remnants
"Remnants" is, in every meaningful way, totally different from what came before. Where we had a bit of a political thriller set across a kingdom, we now have a claustrophobic space horror story. Writer Georgia Cook really understood the assignment. For most of the set, all the writers are new to writing for this series and these characters. The fact the set feels as realised as it does is a big testament to the strengths of all the writers involved.
The episode sees The General, Rasmus (Chris Jarman), and Veklin (Beth Chalmers) taken to a space station. Another Time Lord, Cresta (Faith Omole), is trapped there. It exposes the team to the people left behind by the raging Time War, and marks a real turning point in my love for Bones' General. We peel back the layers of this very serious man, and uncover quite the compelling character. As much as "Collaborators" was Leela's piece, this is The General's. Before listening, he wasn't one of my favourite characters, but it's amazing what a story can do.
Getting to see the team under pressure was great. A very claustrophobic setting battling a Berserker Dalek was like something out of Alien. It's such an intense listen for the whole hour, and it just demands your attention from start to finish. However, it's not just action. There's some great scenes where the story meditates on the use of information for personal gain, and how morality can change during wartime. This is another really strong story, though I'd expect nothing less from Gallifrey.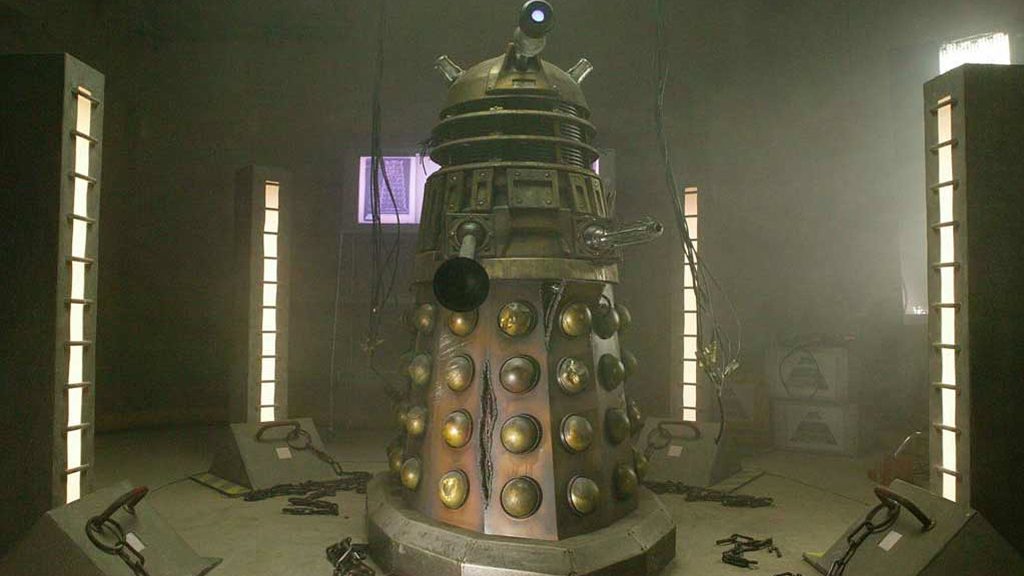 Transference
"Transference" comes from the great Fio Trethewey. He previously wrote "The First Days of Phaidon" from the last set, the story which saw the return of Narvin into the fold. Of all the writers in this series, Trethewey is the one which I feel best understands the dynamic between Leela and Narvin after all of these stories together. This story doesn't disappoint either, seeing Narvin return to Gallifrey on some family business.
There are some perfect moments between him and Leela, as they talk about some potentially gamechanging actions. They've both got their hearts set on freeing Romana, but seem to be going about it in some pretty different ways. After the amount of time we spent talking about it, I'm sure her return is the endgame of the Doctor Who: Gallifrey: War Room series. The build-up and struggles the team have endured trying to do so has been a great ride, and it's reaching another turning point.
Also, in between all of this is a really interesting mystery about a missing scientist, which sees Ollistra reaching for new lows. She's such a great antagonist precisely for the reason that Pickles' performance is so effortlessly charming. I really could listen to her threaten and interrogate all day. It's also nice to be exploring the wider regions of Gallifrey like Lowtown. The story presents a broken, classist Gallifrey, which ties in nicely to the aforementioned dynamic between Narvin and Leela. This was such a great listen, one that I will most definitely be coming back to.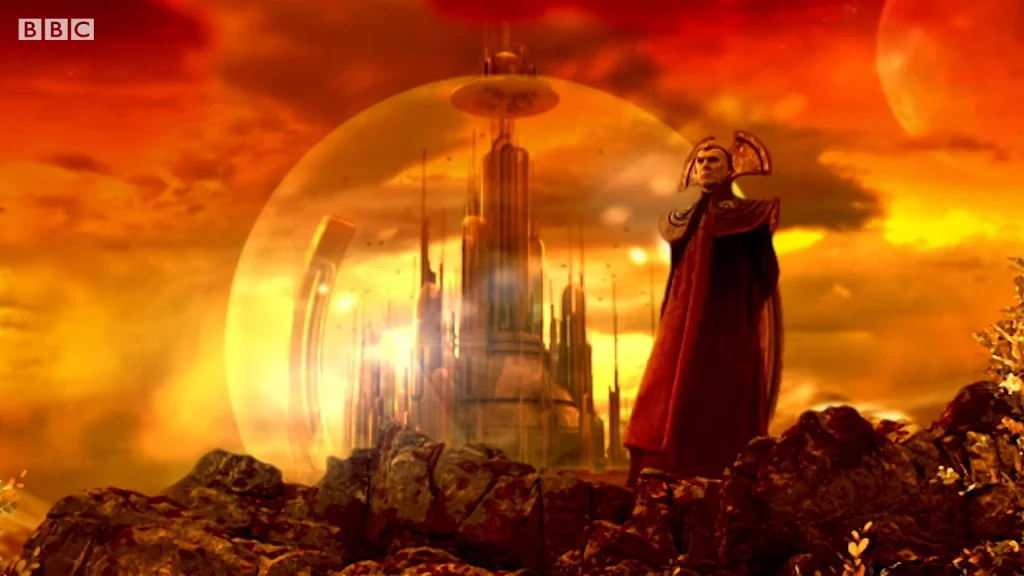 Ambition's Debt
The finale to Manoeuvres is called "Ambition's Debt". Ending where it began, the story's written by Katharine Armitage who also penned the opening "Collaborators". It couldn't be more different from it though, demonstrating Armitage's range as a writer on Gallifrey. This one has far more to do with tensions within the titular War Room. While Rassilon (Richard Armitage) isn't physically present in the set, he looms over everything. Ollistra in particular has become something of a Rassilon lite, bootlicking for the sake of her higher aspirations.
The story still returns us to Orrison though, and reveals what became of the planet following the end of the story. In the interests of remaining spoiler free, I shall not mention who or what, but it's haunting. If you've listened to the Dalek Universe story "The Trojan Dalek", it filled me with the exact same sort of emptiness. Some seriously good sound design, with the usual Big Finish high production value creating a haunting soundscape.
There's such a grandiose narrative between the first and last parts of the boxset, it's honestly kind of mindblowing. I only hope that this is able to be followed up nicely, but with two really solid sets, Doctor Who: Gallifrey: War Room has totally won me over. As increasingly dangerous as Gallifrey is becoming for Leela, the stories have only become more and more stellar. For a finale only halfway through the series, it shows a lot of promise for what the series will be building toward. I for one cannot wait for the resolution this story.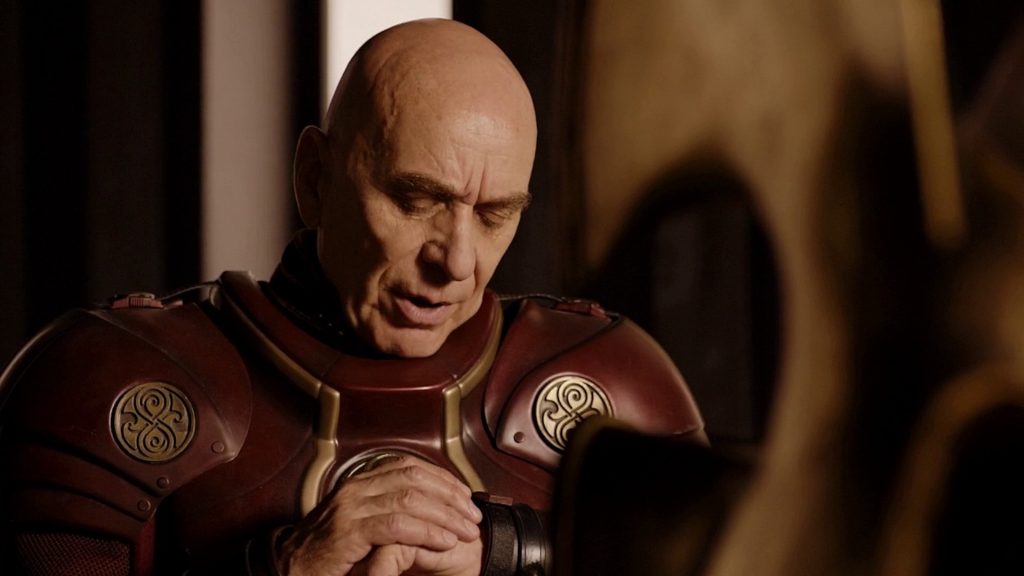 Conclusion
Well, I guess we'll all have to wait another year before we get to return to Gallifrey. What will become of The General and Leela? Will Ollistra totally seize power? Is Rassilon going to make a big grand entrance? And, perhaps most importantly, will we get any closer to saving Romana? If there's one person capable of saving the increasingly corrupted and dark Gallifrey, it's her. The as-yet-untitled Doctor Who: Gallifrey: War Room releases in September 2024 from Big Finish Productions.
This was such a cool set, though. Seeing tensions in the War Room reach a new boiling point was some of the most consistently entertaining Big Finish I've ever seen. If you only pick up one set this month, make it this one. Armitage, Cook, and Trethewey understand the characters and world of Gallifrey like no writing team the series has ever seen. Make no mistake about it, this is my favourite Big Finish series, and I am already counting down until next September!
You can pick up your own copy of the epic Doctor Who: Gallifrey: War Room – Manoeuvres exclusively from Big Finish Productions. It's available to own for £24.99 as a collector's edition CD box set or just £19.99 for a download-only copy. The set is available for purchase exclusively here. For Doctor Who reviews, news, lore explorations, and more, be sure to follow the team here at Tardis Central!
---
Doctor Who will return on November 25th 2023, with "The Star Beast", the first in three special episodes as the show's 60th Anniversary headliner event. David Tennant returns as the 14th Doctor alongside Catherine Tate as Donna Noble. Ncuti Gatwa's first episode as the Fifteenth Doctor will air over the festive period, while his series 14 will debut in 2024 with Millie Gibson. Disney+ will be the exclusive home for new Doctor Who seasons outside the UK and Ireland.
---
More From Nerdgazm
🚨 – Doctor Who: Once and Future – Two's Company – Review
🔥 – NEW Doctor Who: Unleashed Series Announced!
👀 – Doctor Who "Tales of The Tardis" Officially Revealed!
You can also Follow Nerdgazm on Twitter, Facebook, Instagram and now Threads!