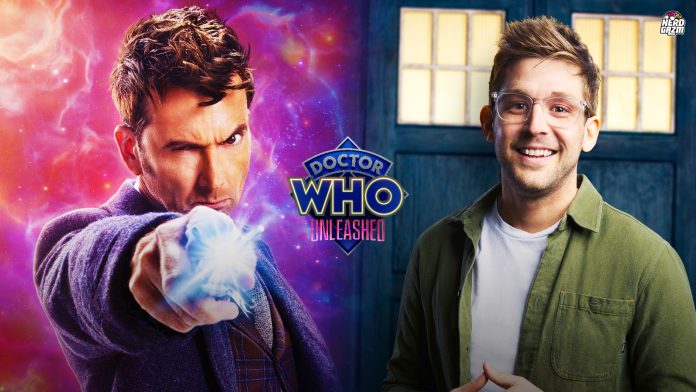 Get ready to go behind the scenes with Doctor Who once more! The BBC has announced that a new series called Doctor Who: Unleashed series will air in November 2023. Coming to both BBC Three and BBC iPlayer, the brand new access all areas of the show will give viewers an unmissable insight into the world of Doctor Who. Hosted by Steffan Powell, viewers can switch over after new episodes of Doctor Who to see how the episode was made.
Being described as the "ultimate companion to Doctor Who", many will immediately think of Doctor Who Confidential. The previous behind-the-scenes series ran from 2005-2011. It was created to complement the revival of Doctor Who back in 2005. Now, Doctor Who: Unleashed takes the place of the new series to go behind the scenes of the legendary drama, right in time for the 60th Anniversary.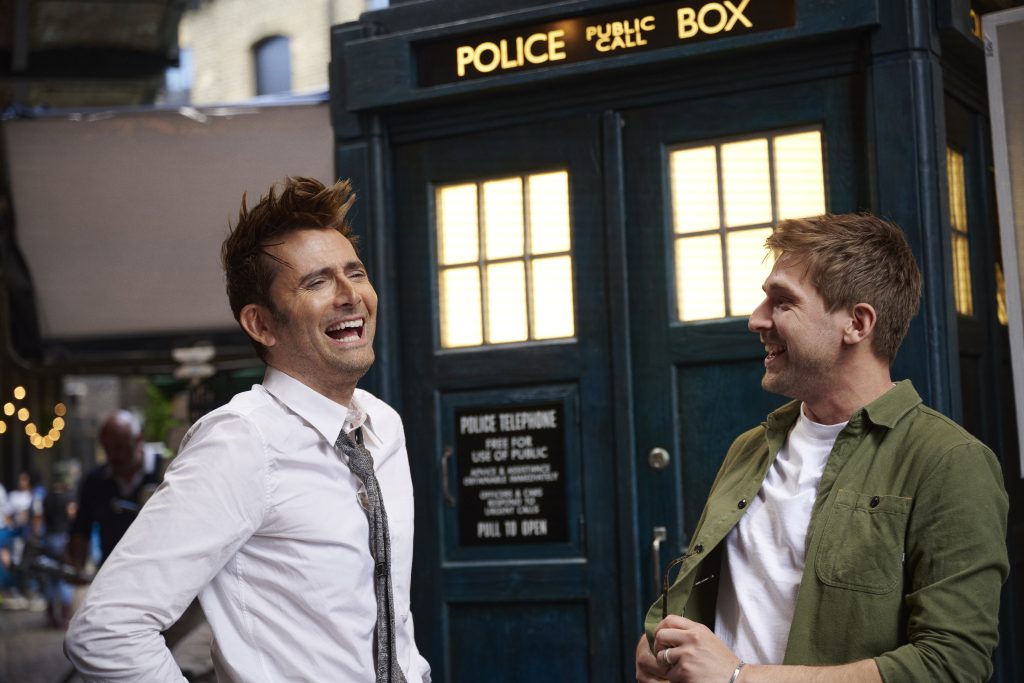 Doctor Who: Unleashed Details
The new 30-minute factual entertainment series produced by Bright Branch for BBC Studios for BBC Three and BBC iPlayer. Doctor Who: Unleashed will provide fans with exclusive interviews with the stars in front of the camera and those behind it. Host Steffan Powell will take viewers on a journey, showing them how this out-of-this-world drama is made. Speaking about the new series, Powell said the following:
"When you're told Russell T Davies is asking for you to present a show, you say, 'when does he want me?' Doesn't matter, I'll be there…There's a really fun and fascinating group of people bringing Doctor Who to life – I can't wait for the audience to meet them. I'm so chuffed to have been trusted to help tell, in all its glory, the story of what goes into making the magic happen."

Steffan Powell via BBC Studios
Hailing from Amman Valley in South Wales, Steffan Powell became BBC News' first ever Gaming and Culture Correspondent in 2021. He can often be heard presenting on BBC Radio 5 Live, BBC Sounds and seen presenting factual entertainment programmes on Welsh language TV station S4C. Powell can be pictured with David Tennant, who returns to Doctor Who as the 14th Doctor. Returning Showrunner and Writer Russell T Davies said the following on the Doctor Who: Unleashed announcement:
"Over the years, I meet so many people who were inspired to find careers in TV, because of the behind-the-scenes material the BBC would show. And now it's back, in the grand old tradition of Doctor Who Confidential, but in a brand new form, Unleashed! So a whole new generation – and faithful fans of old – can see what the stars and the crew get up to behind the cameras."

Russell T Davies via BBC Studios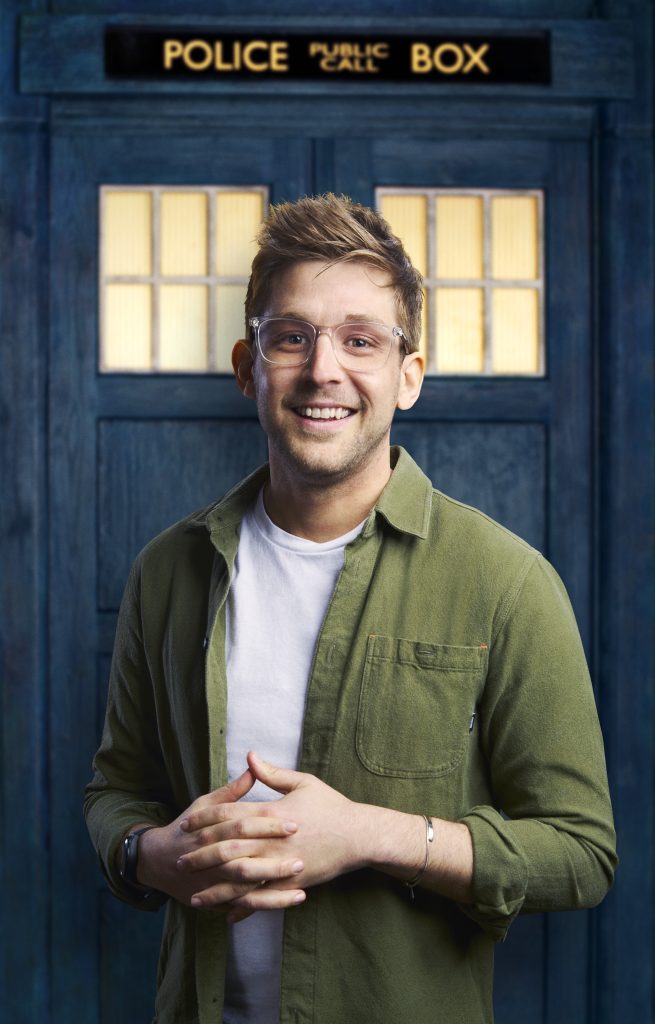 All Eyes On Doctor Who's 60th!
The legendary franchise of Doctor Who is heading for its 60th Anniversary celebrations in style. Last weekend, fans were treated to a new trailer for the show's 60th Anniversary Specials. The brand new trailer features Neil Patrick-Harris waltzing onto the scene, as it is now revealed that he will play The Toymaker, an all-powerful enemy last seen in 1966! Also shown, UNIT is back with a bang! Jemma Redgrave reprises her iconic role as Kate Lethbridge-Stewart alongside David Tennant as the Fourteenth Doctor.
Doctor Who: Unleashed lands on BBC Three and iPlayer this November. Since the first filming of Doctor Who's 60th Anniversary, fans have been convinced that a behind-the-scenes show was in production. Those who were excited enough to observe public filming became aware that something was in the works. Now, we finally have confirmation.
Doctor Who will air in November 2023 with three special episodes as the show's 60th Anniversary headliner event. David Tennant returns as the 14th Doctor alongside Catherine Tate as Donna Noble. Ncuti Gatwa's first episode as the Fifteenth Doctor will air over the festive period, while his series 14 will debut in 2024 with Millie Gibson. Disney+ will be the exclusive home for new seasons of Doctor Who outside of the UK and Ireland.
---
More From Nerdgazm
🚨 – Doctor Who: Once and Future – Two's Company – Review
🔥 – BBC Remastered Doctor Who Series 1-4 for 60th Anniversary!
👀 – EXCLUSIVE: Doctor Who: Redacted confirmed for a second series!
You can also Follow Nerdgazm on Twitter, Find us on Facebook and check out our Instagram!