Although this is the tenth Big Finish boxset starring the Ninth Doctor (Christopher Eccleston), it still feels unreal that he's back in the role. He's one of my absolute favourite Doctors, so I'm particular about his stories. This latest instalment, Doctor Who: Travel in Hope, features a murder mystery, some space horror, and even a run-in with Alpha Centauri (Jane Goddard)! We've also got some great writers in tow, such as Robert Valentine and James Moran. I could barely ask for a better setup for a new Ninth Doctor set if I tried.
On paper, it sounds amazing, with the perfect variety of stories to make the set a nice listen. In fact, it almost sounds too good to be true. But concepts aren't everything. Is it actually a good listen, or does it collapse under the weight of its own ambition? All this and more in this spoiler-free review of Travel in Hope, the latest escapades for my first Doctor, Christopher Eccleston!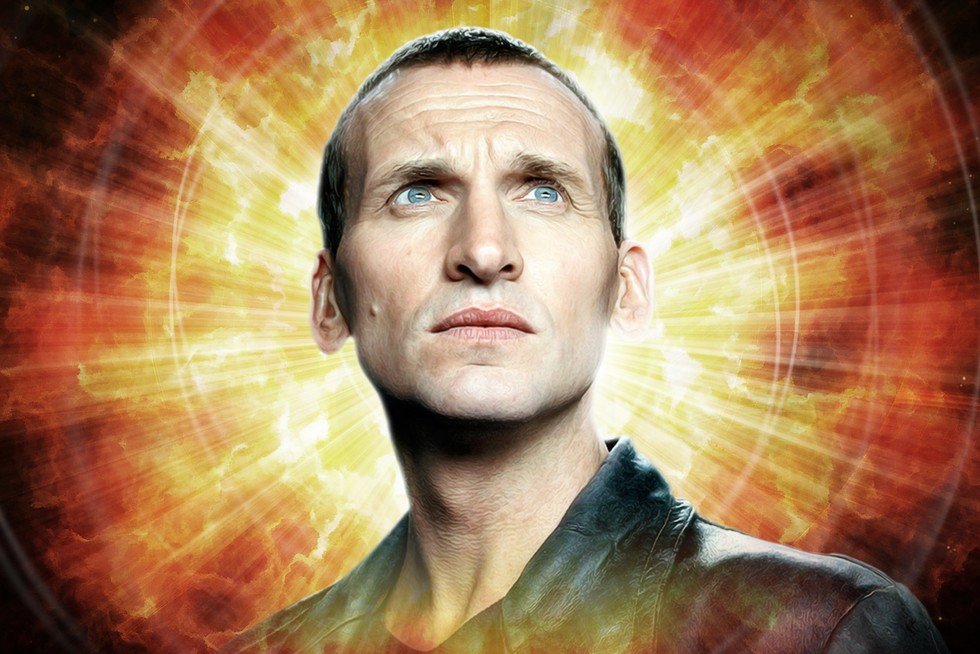 Doctor Who: Travel in Hope Below There
This story is a lovely character piece. Not for the Doctor but for the one-off guest star. This guest is called Vyx Leeson (Kelly Adams). She's alone on a transport relay station in the depths of space – overworked, isolated and alone. Maybe she's not alone; voices are coming through the comms, and some really dark visions plague her. It's a shocking space horror story which constantly has you guessing. Writers Lauren Mooney and Stewart Pringle nailed it. I usually get a little worried when I see more than one writer credited on a story, but this is gorgeous.
I also love the way the Doctor is implemented here. It's right there in the synopsis – Vyx "gets a call from the Doctor". Having him partially on the sidelines here was a nice touch. There are literally thousands of stories about the Doctor, but few of those centre on a random technician from around the Whoniverse. That sort of thing is what I adore about the Ninth Doctor Adventures range from Big Finish. The one-off characters they focus on always feel so fleshed out after the hour, and this is probably the best one yet.
There's also a touch of fun here too, though. We're allowed to relate to Vyx and their experience marrying all too well with things we recognise all too well in 2023. Although this dissipated over the hour of the story's runtime, it made her a better character. Little character arcs are made so much better when we can relate to the characters. The story's also a sci-fi horror story, so it's not all relatable. The sound design's great, too, so I'd definitely leave the light on—a very enjoyable romp with the moral built for the Ninth Doctor.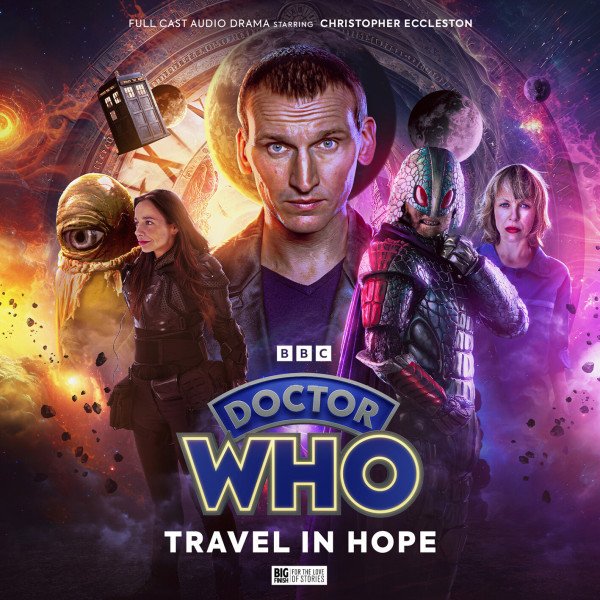 The Butler Did It
If you ask me, TARDIS malfunctions and repairs are an underused and underrated story format. It always forces the Doctor into the craziest alien environments. As many planets and spaceships as we visit in the Whoniverse, nothing will beat a sci-fi version of something we're familiar with. Here, it's a car repair garage, but for spaceships. It's one of my favourite tropes and makes for quite a fun setting for this epic adventure! The most unfortunate bit is the friend teased in the synopsis isn't anyone, which feels like a missed opportunity (one the next story more than makes up for, though!).
Compared to the last episode, it's a lot lighter. The title may sound a little familiar as a traditional murder mystery trope. We've seen many fun murder mysteries over the past year, with both Glass Onion and See How They Run being shining examples. A bit like those, it's a fun twist on the murder mystery genre we're all familiar with. That being said, that twist is definitely not just limited to the introduction of sci-fi elements. Writer James Moran has crafted a bit of an unconventional story with more than a few laughs.
The guest star of this episode is Myra (Emma Swan), a great foil to Eccleston's approach to this story. As serious as he is as the Doctor, he's running around a little more frantically than usual, tapping into the more eccentric side rather than the darker one. The rest of the cast, interestingly, each plays dual roles. It's not as jarring as I thought it would be, and it pads out the character roster nicely. Although I think the story may've been better with an even tighter cast, they're each still used pretty effectively.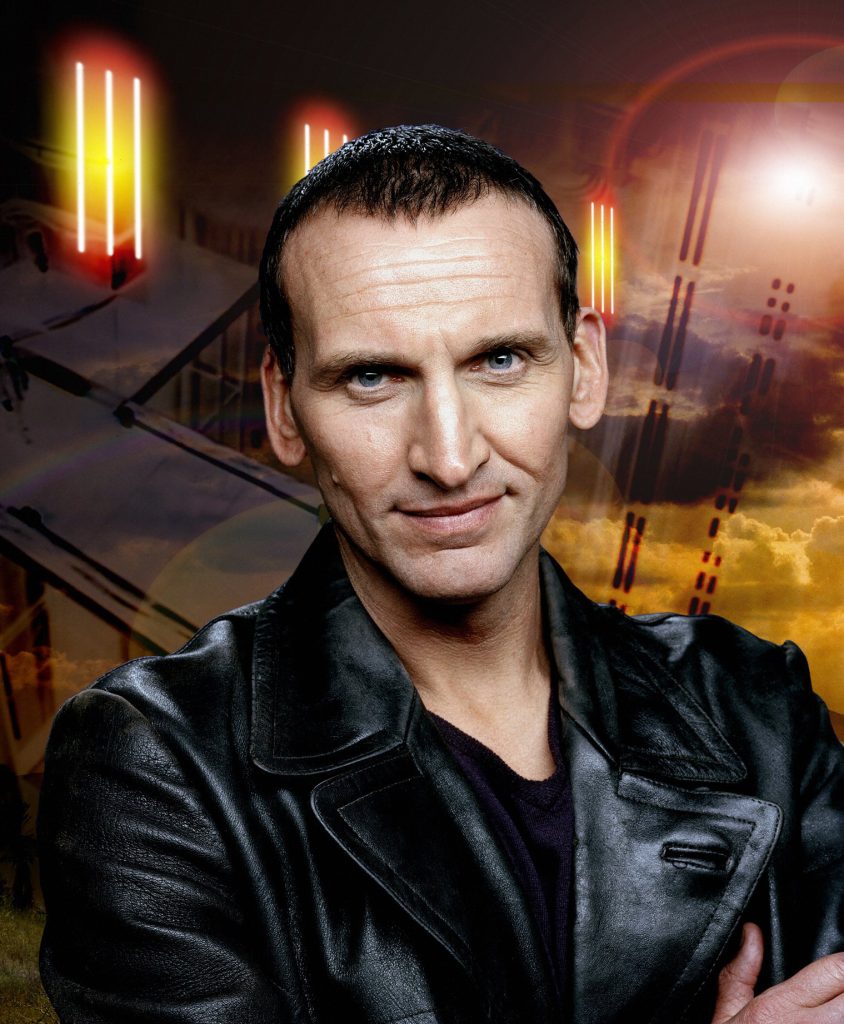 Run
This is easily the coolest, most succinct one-word title I've ever seen. Before I read the synopsis and listened to the story, it immediately invoked images of the Ninth Doctor running around in the episode "Rose". Alas, it's about Alpha Centauri running for president of the Galactic Federation against the evil Bellatrix Vega (Jane Asher). As a big fan of political thrillers like Battlestar: Galactica's "Colonial Day", I had a great time here. I love how Vega, being a demagogue, can make her a stand-in for all manner of contemporary leaders.
The biggest treat here, though, is Alpha Centauri. This is possibly the biggest role they've had so far. As such a beloved character, it's always nice to see them again. It's also more than time that we got to see an origin story. While previously they've been a guest star, this is a proper Alpha Centauri story. It's also written by longtime Big Finish superstar Robert Valentine, making it the best story of the boxset. By far. It's also the longest, but it never feels unearned.
Being about the rise of fascism, this is a dark story, but not without its moments of levity (if you're a nerd with interests broader than Doctor Who, you'll have a great time with this one). Although, as someone with a particular interest in news and current affairs, it feels like this was a story tailor-made for me. For a Doctor based in the politics of the working class fighting against their oppressors, it was a story that felt like it could only be done with the Ninth Doctor. Christopher Eccleston is a superstar, and he makes this story the 10/10 it is.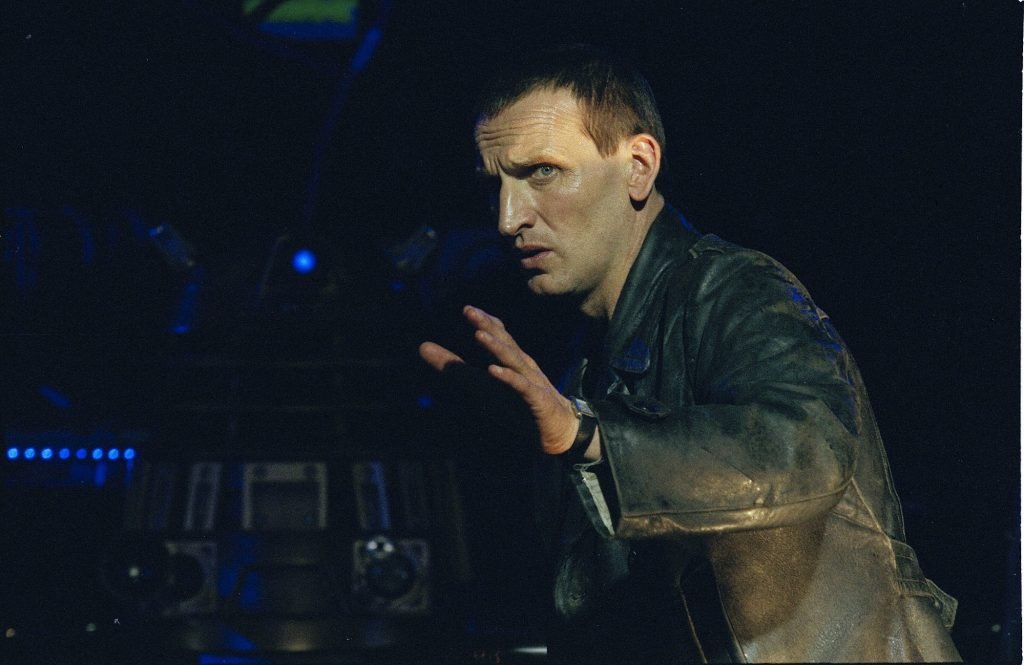 Conclusion
Not only are all of these stories strong, but they play to the Ninth Doctor brilliantly. I'm a longtime lover of Series 1, but my appreciation for Eccleston's performance has risen exponentially thanks to these audios. Coupled with an understanding of Eccleston's working-class background, one greatly appreciates the stories. Science fiction, especially Doctor Who, is a lovely ground for social commentary. But seldom has a set of stories come together so brilliantly. It may well be the most consistently good set so far.
This latest set is a hell of a listen! If you've never touched the Ninth Doctor audios at Big Finish, this is a nice jumping on point. All episodic, mostly original concepts, with one of the coolest returning characters the range has done yet. I don't know where this range is going, but I look forward to getting more of Eccleston's Doctor in February 2024 in the next set. He's also been confirmed to appear in the Once & Future range so that the 6-month wait will be a bit easier.
---
Where to Buy
You can now pick up your copy of Doctor Who: Travel in Hope from Big Finish Productions! It's available as a special collector's edition 4-disc CD boxset (+ digital download) for just £29.99. There's also a digital, download-only copy for just £22.99. It is available for purchase from the Big Finish website here. For Doctor Who reviews, news, lore, and more, follow us at Tardis Central!
---
More From Nerdgazm
🚨 – The new Doctor Who: The Collection release – Season 9!
🔥 – An Exclusive Whoniverse Chat With Short Trips Writers Angus Dunican & Felicia Barker!
👀 – EXCLUSIVE: Doctor Who: Redacted confirmed for a second series!
You can also Follow Nerdgazm on Twitter, Find us on Facebook & Check out our Instagram!