Before the upcoming Doctor Who special, The Power of The Doctor, we look at a past series. Jodie Whittaker's Doctor Who: Flux series saw her face off against Sontaranns. On Saturday, the 21st of August this year, Jonathan Watson thoroughly adventured into the geekdom for a convention in Glasgow to embrace his position in the Whoniverse as a Sontaran. Jonathan played the Sontaran Commanders Ritshaw & Stenck and Sontaran Skaar in Doctor Who: Flux. He kindly gave us time at the venue for a brief chat!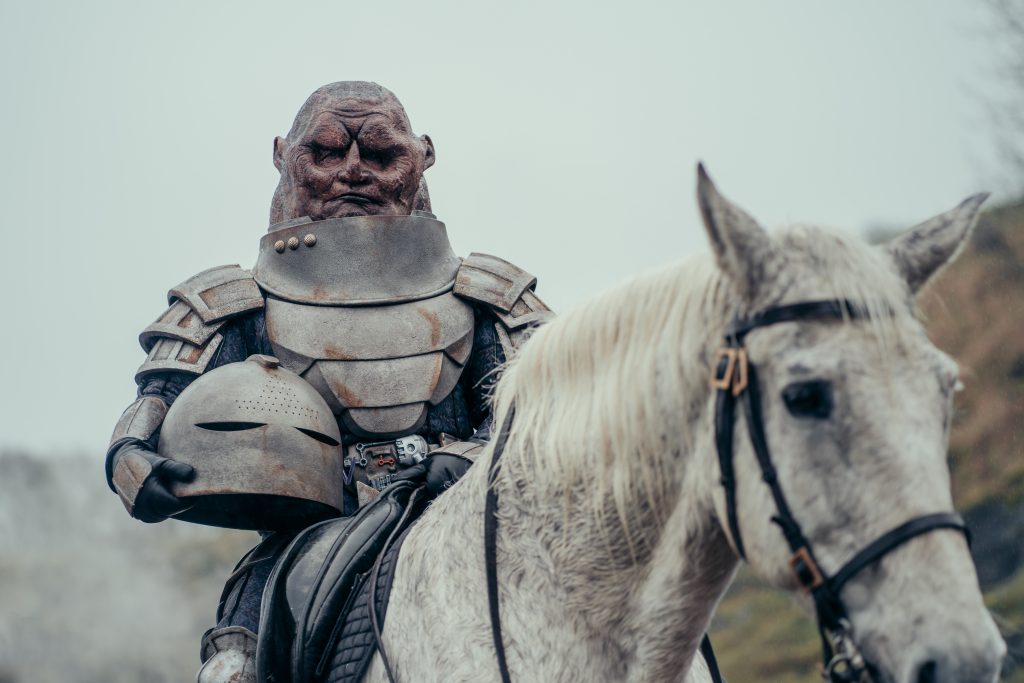 Speaking With A Sontaran
A pleasure to have you here, Jonathan Watson. Well, I think the first thing to say is – for you doing Doctor Who, I didn't realise it was you…
Well, I'd be surprised if you did, aha!
Sontarans, eh? It reminds me of Christopher Ryan, famous for being in The Young Ones when he was in as a Sontaran before. Hard to recognise faces at first! Would you happen to know the previous Sontaran stories? Did they inform you how you did the part?
Well, do you know… I didn't know anything about them, so my take on it was the way I just saw it. I didn't realise it was bringing it back to the original [classic series]. And Chris Ryan is an actor who I really admire… Really. My very first job was in 1979 when I first came out of Drama college (the Royal Conservatoire of Scotland – then known as the Royal Scottish Academy of Music and Drama), and I very nearly worked with him at the Everyman in Liverpool. But I ended up working at the Glasgow Citizens instead. So, I've got huge respect for him. When I heard he'd done the Sontarans, I was like – I'm happy to do the Sontarans.
On that, he did the Sontarans in the 2000s, and was in the show in the 1980s too (Season 23's Mindwarp). He's been in the show twice.
Well I'm hoping to go back. I'd love to go back to them.
Jonathan Watson's Audio Potential?
Ah, you've anticipated my next question, because with these Sontaran stories, they do tend to get the same cast members back in.
You never know.
And further to that, they could stick you on an audio drama. Big Finish are in need of their Sontarans…
Somebody mentioned that. [They] Put that up on Twitter. But I haven't heard from the Big Finish guys, so… I do know a couple of people from Big Finish, but haven't been approached yet.
Do you think there's a lot of potential for a Big Finish Sontaran story? Preferably with extra Scottish accents!
I know that they're keen to do a Sontaran story, so who's to say? I'll leave it in [fans'] most capable hands.
Fans do like their petitions! Happened with the spin-off Class… I'm sure someone will put a petition up. Moving on, I bet it was early mornings for you having to get all the makeup and the prosthetics on?
For an early eight start [at filming], it was three o'clock. Five hours before I was on set, yeah. But it was alright… It was fine. I loved it.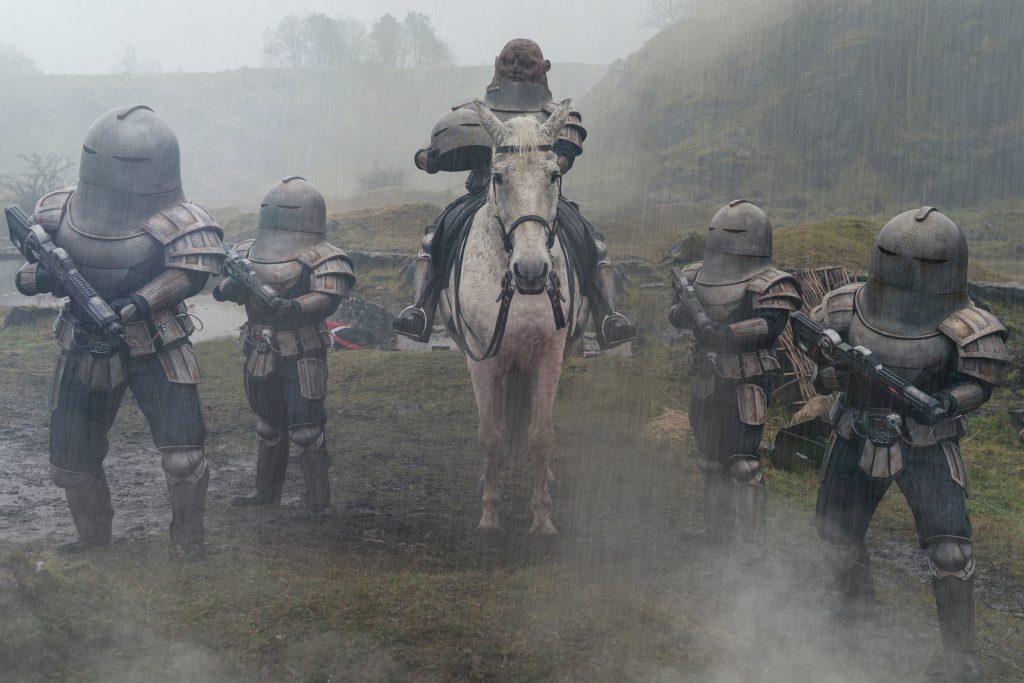 Getting The Role
Did the production team approach you for the role, or…?
They approached me, and asked me to tape for it. Because Andy Pryor – he's been trying to get me into it for a wee while. And taped for it at a weekend. Monday, it was mine. So that was good. First time my son's been chuffed that I've got a job! Because he's a Doctor Who fan.
Yeah, it's quite the thing. Particularly with kids. Oh, it's Shakespeare. Oh, it's this. It's that. And then you mention Doctor Who and…
Yeah, because I said to him. I said: "Dennis, I've been asked to tape for Doctor Who." He was like: "Eh? Uh… Uh, what's it you're doing?" Me: "I don't know… Commander of the Sontarans." And he just… (does a face of gleeful shock)
A full what moment! Shock to his system! I'm guessing he told you – sit down, watch this, watch that…?
No, no, he didn't, no. I just taped it, but he did get me that Christmas… Before it came out, I knew that I'd have a figurine. My own figurine. (we know you're going to ask, folks, but we're not quite sure which particular one Jonathan was talking about here…) And he got me it for Christmas. (beaming smile) That was my present.
From Chris Ryan to you to the joy of your son.
Exactly. More than chuffed to follow in those footsteps.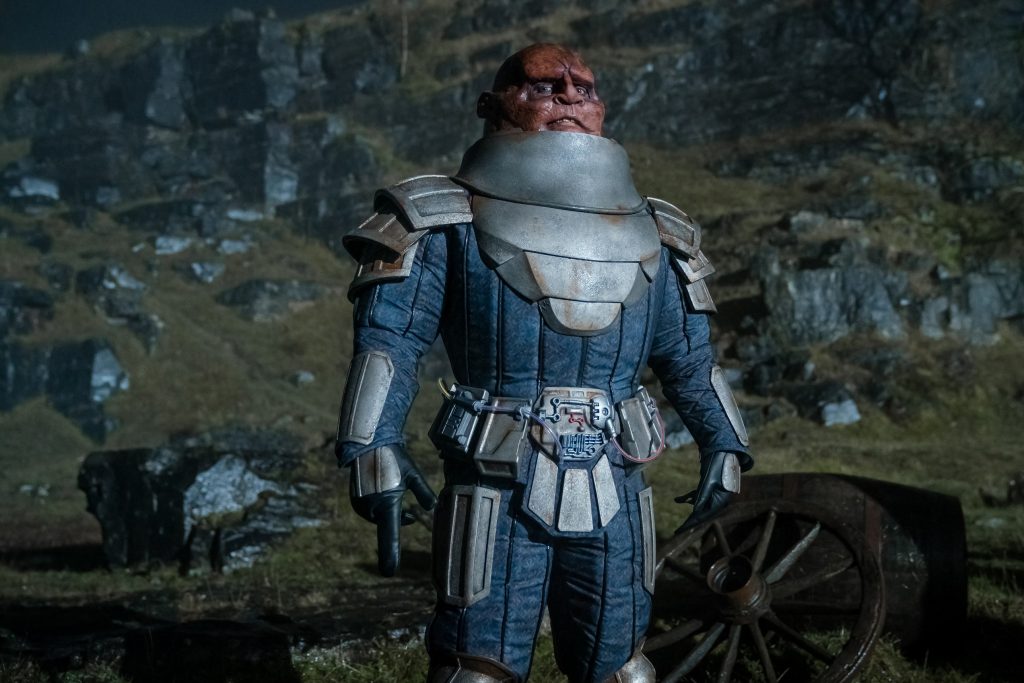 Final Thoughts
Of course, it has to be asked – was it tough to do as a production amidst Covid?
They… because they had the budget, everything was so well-organised. I mean, so I had to… You couldn't get public transport down. I had to drive from Glasgow to Cardiff to film it. But somebody would give me a test before I went down. And for… to do the "Doctor Who: Flux", it took just over a year. I don't think they had one outbreak of Covid in the whole set. It was so well-monitored. And yeah, it was alright… And I had a special letter. Because I was driving down… the M6 and all that was empty… and I had a special letter for if the police stopped me. To say: "I'm filming Doctor Who in Cardiff. Let this man go."
Did you get asked for it?
No, nobody ever asked. Bit disappointed.
Aha, yes… waiting for that moment of being stopped, chap on the window, and pulling out the letter!
Yes.
Oh well, at least it was a solid and comfortable production all the same. Anyway, it has been a pleasure speaking with you today, Jonathan.
Aha, yes, take care. Oh, and don't forget the Big Finish petition.
Aha, I'll get on it… Take care!
[Kind thanks to Jonathan Watson for the courtesy of this interview and the Braehead Arena staff for their kind hospitality.]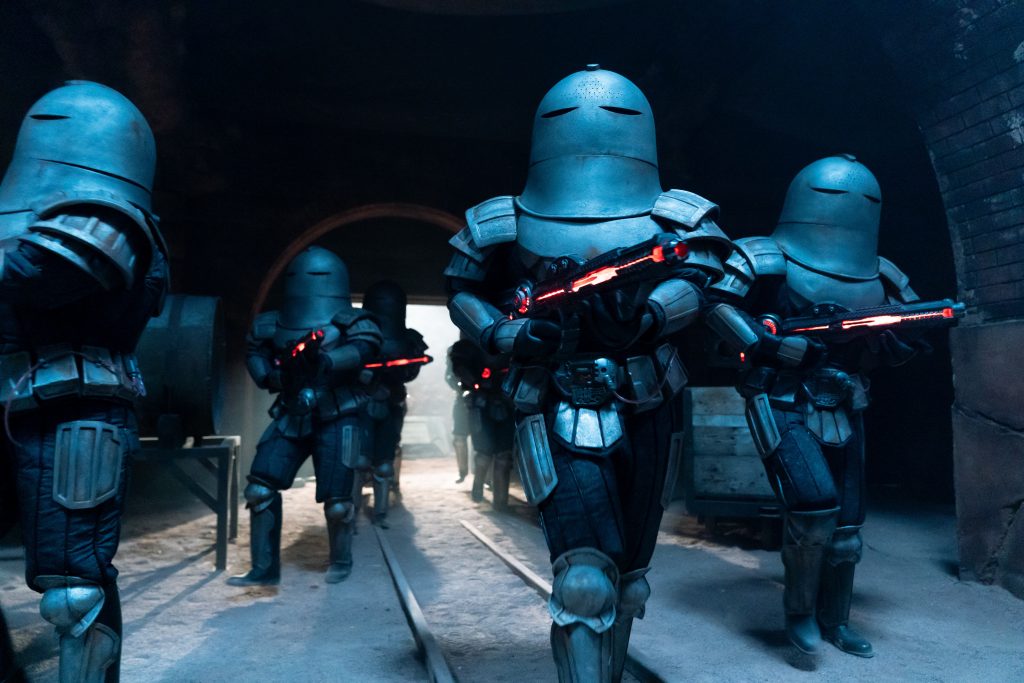 Conclusion
Doctor Who: Flux is available to stream on BBC iPlayer. Additionally, you can purchase Series 13 via Amazon on Blu-Ray and DVD. Doctor Who returns with "The Power of The Doctor" on October 23rd via BBC One. The upcoming special episode will serve as Jodie Whittaker's final episode as the Thirteenth Doctor. However, who does she hand the reigns over to? We'll need to wait and see!
---
More From Nerdgazm
? – Follow Nerdgazm on Twitter
? – Follow Nerdgazm on Facebook
?- Follow Nerdgazm on Instagram