The Doctor Who 60th Anniversary Specials have not been released yet, nor has Series 14, but that's not slowing down Showrunner Russell T Davies. Speaking in the latest Official Doctor Who Magazine, Davies has confirmed he's already hard at work on the Doctor Who 2025 Season, which is Ncuti Gatwa's second season of Doctor Who. Gatwa, alongside Millie Gibson, is currently working on filming Series 14 of Doctor Who. However, Series 15 is rumoured to film later this year, following a summer break.
This isn't the first time Davies has commented on Doctor Who Series 15. For example, in October 2022, he commented on how he was looking to incorporate things into "Season Two". This is Series 15 of Doctor Who. Of course, Ncuti Gatwa is an in-demand actor. Therefore, it would make sense to quickly get the Doctor Who 2025 Season underway to avoid delays in filming. After all, Davies and the Doctor Who team don't want gap years in terms of releasing any more.
"There isn't time to pause, as we leap on to the 2025 season. Right now, four scripts are being written simultaneously, including this one, right here in front of me, which you won't see until the year after next"

Russell T Davies via Doctor Who Magazine #592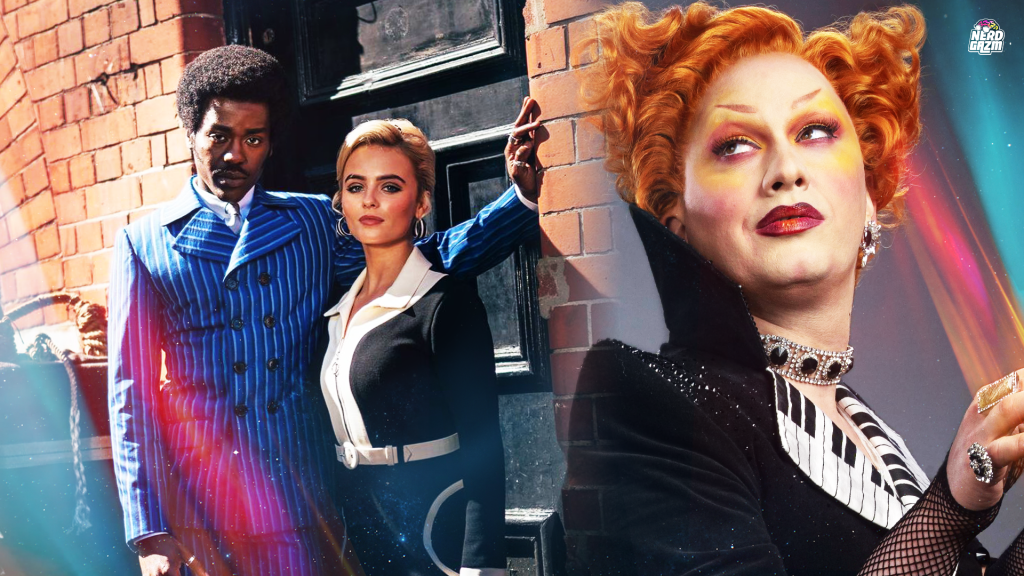 Doctor Who Charges Forward Into The Future
The Doctor Who 2025 Season news comes from Showrunner Russell T Davies. As with every month, Davies pens a "Letter from the Showrunner" in the Official Doctor Who Magazine. The latest issue, #592, is available in Print and Digital editions. Additionally, Davies reflects on what it is like working on Doctor Who. With "All five blocks in production", things are not slowing down for the creative teams behind the show. For example, eight regular episodes and four specials are in the works. Three being the Doctor Who 60th Anniversary, the other special being the Festive Season.
There's time to pause. like that bit on a rollercoaster where you pause, gentle, at the top, before plunging back down screaming in abject terror. so this is a little moment to stop, to look round, to admire the view.

Russell T Davies via Doctor Who Magazine #592
Davies also reflects on how there are only five months until Doctor Who returns. This is for the 60th Anniversary. Additionally, he has revealed that the first special with David Tennant, titled "The Star Beast", is almost finished. Thanks to Doctor Who Magazine's "Production Diary", Scott Handcock, who is a Doctor Who script editor, has shared insight into the inner workings of Bad Wolf. For example, Scott revealed that on Friday, the 26th of May, Ncuti Gatwa and Millie Gibson met with Russell T Davies and Director Jamie Donoghue for a detailed Block Five page turn.
We've recently learnt that "Block Five" will contain a two-part season finale for Doctor Who Series 14. Therefore, it will likely lead into the Doctor Who 2025 Season. Additionally, Scott's notes in the production diary state the readthrough of both episodes features a star-studded cast. We know that Series 14 includes the likes of Jinkx Monsoon, Bonnie Langford, Jonathan Groff and many more stars. But naturally, fans do wonder if Davies and the Doctor Who team have more surprises awaiting us.
Conclusion
Even before we get to the Doctor Who 2025 Season, we've got the Doctor Who 60th Anniversary Specials, which fans were treated to a trailer for just a few months ago; however, with Doctor Who Series 14 filming still taking place, new announcements arrive confirming new actors and actresses. Young actor Lenny Rush was confirmed to star in Doctor Who this month. Additionally, fans speculate on who else could reprise their role in the Whoniverse. Freema Agyeman maintains high popularity, with many asking Martha Jones to return!
Doctor Who will air in November 2023 with three special episodes as the show's 60th Anniversary headliner event. David Tennant returns as the 14th Doctor alongside Catherine Tate as Donna Noble. Ncuti Gatwa's first episode as the Fifteenth Doctor will air over the festive period, while his series 14 will debut in 2024 with Millie Gibson. Disney+ will be the exclusive home for new seasons of Doctor Who outside of the UK and Ireland.
---
More From Nerdgazm
🚨 – The new Doctor Who: The Collection release – Season 9!
🔥 – An Exclusive Whoniverse Chat With Short Trips Writers Angus Dunican & Felicia Barker!
👀 – EXCLUSIVE: Doctor Who: Redacted confirmed for a second series!
You can also Follow Nerdgazm on Twitter, Find us on Facebook & Check out our Instagram!