Here we are, the finale of Jacqueline Rayner's Purity saga. Out now from Big Finish Productions, Purity Unbound sees the Sixth Doctor (Colin Baker) manoeuvring to defeat the evil Purity (Imogen Stubbs) once and for all. The Purity series has been a favourite range of mine, with Rayner's production making it feel like a contained era. In a way, it's akin to what Russell T Davies accomplished with the TV series.
The relationship between the Sixth Doctor and Mel (Bonnie Langford) is one I'm glad Big Finish continue to expand on. So far, they've made quite the stand against the evils of Purity. Now, with Hebe (Ruth Madeley) finally back in the mix after last set's escapades, the tide is turning. This is their last chance to save reality from the clutches of Purity's bigotry. In a audio set jumping around all manner of different timelines, it's bound to be a creative and timey-wimey listen.
However, a series' legacy is judged very much by its conclusion. There's a lot hinging on this finale to be good. Are Jac Rayner, Mark Wright, and Robert Valentine up to the task? Does this epic saga have a satisfying conclusion? Let's find out in this review of the latest Sixth Doctor adventure!
Girl in a Bubble
Following on from the cliffhanger ending of Purity Unleashed, the Doctor and Mel have found themselves in Hebe's flat. The only problem is, this isn't the universe they remember, Hebe has no idea who they are, and the evil Purity is in control. Interestingly, the story has an almost fairytale feel at the start, looking at the way Hebe lives in this timeline with a sense of childlike wonder. After the cliffhanger, I thought it was a fascinating way to pick the story back up. It's a fitting way to introduce us to Purity's beyond-bigoted "paradise".
The synopsis for Purity Unbound mentions Ron (Toby Hadoke), who has been a recurring character throughout the set. Hadoke brings a lot of emotion to his performance here, and really makes Jacqueline Rayner's introductory story something special. His dynamic with Hebe in this timeline, where he acts as a sort of butler (or 'factotum' as the synopsis puts it) is very different to what we're familiar with. It's darkly funny on Purity's part to set them up like this, and he was, without a doubt, my favourite part of the story.
The attempts the TARDIS team make to undo this reality are admirable, spurred on by the mysterious messages that Hebe has been receiving from the synopsis. I think the way she puts together who's talking to her was her clutching at straws, but the reveal served the story nicely. Hebe very much proves Purity wrong on all fronts, showing quite how capable she is, a very worthy companion to the Doctor. As an opener, this does a great job, crafting perhaps the best world in the set.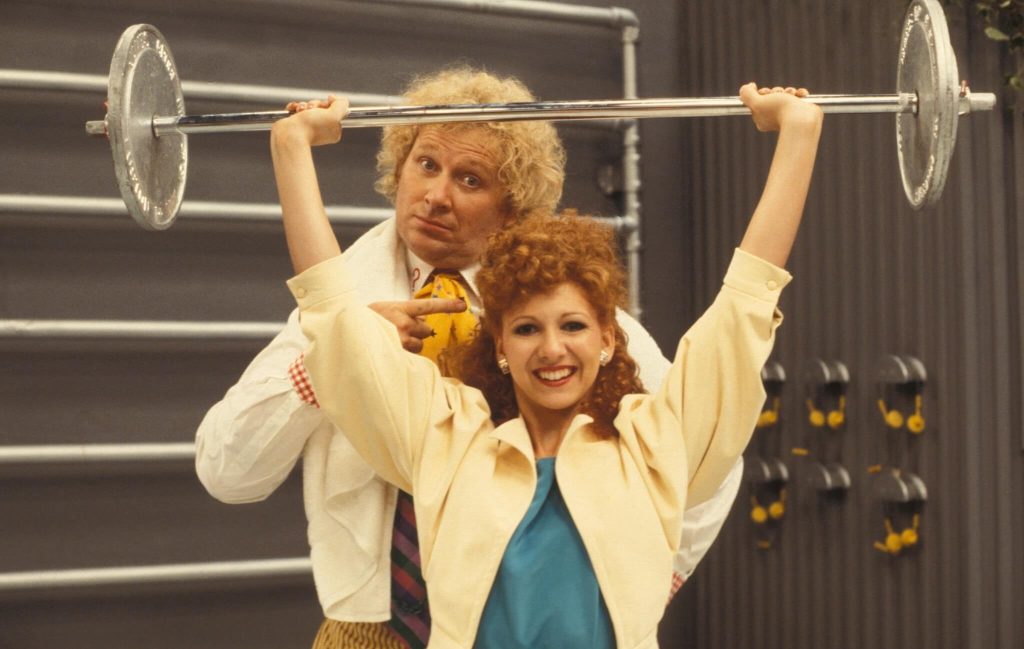 The Corruptions
The Corruptions from Mark Wright sees the timeline reset once again. In many ways, Purity is proving to be her own undoing, and the cracks are more than starting to show. This reality opts instead to be a quieter interpretation of Pease Pottage. It makes this story a nice breather between the far more sweeping opening and closing stories. The story was a great opportunity for us to better see these characters in a place they're far more at home in, and this is something that Wright took full advantage of. That's not to say the story is grounded or easy, though.
I love getting to spend more time with Mel in particular. Given that this is a fake reality created by Purity, it was a good time to mention certain inconsistencies in Mel's backstory that have appeared over the years. I'm always an appreciator of contradictory nuggets of Doctor Who lore. The story also did a great job with Elise (Cherylee Houston), another recurring character. This one brings her to the forefront, adding her to the main cast. Something in Pease Pottage isn't quite right though, and the back end of this is a wild ride.
The Doctor's part in this story for the most part is very different. As the synopsis suggests, he finds himself trapped in the nightmarish Pease Pottage Services. It's an element that allows Colin Baker to tap into the comedic side of his Doctor. It also goes to show what a strong actor he is, alone and still madly entertaining. Wright has absolutely nailed both the small town setting and the disdain of purgatory. While not as strong as Girl in a Bubble, it's still a nice expansion of the set.
The Wrong Side of History
The finale of Purity Unbound comes to us from writer Robert Valentine, who previously contributed the story Chronomancer for Purity Undreamed. It was one of the most vitally important Who stories in recent memory, and this is no exception. Valentine crafts an Orwellian hellscape of a bubble-city was the closest we've come to a total fascist society in the series so far. It's very well done, with the robotic purifiers battle against the TARDIS team being particularly frightening. The most engaging parts of the story are in the form of Purity, and her battle with the Doctor.
Purity's very well done as a villain. Each of the worlds we've seen her create are more nightmarish than what came before. Putting her next to the Doctor was a great way of criticising his position as an ultimate moral authority. He's spent most of the past two sets regretting how he treated her bigotry – as if tolerating intolerance would lead to a good outcome. The world and events of this story prove him wrong, with this hellscape being the scariest world yet. It's also a treat for fans of the range like myself, although certain twists may send casual listeners running to TARDIS wiki.
No matter how appeased a bigot is, they'll always find an 'other' to discriminate against. There will never be enough homogeneity, enough Purity, to satiate them. In this way, her fate and the end of her story is pretty satisfying, doing a great job attacking the stupidity of her prejudices. It's a great finale, the best story of the set, with some very well done political commentary to boot. This story very much lands the set, and by extension the saga, on the right side of history.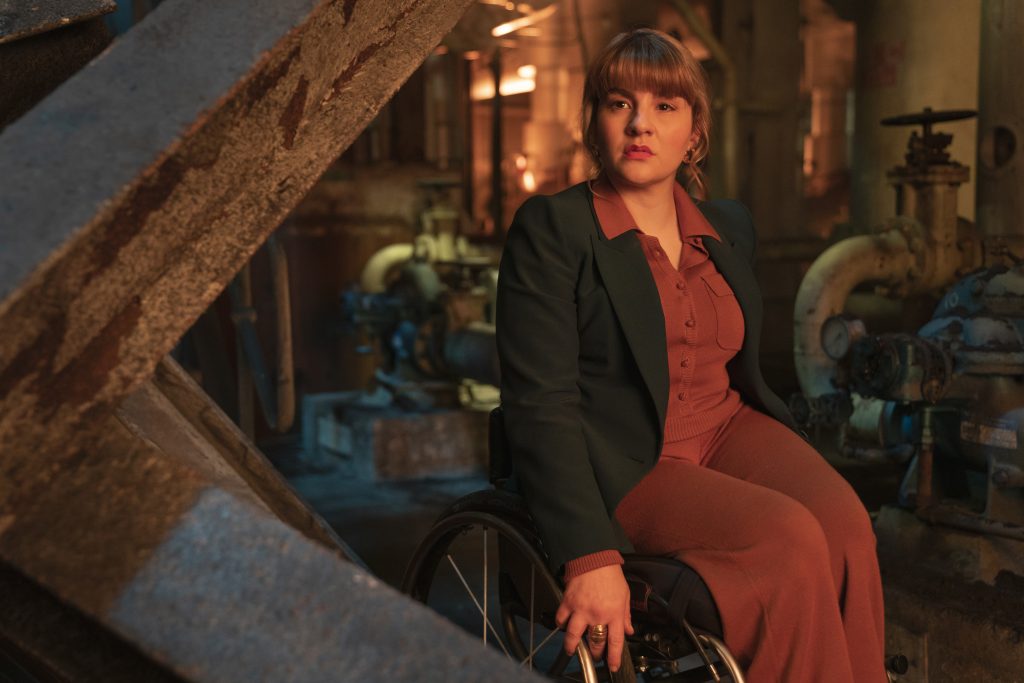 Conclusion
The Purity saga will continue to stand as one of the most ambitious offerings in the Doctor Adventures ranges from Big Finish for some time. Jacqueline Rayner is among my favourite Who writers. The Marian Conspiracy alone is enough excuse to put her up there. Letting her run wild in a multi-set epic story filled with well-rounded recurring characters and memorable new threats was an inspired choice. It's the sort of ambitious series I'd love to see implemented across other ranges.
While not quite the same as what the modern TV series has accomplished, comparing this Purity saga to a particular era of the revived era wouldn't be totally unfounded. It's a series made strong not only by its writing, but by all-time classic performances from the main cast members. Hebe was such a great addition to the team. It's not just the man cast members, though, Ron and Elise in particular help to make this series as special as it is. Having them being played by real life couple Toby Hadoke and Cherylee Houston probably helped a lot as well, giving the characters a brilliant chemistry.
Overall, Purity Unbound is a strong conclusion to the saga. It tied the plots and themes of the series up into a nice little bow. It's one of those great series where the Doctor walks away genuinely challenged. It's a series sure to tug at the heartstrings, with the ending bound to live in my head for a long long time. I'm walking away from the saga overjoyed with what I've listened to, and I am interested to see what the Sixth Doctor does next.
Where to Buy
You can pick up your own copy of The Sixth Doctor Adventures: Purity Unbound exclusively from Big Finish Productions. It's available as a collector's edition 3-disc boxset for just £19.99, with a download-only option for just £16.99. The set is available to order exclusively here.
---
Doctor Who will air in November 2023 with three special episodes as the show's 60th Anniversary headliner event. David Tennant returns as the 14th Doctor alongside Catherine Tate as Donna Noble. Ncuti Gatwa's first episode as the Fifteenth Doctor will air over the festive period, while his series 14 will debut in 2024 with Millie Gibson. Disney+ will be the exclusive home for new seasons of Doctor Who outside of the UK and Ireland.
---
More From Nerdgazm
🚨 – Doctor Who: Once and Future – Two's Company – Review
🔥 – BBC Remastered Doctor Who Series 1-4 for 60th Anniversary!
👀 – EXCLUSIVE: Doctor Who: Redacted confirmed for a second series!
You can also Follow Nerdgazm on Twitter, Find us on Facebook and check out our Instagram!