We are only days away from Doctor Who's first 60th Anniversary Special episode, "The Star Beast". It airs this Saturday, November 25th, on BBC One and BBC iPlayer at 18:30 GMT. Earlier this month, the press was given an early screening of the episode, and the reviews are now in! The 60th Specials are shaping up to be a giant event in the Sci-Fi entertainment space. As Disney+ prepare to launch Doctor Who globally, all eyes are on the franchise. Let's see what the fresh reviews say about the show's much-anticipated return!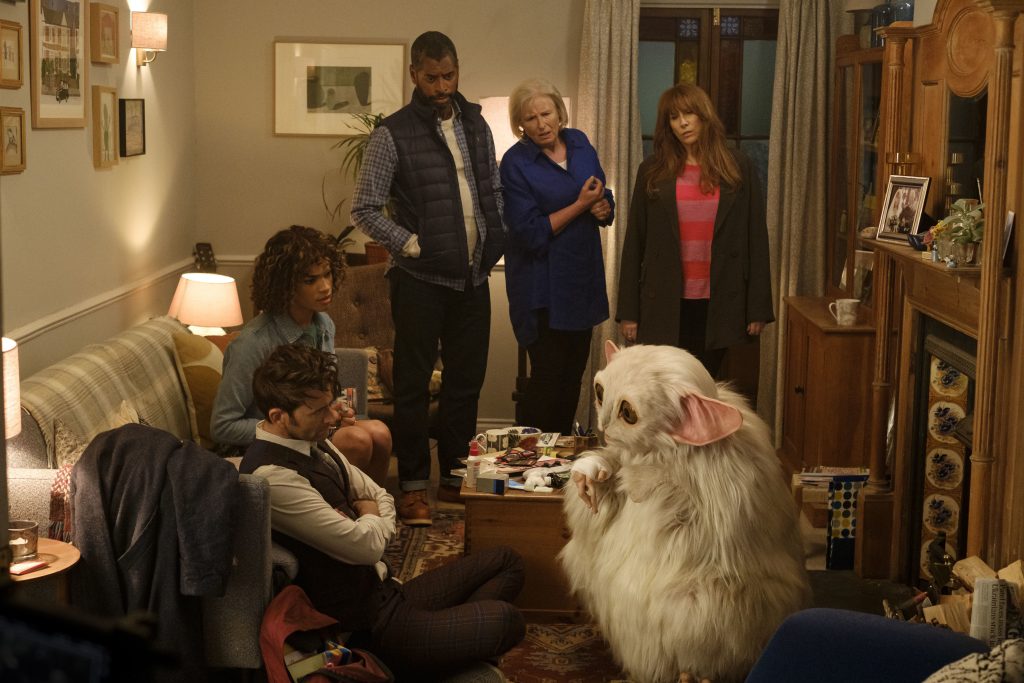 MovieWeb: '"The Star Beast" is one of the best Doctor Who specials in years'
Off to a pretty promising start from MovieWeb! Their review gives nothing but praise for the opening episode. From the return of David Tennant and Catherine Tate, they emphasise the 'golden age' of Doctor Who and how it takes us back to 2008. Talking about the episode as a whole, Olly Dyche, writer for MovieWeb, said:
"It's full of satisfying character moments, impeccable production design, and a fascinating antagonist".

Olly Dyche via MovieWeb
Moving onto how the characters come across on screen, Dyche says:
"Whether he's in shock, excitement, or brainstorming his next plan, David Tennant oozes with buckets of energy, enthralling audiences with his endlessly entertaining performance".

"Tate returns with her exceptional comic timing, cracking audiences up with every line of intended dialogue, and draws audiences in with her emotionally nuanced performance that delves into Donna's trauma".

"One of the best performances of the special came from Jacqueline King as Sylvia Noble. King's line delivery and comic timing are on point, constantly leaving audiences belly laughing, and finally falling in love with her otherwise overbearing, but loving character".

Olly Dyche via MovieWeb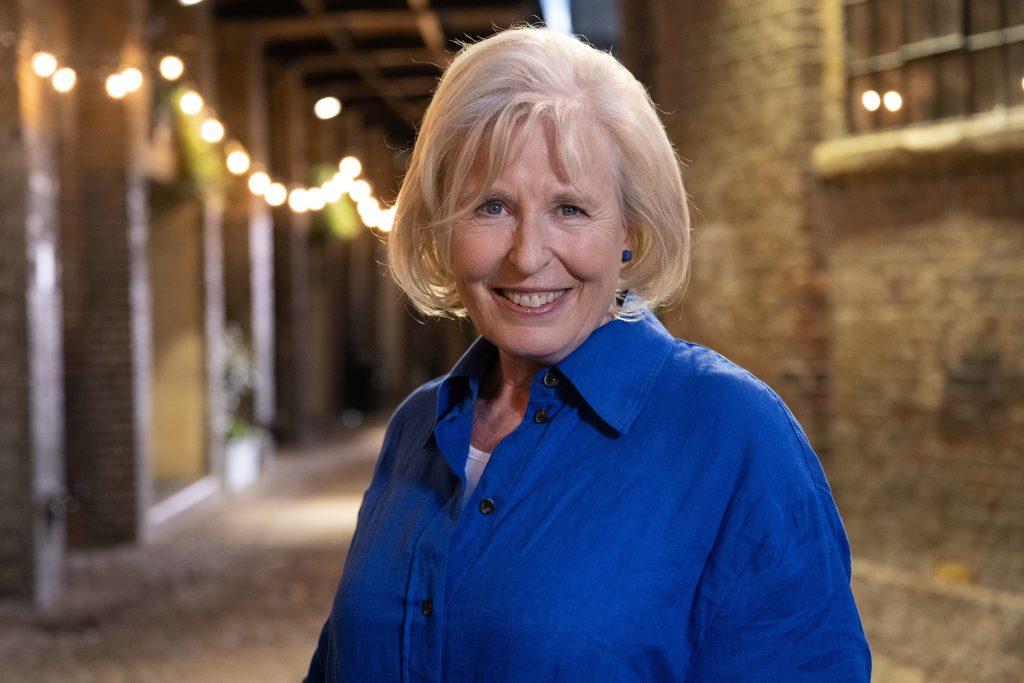 As well as taking us back to 2008, this new Who era is fully cemented in 2023. This special not only brings us laughter and monsters but also tackles important themes such as gender identity. On Russell T Davies' writing, Dyche said:
"Davies tackles these themes with delicacy and levity, leading to many emotional and important character moments, which are soon paralleled with some brilliant moments of humour".

Olly Dyche via MovieWeb
Total Film: 'A thrilling start to a new era of Doctor Who'
We're continuing with the positivity with this four-star review from Total Film. They emphasise the pressure of this special opening up a new era. Yet, they firmly believe that the episode delivers on the promise of excitement and lives up to the hype. Emily Murray, writer for Total Film, said:
"'The Star Beast' kickstarts a whole new era of Doctor Who with style, providing a warm embrace for the already dedicated Whovians and welcoming with open arms those who are new to the widely adored show. Much like how Davies gave the show a new lease of life in 2005 with that exciting relaunch, with the first of the anniversary specials we are on a similar trajectory".

Emily Murray via Total Film
This review also highly praises Yasmin Finney, who joins the cast as Donna and Shaun's daughter Rose. Murray says:
"From the moment she appears on screen, Finney brings warmth to the episode, fitting right in with the Noble family (who remain as endearingly hapless as ever)".

Emily Murray via Total Film
BBC: 'If you love Doctor Who, you'll probably enjoy it'
Now for something a bit more 50/50, with this review from BBC Culture. Their view on the opening special is that the hype won't live up to new Doctor Who viewers. It seems like they feel this episode is focusing on the fans. Neil Armstrong, writer for the BBC Culture, explains:
"There's a lot of fan-pleasing stuff. The sonic screwdriver seems to have had a serious operating system upgrade. But if you've been indifferent to Who, this won't be the episode to convert you. And if you're altogether new to the show, you'll probably wonder what all the fuss has been about".

Neil Armstrong via BBC
Regarding the premise of the episode, Armstrong doesn't seem very impressed by its content:
"If you can measure Who episodes on a scale that runs from "whimsical" to "terrifying", this is very much at the whimsical end of the range. There's a twist you can see coming from galaxies away, and the comedy consists mostly of Donna shouting "What the hell…"

Neil Armstrong via BBC
We can find some positivity in this article though; they praise both David Tennant and Shirley Anne Bingham's performances. Armstrong says:
"Tennant's Doctor is still a charismatic charmer and still makes liberal use of the firm-hold hair gel".

"A promising new character, Shirley Ann Bingham, played by Ruth Madeley, is introduced – she's scientific adviser number 56 to the Doctor's one-time employer, military organisation UNIT".

Neil Armstrong via BBC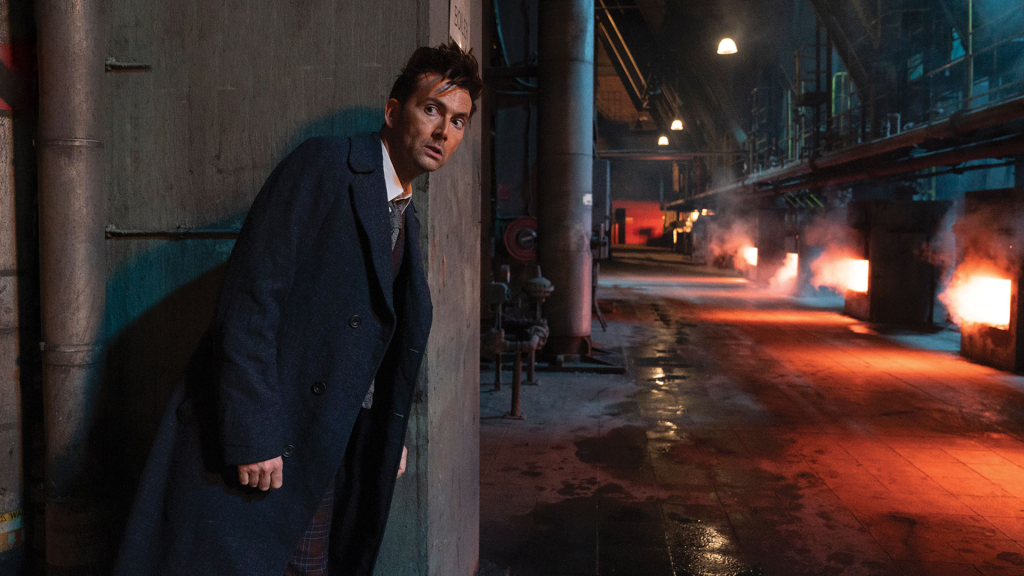 WalesOnline: 'It's a big, silly, geeky romp'
This review comes across as a mainly positive one. They do initially slide into the great viewings figures debate. However, we'll move past that. The show is safe, and we fans really care about that. As with a previous review, this one mentions the episode taking us back to the 'good old days'. Ben Summer, reporter for WalesOnline, said:
"Within minutes of the opening titles, Tennant is running about and ranting his way through technobabble just like the good old days. He and Catherine Tate slot effortlessly, instantly, and brilliantly back into their roles, and have the same chemistry that made them so unbelievably watchable when they first appeared on our screens".

Ben Summer via WalesOnline
This review is quite the mixed bag, as they think that some of Russell T Davies' writing seems off. Summer says:
"Some of the episode's biggest plot points come off as surprisingly trite and ill-thought-out. Similarly, Russell T Davies has always woven progressive storylines and diverse characters into his prose – here, though, the attempts to do so are frustratingly ham-fisted (even if well-intentioned and, in principle, welcome)".

Ben Summer via WalesOnline
Nevertheless, a positive theme throughout these reviews is the actors' performances. Once again, this one praises the characters' portrayal on-screen and their relationships. Summer says:
"Donna's relationship with her daughter Rose, for instance, is genuinely sweet and is the perfect step forward in Donna's life where we find her".

"Her mum Sylvia, despite having softened from the constantly-haranguing busybody she was in the earlier series, is as hilarious as ever and it's not long before she and David Tennant are trading barbed words again".

Ben Summer via WalesOnline
Alex Zalben: 'Who is back, baby!'
The Managing Editor for Decider gives their short but very exciting review. Saying 'It's the most fun I've had watching Doctor Who in…years?'. If that doesn't hype you up, I don't know what will!
Doctor Who will return on November 25th 2023, with "The Star Beast", the first in three special episodes as the show's 60th Anniversary headliner event. David Tennant returns as the 14th Doctor alongside Catherine Tate as Donna Noble. Ncuti Gatwa's first episode as the Fifteenth Doctor will air over the festive period, while his series 14 will debut in 2024 with Millie Gibson. Disney+ will be the exclusive home for new Doctor Who seasons outside the UK and Ireland.
---
More From Nerdgazm
🚨 – Doctor Who: Once and Future – Two's Company – Review
🔥 – NEW Doctor Who: Unleashed Series Announced!
👀 – Doctor Who "Tales of The Tardis" Officially Revealed!
You can also Follow Nerdgazm on Twitter, Facebook, Instagram and now Threads!