Fans are awaiting more after the explosive finale of Andor, the latest Star Wars live-action series. It looks like the cast and crew are wasting no time. Star Wars ANDOR Season 2 Filming is in London, United Kingdom. The filming location also confirms a familiar and now iconic Star Wars location that will return in the upcoming second season. The actual filming location appears to be Adams Plaza in Canary Wharf. This is the location used for the Imperial Security Bureau headquarters.
The location was the workplace of Denise Gough's character, Dedra Meero. The filming looks to have taken place on Sunday night. Given Canary Wharf is a very busy location, weekend filming makes sense. The Star Wars Andor Season 2 Filming set uses green screens to hide other areas. They are also used to create the effect of the Coursucant city-planet in Star Wars. Notably, Syril Karn (Kyle Soller) stalked Meero outside the ISB HQ. The location filming confirms we'll return here in the second season.
The Empire Means Business
If one thing is clear for Andor Season 2, the Galactic Empire is cracking down. The Rebellion is forming right under them. Star Wars ANDOR Season 2 Filming remains on track despite the ongoing Writers Guild of America strike. Showrunner and creator Tony Gilroy has also stopped producing duties due to the aforementioned strike. The filming taking place in London has featured Imperial Stormtroopers, as well as ISB officers in their notable white uniforms. However, onlookers of the filming think they have spotted some familiar faces.
A trailer shown off at Star Wars Celebration Europe 2023 seems to indicate that Kyle Soller's character has now joined the Empire. Actress Denise Gough was also spotted on set. This makes sense. The ISB HQ is her office. The season one finale of Andor also seemed to hint at a development between Karn and Meero, especially after Ferrix almost killed the pair. Finally, actor Anton Lesser has been spotted on the set. Sporting his ISB White trench coat, the actor portrays "Major Partagaz". He's Dedra Meero's supervisor in the Empire.
Star Wars ANDOR Season 2 Filming is expected to continue into August. However, the release of the much anticipated second season won't happen until August 2024. The post-production of Andor is what takes most of the time. When you look at the show's quality, that is completely understandable.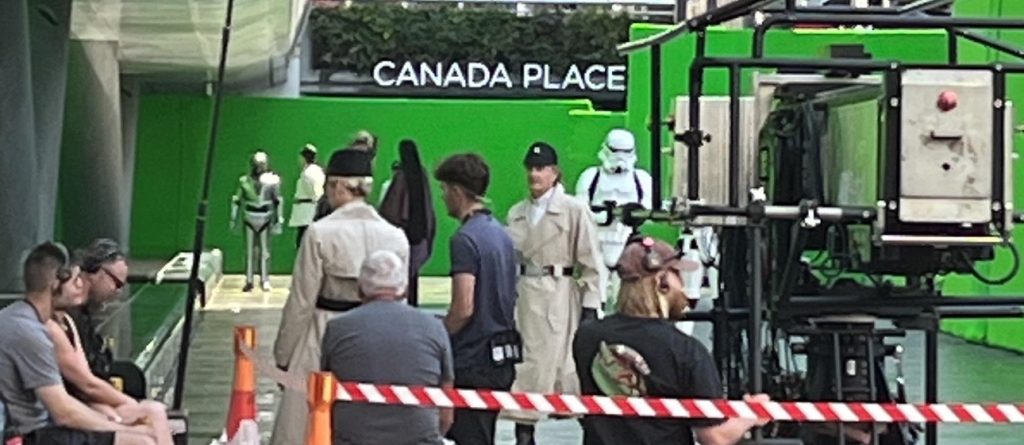 All Eyes on Andor
Star Wars Andor season one is currently streaming on Disney+.
---
More From Nerdgazm
🚨 – The new Doctor Who: The Collection release – Season 9!
🔥 – An Exclusive Whoniverse Chat With Short Trips Writers Angus Dunican & Felicia Barker!
👀 – EXCLUSIVE: Doctor Who: Redacted confirmed for a second series!
You can also Follow Nerdgazm on Twitter, Find us on Facebook & Check out our Instagram!